Trump's Russian Interpreter May Be Subpoenaed by House Democrats for Details of Private Putin Meetings, Report Says
House Democrats have considered subpoenaing Donald Trump's Russian interpreter, or the translator's notes from private conversations between the president and Russian President Vladimir Putin.
The congressional Democrats plan to significantly expand their ongoing investigation into the president and his connections to Russia, according to a report from Axios. In addition to seeking to determine what was said in private talks between Trump and Putin, Democratic lawmakers plan to interview new and former witnesses, and closely examine the president's and his family's finances.
Trump's private talks with Putin have been the subject of speculation and concern since the two leaders met for a summit in Helsinki last summer. In January, The Washington Post reported that the president had gone to "extraordinary lengths to conceal details of his conversations" with his Russian counterpart. "U.S. officials said there is no detailed record, even in classified files, of Trump's face-to-face interactions with the Russian leader at five locations over the past two years," reported The Post.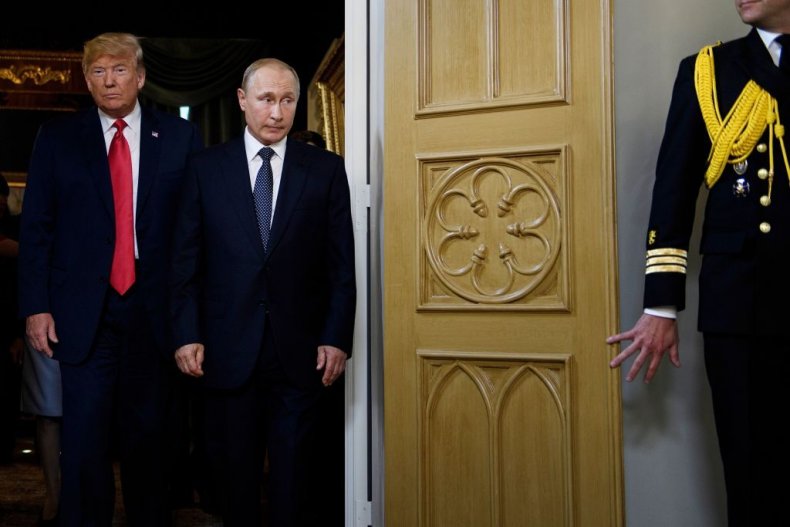 After one 2017 meeting with Putin, Trump reportedly asked his State Department interpreter for her notes and instructed her not to discuss the meeting with other administration officials. Analysts have criticized the president's alleged actions, arguing that keeping the discussions private violated protocol and allowed the Russians to hijack the narrative.
Although House Democrats have expanded the scope of their inquiry, with at least three committees currently involved, Axios reported that they plan to leave the final conclusions on 2016 election interference to special counsel Robert Mueller's team. So far, 34 people, including six close associates of Trump, have been indicted or pleaded guilty in Mueller's investigation. Twenty-six of those caught up in the investigation are Russian nationals. Three Russian companies have also been charged.
Trump's former campaign chairman Paul Manafort, who was convicted on eight counts in the Mueller probe, lied about sharing confidential polling data with an associate allegedly linked to Russian intelligence. The other close Trump associates have all pleaded guilty to various charges, except for Roger Stone, who was formally indicted last month.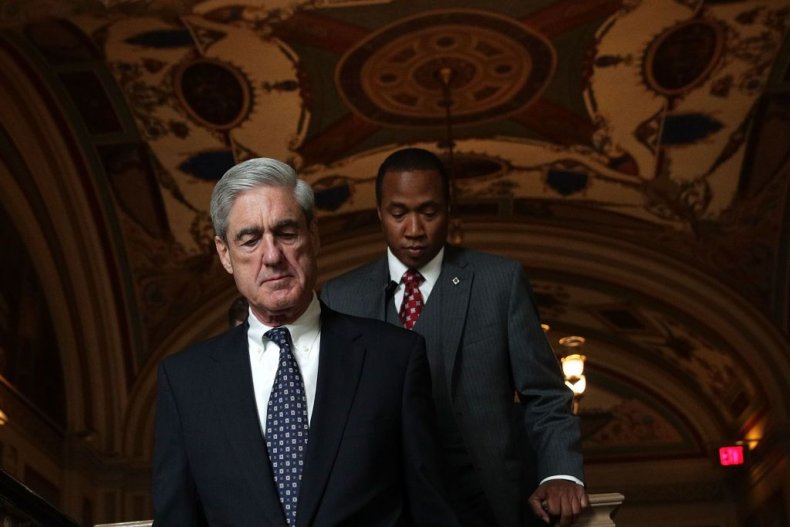 Democrats and Republicans on the Senate Intelligence Committee, which is also investigating allegations of conspiracy between the Trump campaign and Russia, said they had not yet seen concrete evidence to support the theory. But Democrats on the committee said they expected new details to come to light and did not expect their final report to be favorable to the president.
According to MSNBC journalist Ken Dilanian, Democratic lawmakers said "they have uncovered facts yet to be made public, and that they hope to make Americans more fully aware of the extent to which the Russians manipulated the U.S. presidential election with the help of some Trump officials, witting or unwitting."
Trump and Russia have consistently dismissed the investigation, with the president routinely calling it a "witch hunt."