Representative Adam Kinzinger, an Illinois Republican, thinks that supporters of former President Donald Trump will one day be "embarrassed" to admit that they voted for him when their children ask in the future.
Some recent polling data suggests that support for Trump among Republicans may be slipping as the House select committee investigating the January 6, 2021, attack against the U.S. Capitol has held eight televised hearings outlining their evidence and findings. Many analysts have described the testimony from former Trump administration officials and other GOP officials as "damning" for the former president.
Kinzinger, who is one of two Republicans serving on the select committee, spoke to CNN on Friday morning about the latest hearing, which aired in prime time on Thursday evening. He argued that Trump would lose all his supporters within a decade.
"I truly believe within my heart in five years, maybe not five but definitely 10, you're not going to be able to find a single person that admits to supporting or voting for Donald Trump in this country," the GOP congressman said. "Because they're going to be embarrassed, because they're kids are going to say, 'You actually supported Donald Trump? Are you kidding me?'"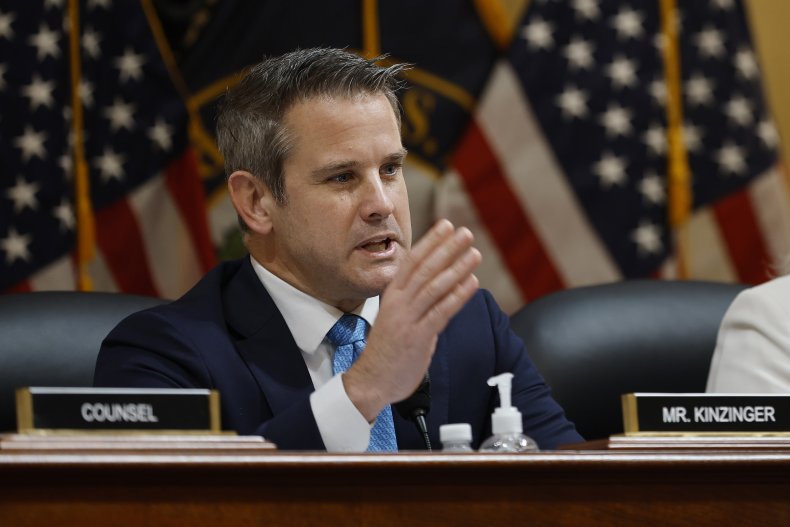 Kinzinger contended that current Trump supporters would attempt to claim they didn't vote for him when their children ask. "It's like trying to find a Nixon supporter a couple years after he resigned," the GOP lawmaker said. Former President Richard Nixon, a Republican, resigned amid the Watergate scandal in 1974.
The Republican congressman has become one of Trump's harshest critics in the wake of the 2020 election and the January 6 attack against the U.S. Capitol. He is not seeking re-election in November, while Wyoming's Representative Liz Cheney, the only other Republican on the House select committee, is facing a difficult primary challenge from a Trump-backed opponent.
Notably, Kinzinger has said that he voted for Trump in 2020 but suggested publicly that he regretted that decision even before January 6. He called for Trump to be removed by office through the 25th Amendment on January 7, 2021, and went on to join nine other House Republicans in voting to impeach the then president for inciting the the violence against the federal legislative branch of government.
Kinzinger previously made a similar prediction about Trump losing support in the coming years during an interview earlier in July with ABC News' This Week.
"I can get about as close as I can to guaranteeing that in about 10 years there's not going to have been a single Trump supporter that exists anywhere in the country. It's like Nixon. There were a lot of people that supported Nixon until he was out of office and then everybody was like 'Oh, nobody supported Nixon.' I figure that that's going to happen," the Republican said.
Polling data released by Reuters/Ipsos on Thursday shows that Trump is losing support among GOP voters for a 2024 presidential run. Survey data collected from July 20 to 21 revealed that about one-third (32 percent) of Republicans "strongly" or "somewhat" agreed with the statement that Trump "should NOT run for president again in 2024." That was an increase from about one-quarter (26 percent) who said the same just six weeks ago.
Still, Trump generally appears to be the clear front-runner in most hypothetical 2024 GOP primary polls. Florida Governor Ron DeSantis usually comes in second, but trails by double-digits in most surveys. Neither Trump nor DeSantis have publicly confirmed plans to seek their party's presidential nomination.
Newsweek reached out to Trump's press office for comment.