Trump Touts 'Packed' CPAC Speech After Taking Jabs for 'Half-Full' Room
Former President Donald Trump boasted about his "packed" speech at the Conservative Political Action Conference (CPAC) on Monday after Chris Christie knocked the conference as being "half-full" a day prior.
Trump over the weekend delivered a speech at CPAC, an annual gathering of high-profile conservative figures. The speech comes as Trump seeks the 2024 presidential nomination in an increasingly split Republican Party. While polls show Trump remains popular in the party, some conservatives shifted away from the former president after his endorsed candidates underperformed during the 2022 midterm elections, sparking questions about his popularity among swing voters.
Christie, a former New Jersey governor and a onetime Trump ally, is one of those Republicans to call on the GOP to move on from Trump. During an appearance on ABC News' This Week on Sunday, Christie took a jab at the size of the crowd at Trump's CPAC speech.
"You saw the scenes at CPAC. That room was half-full," Christie said. "Let's not pretend that CPAC is CPAC anymore. It's TPAC. It's Trump-PAC. It's not CPAC any longer. Only the most desperate people showed up at CPAC to speak, other than Trump or people in Trump's orbit."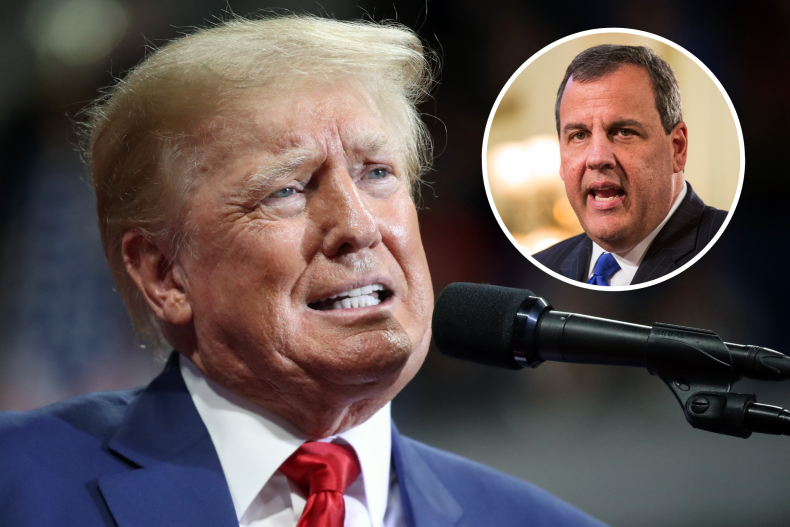 Trump, without specifically mentioning Christie's remarks, defended his speech's audience size in a Truth Social post Monday morning.
"CPAC was packed for my speech, you couldn't get into the building. A special thanks to the area Fire Department for making it work so well. Great job!" he wrote.
Trump has long boasted about his ability to draw large crowds of his conservative base. He held massive rallies during his 2016 and 2020 presidential campaigns, as well as for his endorsed candidates during last year's midterms. But so far, he has not held any large rallies after announcing his 2024 presidential bid last November, instead opting for smaller speeches in early-voting states like South Carolina and New Hampshire.
Meanwhile, Christie said on Sunday that Trump may not be holding these rallies out of concerns they would not "be nearly as big as they were" during his previous presidential runs.
Despite Christie's remarks, there are signs that Trump remains popular among the GOP electorate. Polls show he is still generally popular in the party, though his approval has slipped amid midterm backlash and his ongoing legal issues. He is widely viewed as the frontrunner to win the 2024 GOP nomination, with most polls show him easily beating his potential challengers.
A Yahoo News-YouGov poll, conducted among 444 registered voters from February 23 to 27, found Trump leading all of his potential opponents, with Florida Governor Ron DeSantis, seen as his stronger opponent, trailing by 8 points in a head-to-head. However, the Florida governor has not yet announced if he plans to run for president. The poll had a margin of error of plus or minus 2.7 percent.
Newsweek reached out to Trump's office by email for further comment.