Trump Defends His Mental Health, Tweets He Is 'A Very Stable Genius'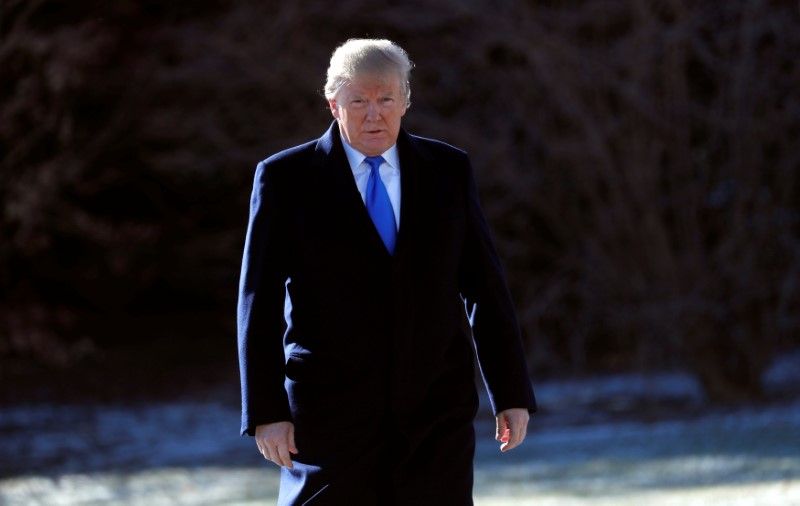 President Donald Trump has addressed long-standing accusations of not being mentally fit enough to lead the nation in a string of tweets posted on his personal account on Saturday morning.
Trump accused what he called "fake news mainstream media" of "taking out the old Ronald Reagan playbook and screaming mental stability and intelligence," claims that seem to have caused great offense.
"Actually, throughout my life, my two greatest assets have been mental stability and being, like, really smart," he said.
He then compared himself to his rival in the 2016 presidential election, Democratic candidate Hillary Clinton whom, he said, "also played these cards very hard and, as everyone knows, went down in flames."
Trump moved on to highlight his life accomplishments. "I went from VERY successful businessman, to top T.V. Star to President of the United States (on my first try). I think that would qualify as not smart, but genius....and a very stable genius at that!" he concluded.
Trump's mental health has been a topic of speculation and concern for months, but discussions around it have reignited along with the publication of an explosive new book detailing the start of his presidency.
Michael Wolff's Fire and Fury: Inside the Trump White House claims the president could not recognize old friends and his behaviour was often described by staffers using the words "like a child." The book title referenced an infamous tweet Trump wrote in August hitting back at North Korea's threat to strike the U.S. territory of Guam, in which he warned any provocation would be met with "fire and fury like the world has never seen."
According to one Yale psychiatrist who spoke to more than a dozen lawmakers about Trump's mental health, it is precisely Trump's tweeting habits that shows he is unable to cope with the pressure of the highest office in the land. This week, Trump discussed the size of his—non-existent—nuclear button in comparison to that mentioned by North Korean leader Kim Jong Un in his New Year's speech.
The tweet prompted a barrage of questions to White House press secretary Sarah Huckabee Sanders at a Wednesday press briefing, in which she rejected discussions about Trump's mental health, saying Americans should be concerned instead with the mental health of the North Korean leader—who, for his part, dubbed the president a "dotard," a term referring to someone who is old and senile.
But according to doctor Lee, Trump's mental health state is a vital concern not just for the U.S., but for the whole world.
"As more time passes, we come closer to the greatest risk of danger, one that could even mean the extinction of the human species," she recently told Newsweek. "This is not hyperbole. This is the reality."