Trump 'Wouldn't Be Surprised' if Soros Was Funding Migrant Caravan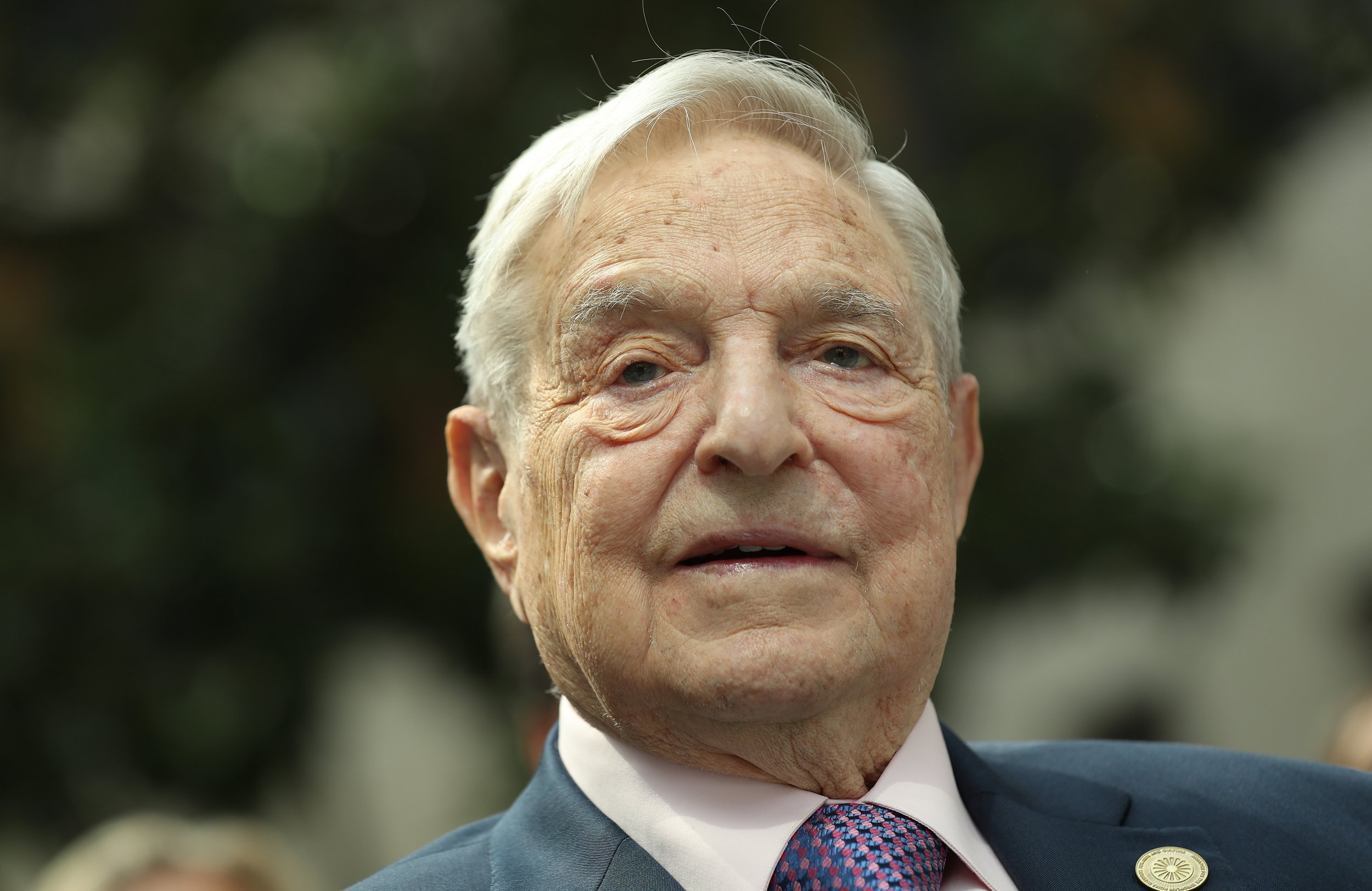 U.S. President Donald Trump has lent his weight to a conspiracy theory about the prominent Democratic donor George Soros funding Central American migrants coming to the United States.
As the White House administration increases its pressure on the caravan of migrants heading to the United States from Central America, one reporter asked the president if he thought someone was paying for it.
Trump replied: "I wouldn't be surprised, I wouldn't be surprised." A reporter then asked: "George Soros? Who's paying for it?" to which Trump replied: "I don't know who, but I wouldn't be surprised. A lot of people say yes."
The idea Soros is orchestrating the migrants has been repeated by conservative figures like Anne Coulter and the president's son Donald Trump Jr. and Republican Representative Matt Gaetz.
Soros, a Holocaust survivor and a billionaire philanthropist, was among the targets of mail bombs sent to key Democratic figures last week, allegedly by Trump supporter Cesar Sayoc.
Sayoc had repeatedly demonized Soros on Twitter and even after the pipe bombs were sent, posted a series of images linking him to Florida gubernatorial candidate Andrew Gillum, whom he dubbed a "$500,000 Soros Puppet."
Robert Bowers, the Pennsylvania man accused of killing 11 people in a Pittsburgh synagogue, had made numerous anti-Semitic online posts and had been obsessed with the idea that the caravan was funded by wealthy Jews and Jewish groups, NBC News reported. In a social media post before the shooting he had called the caravan a group of "invaders."
But after calling for unity in the wake of the attempted attacks, Trump criticized "globalists" and repeated the phrase "lock him up" while chuckling as a crowd member yelled to lock up Soros.
The Soros conspiracy theory had been getting traction during previous migration caravans over the summer and has been used to discredit protest movements such as Black Lives Matter and even those protesting the Supreme Court nomination hearing into Brett Kavanaugh.
USA Today reported that the latest round of conjecture started on October 14 when Loretta the Prole, who has previously posted on social media about "white genocide," tweeted the single word "Soros," next to a Washington Times story about the migrant caravan.
Identical posts quickly appeared on pro-Trump Facebook groups and were then amplified by Reddit and Twitter, quickly reaching hundreds of millions of users and becoming a plank in the U.S. midterm election campaign.
David Carroll, an associate professor at The New School's Parsons School of Design in New York, told USA Today: "It's really significant how these memes can go from feverswamp-ish places to be amplified by lawmakers, even the president.
"From there, the impact on world events can't be underestimated."