Trump's Jan. 6 Actions May Require 'Enhanced Criminal Penalties': Liz Cheney
Representative Liz Cheney, a Wyoming Republican, floated the possibility of new "enhanced criminal penalties" to address actions such as those exhibited by former President Donald Trump related to January 6, 2021.
Early last year, hundreds of Trump's supporters violently stormed the U.S. Capitol in an apparent effort to disrupt the formal certification of President Joe Biden's Electoral College victory by Congress. Just prior to that attack, Trump urged his supporters to "fight like hell" to save their country after spending months pushing false claims that the 2020 election was "rigged" or "stolen."
Cheney joined nine other Republican House members and Democrats in voting to impeach Trump for inciting the violent mob. Since then, the GOP lawmaker has become one of the former president's harshest critics. The congresswoman also serves as the vice chair of the House select committee investigating the attack, and Trump's and his allies attempts to overturn Biden's election win.
During a Sunday interview with NBC News' Meet the Press, she discussed the steps the House committee will take after its investigation is complete.
"Our first priority is to make recommendations," Cheney said. "And we're looking at things like, do we need additional enhanced criminal penalties for the kind of supreme dereliction of duty that you saw with President Trump when he refused to tell the mob to go home after he had provoked that attack on the Capitol."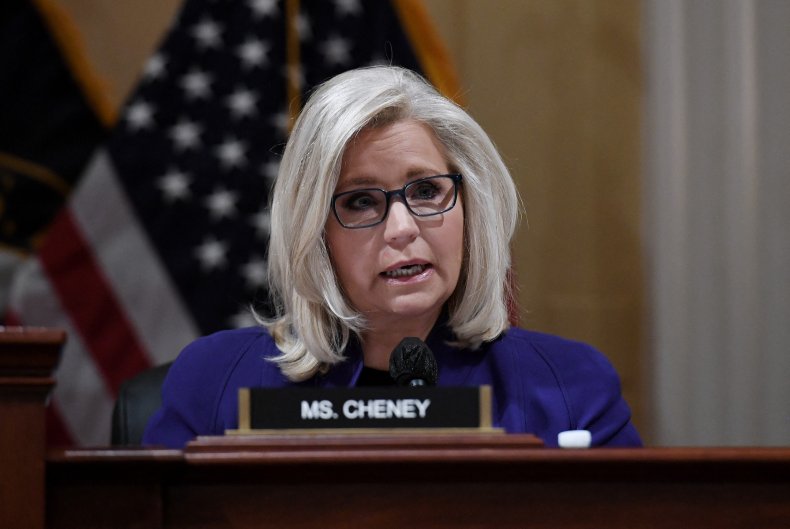 She went on to say that there would be "legislative recommendations" as well as "new information" brought to light by the House committee.
"I have not learned a single thing since I have been on this committee that has made me less concerned or less worried about the gravity of the situation and the actions that President Trump took and also refused to take while the attack was underway," the congresswoman said.
Whether Trump faces some form of accountability or legal consequences as a result of January 6, 2021 and his efforts to overturn the 2020 election results remains an open question. Some prominent legal experts have urged the Justice Department to consider indicting the former president, but it remains unclear whether that will happen.
Earlier this month, Attorney General Merrick Garland gave Trump critics a glimmer of hope during an interview with NPR, by saying that "everyone" who had committed crimes related to January 6, 2021 would be held accountable.
"We begin with the cases that are right in front of us with the overt actions and then we build from there," he said. "And that is a process that we will continue to build until we hold everyone accountable who committed criminal acts with respect to January 6."
Trump and his allies insist that the entire investigation is baseless and partisan in nature. The former president has repeatedly attacked Cheney, as well as Republican Congressman Adam Kinzinger of Illinois, who also voted to impeach Trump and is the only other GOP lawmaker serving on the House committee. Both of the House Republicans have faced substantial backlash from the GOP as a result of their consistent criticism of Trump.
Cheney previously served as the chair of the House Republican Conference, but was ousted from that No. 3 leadership role last May. She is also facing a Trump-endorsed GOP primary challenger in Wyoming, while Kinzinger has decided not to seek another House term. The Republican National Committee formally censured the two of them in February.
Newsweek reached out to Trump's press office for comment.