Former U.S. Army prosecutor Glenn Kirschner believes that failing to hold former President Donald Trump "accountable for his crimes" will "destroy" the legitimacy of U.S. institutions.
Trump is facing multiple high-profile investigations, and some legal experts have urged the Justice Department to indict the former president or appoint a special counsel to investigate him. Kirschner has previously contended that Trump will face accountability for his actions related to January 6, 2021—when hundreds of his supporters violently attacked the U.S. Capitol.
In addition to the Capitol assault—which came after Trump urged his supporters to march to the federal legislative building and "fight like hell"—the former president and his allies are being investigated for their efforts to overturn the 2020 election results. Trump pressured then Vice President Mike Pence to reject the Electoral College votes of several key swing states so they could be replaced by alternate slates of electors that supported him, despite the will of voters.
"DECLINING to hold Trump accountable for his crimes in light the overwhelming evidence would be a political calculation. It would also would make a mockery of honest, law-abiding politicians & destroy the legitimacy of the institutions of American government. This is an easy call," Kirschner, who now works as a legal analyst for MSNBC and NBC News, wrote in a Saturday tweet.
The attorney posted the remarks while sharing a tweet from the nonprofit Citizens for Responsibility and Ethics in Washington (CREW). The nonpartisan watchdog group wrote: "Frankly, we're getting tired of the whole 'prosecuting Donald Trump for crimes he may have committed is politically motivated' argument some of y'all are making. Holding him accountable isn't political, it's justice."
In a court filing this month, the House select committee investigating the January 6, 2021 attack against the U.S. Capitol laid out potential crimes committed by the former president. "Evidence and information available to the Committee establishes a good-faith belief that Mr. Trump and others may have engaged in criminal and/or fraudulent acts," lawyers for the House committee wrote in the filing.
Meanwhile, Trump also remains under investigation by Georgia's Fulton County District Attorney Fani Willis. That probe centers around the former president's efforts to pressure Georgia's Secretary of State Brad Raffensperger, a Republican, to "find" enough votes to flip the state's election in his favor. Raffensperger declined Trump's demand and has repeatedly pushed back against misinformation about the 2020 election results.
Whether Trump will ultimately face any criminal charges remains to be seen. Attorney General Merrick Garland, who was appointed by President Joe Biden, gave Trump critics a measure of hope in an interview with NPR last week. Garland said that "everyone" who committed crimes related to January 6, 2021 would be held accountable.
"We are not avoiding cases that are political or cases that are controversial or sensitive," Garland said. "What we are avoiding is making decisions on a political basis, on a partisan basis."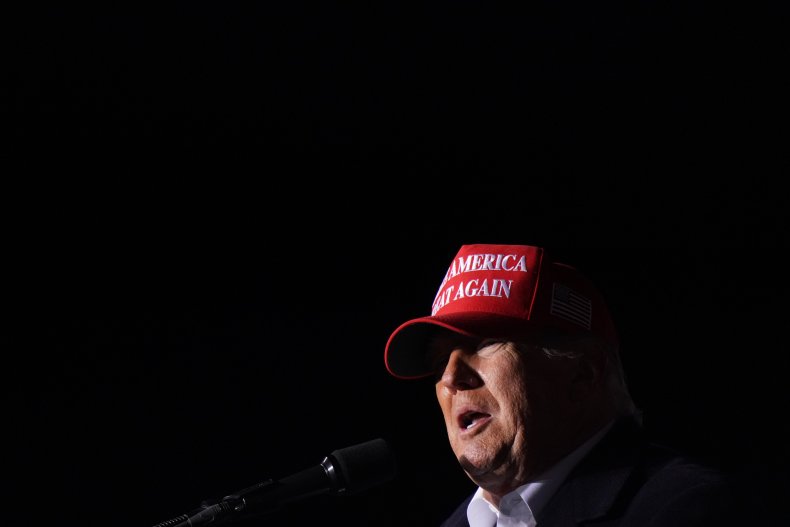 Kirschner cheered the attorney general's remarks in a Thursday Twitter post.
"Accordingly, the only rational conclusion that can be drawn from AG Garland's promise is that . . . TRUMP. WILL. BE. CHARGED. Because #JusticeMatters," the former Army prosecutor wrote.
Trump has repeatedly slammed investigations targeting him and his businesses, arguing that they are all politically motivated. He has condemned the probe by the House select committee investigating January 6—contending that the lawmakers sole goal is to prevent him from running for president again if he chooses to do so.
Newsweek has reached out to Trump's press office for comment.