The Ukrainian government announced Tuesday that all Russian assets in the nation will be seized and used to help rebuild what has been destroyed in the ongoing war.
Ukrainian Prime Minister Denys Shmyhal said that everything Russia owns in Ukraine will be transferred to the country's National Investment Fund and considered state property. The announcement came more than two months after Russian President Vladimir Putin first ordered troops to invade the country.
The war has so far devastated Ukrainian cities, with homes, schools, and hospitals frequently under attack. Russian troops have also been accused by Ukrainian officials and other Western nations of committing grave war crimes by massacring innocent civilian populations.
"We will take away everything that Russia owns in Ukraine and channel these assets into strengthening the army, supporting the people, and rebuilding our country," Shmyhal said Tuesday, according to the Ukrainian National News Agency. "Both the president and the government have repeatedly stated that Russia must pay for what it has destroyed in Ukraine."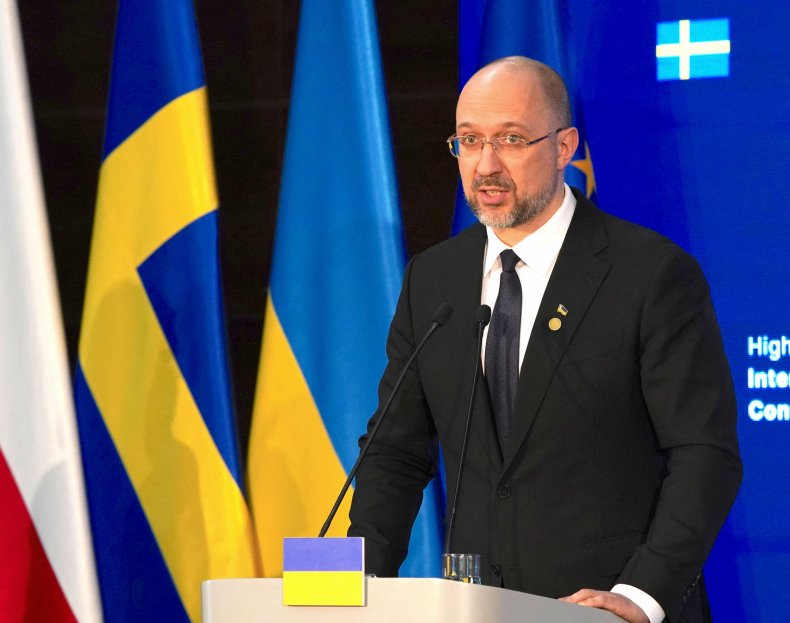 Ukrainian President Volodymyr Zelensky said last week that Russia has caused at least $600 billion in damage since the war began. In some places, Russian shelling has nearly destroyed entire villages and water systems, leaving many in Ukraine without basic resources.
"Russia will have to pay reparations. We know it clearly," Zelensky said at The Wall Street Journal CEO Council Summit 2022. "They have destroyed everything themselves."
A spokesperson for the United Nations said Tuesday that over 7,000 Ukrainian civilians have so far been killed in the war, though officials estimate the actual death toll to be much higher. Last month, graphic images emerged showing mass graves and corpses with their hands tied behind their backs in the Ukrainian town of Bucha, where hundreds of citizens were murdered. Russian troops have also been accused of killing children, as well as raping and torturing women.
Russia has also suffered significant war losses. Ukraine has said its fighters have killed at least 12 of the country's top generals, and upwards of 20,000 soldiers have reportedly been slain.
The war has also taken a massive economic toll for Moscow. Last week, Newsweek reported that Russia is spending an estimated $900 million a day to fund the fighting. Among other things, that money includes paying Russian soldiers, providing them with munitions, bullets and rockets; and the cost to repair lost or damaged military equipment.
Russia has also faced significant sanctions from the international community. The U.S., European Union, and other countries have strongly condemned the war and have worked to weaken Moscow's economic ties.
"Putin is banking on us losing interest," President Joe Biden said late last month while discussing the U.S. support for Ukraine. "He's betting our Western unity will crack. He's still betting on that, and once again we're going to prove him wrong. We will not lessen our resolve."
Newsweek contacted Russia's ministry of foreign affairs for comment.