Ukraine War Day 20: Carnage Continues Into Third Week of Battle With Russia
Some 3 million people have fled Ukraine since the invasion began, according to the United Nations.
Kyiv mayor Vitaliy Klitschko has announced a 36-hour extension to the curfew in the capital as Russian shelling continues overnight.
Another round of ceasefire talks were continued until Wednesday, according to a Ukrainian Presidential advisor who said "there is certainly room for compromise."
President Joe Biden signed a bill to provide $13.6 billion in funding to Ukraine on Tuesday. The White House announced Biden will travel to Brussels for a NATO summit later this month.
Russia announced new sanctions on top U.S. officials, including President Joe Biden and Secretary of State Antony Blinken.
A woman was detained in an unknown location after holding up an anti-war sign on primetime news show in Russia.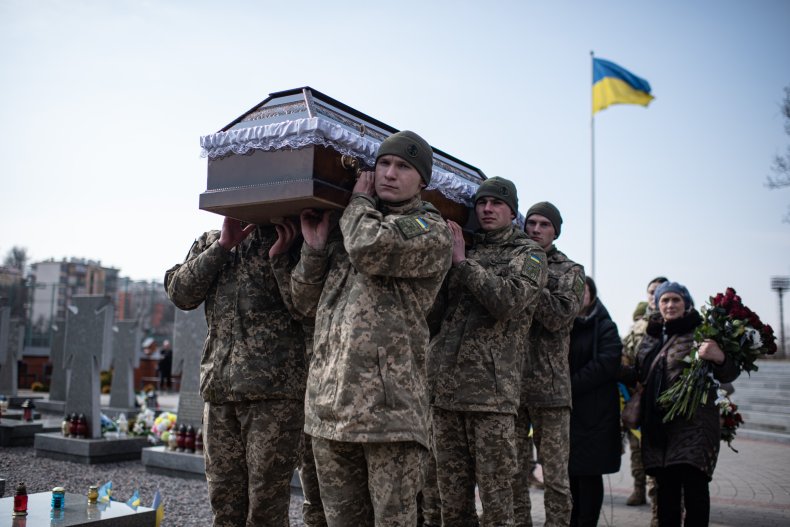 Live updates for this blog have ended.