U.S. Challenges Russia, China, North Korea, Iran in New Human Rights Report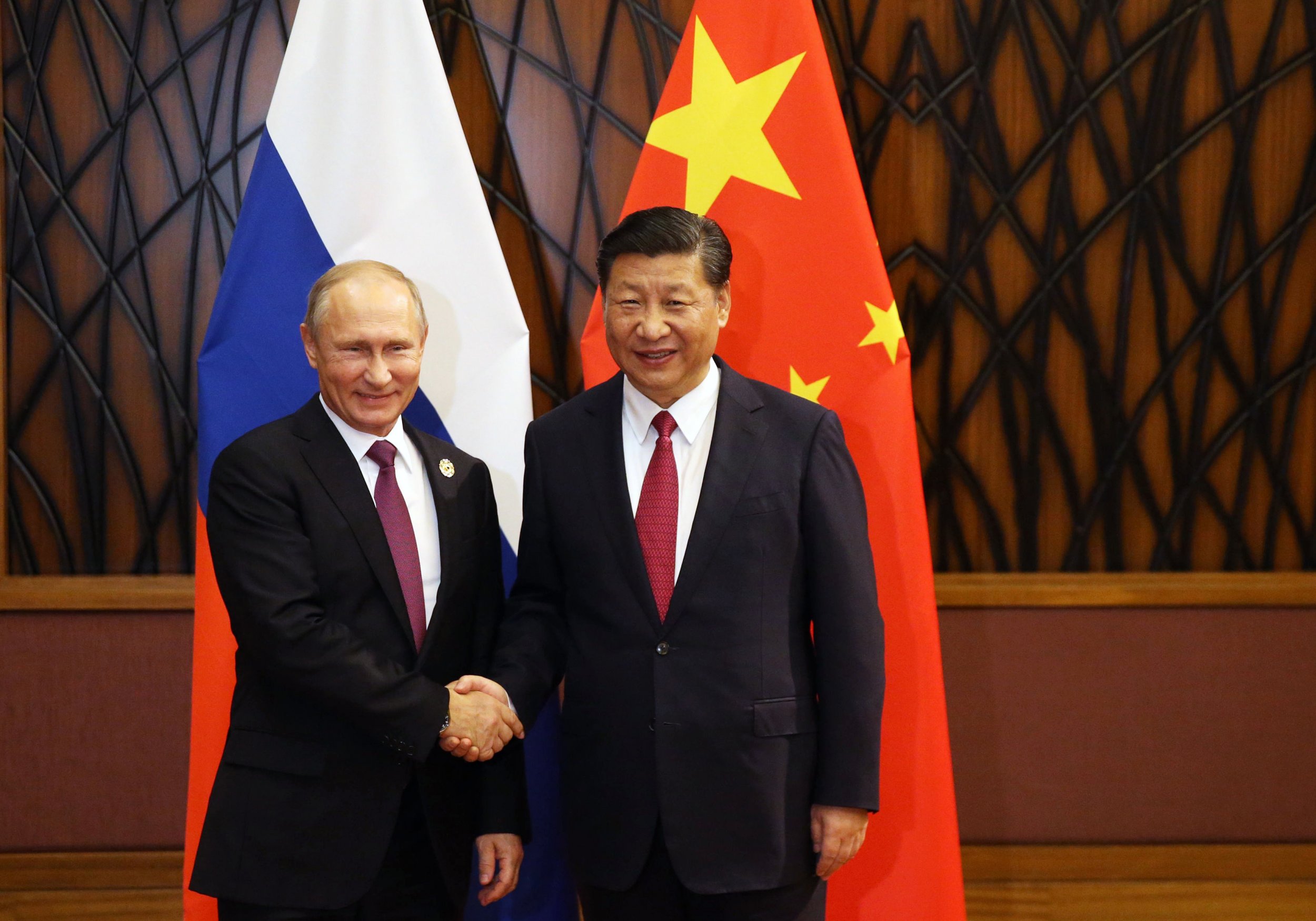 The U.S. has challenged China, Iran, North Korea and Russia over their human rights records in a new report that called out all four nations, which have already been designated as leading foes of Washington.
The State Department released Friday its annual Country Reports on Human Rights Practices. The report echoed the sentiments expressed by President Donald Trump's "America First" National Security Strategy in calling out the quartet of nations typically placed at the top of the current administration's foreign policy concerns. The document was introduced by acting Secretary of State John Sullivan, who himself made the connection between U.S. priorities and this year's report, arguing that Trump's strategy "recognizes that corrupt and weak governance threatens global stability and U.S. interests."
"States that restrict freedoms of expression and peaceful assembly; that allow and commit violence against members of religious, ethnic and other minority groups; or that undermine the fundamental dignity of persons are morally reprehensible and undermine our interests. The Governments of China, Russia, Iran and North Korea, for example, violate the human rights of those within their borders on a daily basis and are forces of instability as a result," Sullivan wrote.
"Our foreign policy reflects who we are and promotes freedom as a matter of principle and interest. We seek to lead other nations by example in promoting just and effective governance based on the rule of law and respect for human rights. The United States will continue to support those around the world struggling for human dignity and liberty," it added.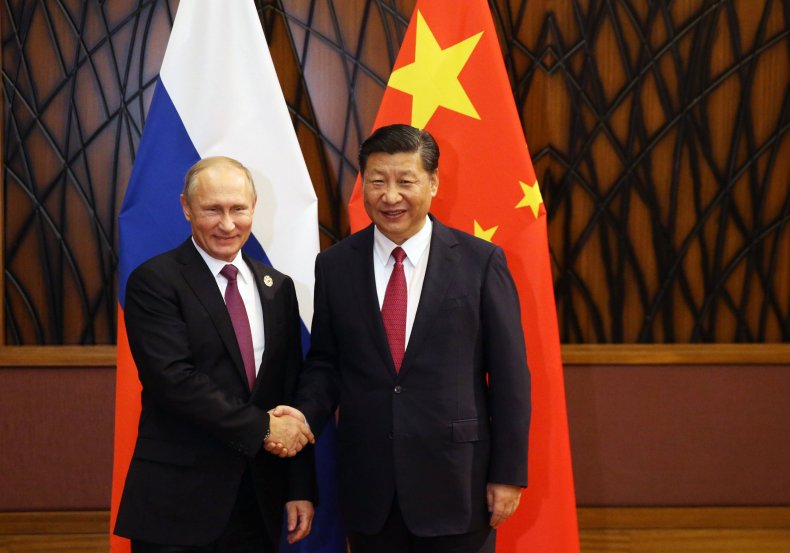 In the report, China was censured for the "authoritarian" government's tight control over the country's political and legal system, including in regions like Tibet and Xinjiang, where separatist movements have attempted to break away from Beijing's command. Last month, the ruling Chinese Communist Party successfully petitioned to change the constitution as to abolition presidential term limits, giving Chinese President Xi Jinping the opportunity to rule indefinitely.
Russian President Vladimir Putin, who also consolidated his power in an unprecedented re-election last month, was accused of dominating an authoritarian system as well. The U.S. report claimed that Russia tolerated violence and extrajudicial killings targeting members of the LGBTQ community and anyone that questioned the Kremlin, including activists and journalists.
Related: North Korea Says U.S. Must Stop Defending Israel, Which is 'Destroying' Middle East
The report said Iran's revolutionary Shiite Muslim leadership, headed by supreme leader Ayatollah Ali Khamenei, restricted basic social freedoms and slapped suspects with harsh sentences and executions for crimes not considered to be serious offenses by the international community. It also laid into Tehran for its sponsorship of foreign groups, such as the Lebanese Hezbollah, as well as its support for Syrian President Bashar al-Assad, whose Iranian and Russian backing has helped him mostly overcome a 2011 uprising sponsored by the West, Turkey and Gulf Arab states.
The State Department charged North Korea with "egregious human rights violations by the government in nearly all reporting categories," including lack of freedoms, having no due process, forced disappearances and executions as well as poor overall living conditions for people both imprisoned and free.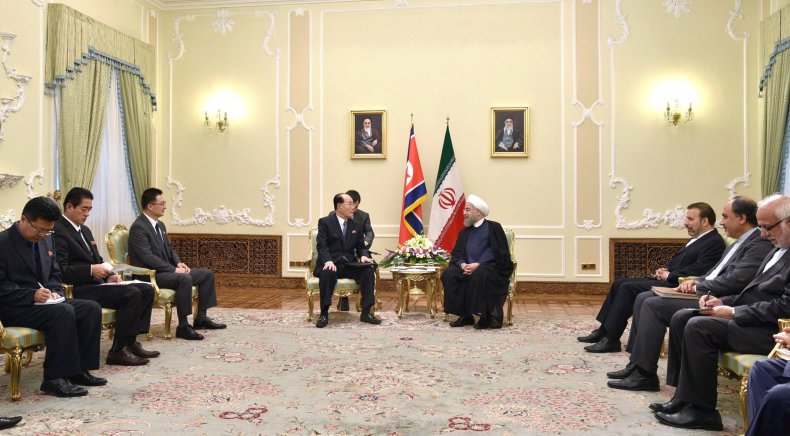 Trump released his debut National Security Strategy in December, targeting China, Russia, Iran and North Korea as leading rivals of U.S. interests abroad. He wrote that "China and Russia challenge American power, influence and interests, attempting to erode American security and prosperity. They are determined to make economies less free and less fair, to grow their militaries, and to control information and data to repress their societies and expand their influence."
He also condemned North Korea's "rogue regime" and Iran's "evil dictatorship," both of which were designated State Sponsors of Terrorism by the State Department as of November. All four countries named in the report criticized the U.S. for releasing the document, with Russia and China blaming the U.S. for not being able to accept their rising influence on the world stage. North Korea and Iran also argued that they were wrongly included and rejected accusations lodged against them.
ABC News reported that the Trump administration's first annual Congress-mandated human rights report faced backlash for dropping references to "reproductive rights" and Israel's "occupied territories." In addition to the countries named in the report, the U.S. human rights situation has also drawn attention from the United Nations, including an "early warning and urgent action" report in August that expressed concern over rising race tensions, a deadly attack during far-right protests in Charlottesville, Virginia and the Trump administration's response.
U.S. Challenges Russia, China, North Korea, Iran in New Human Rights Report | World