How the U.S., China, Japan and The Koreas Are Reacting To The Crisis in Asia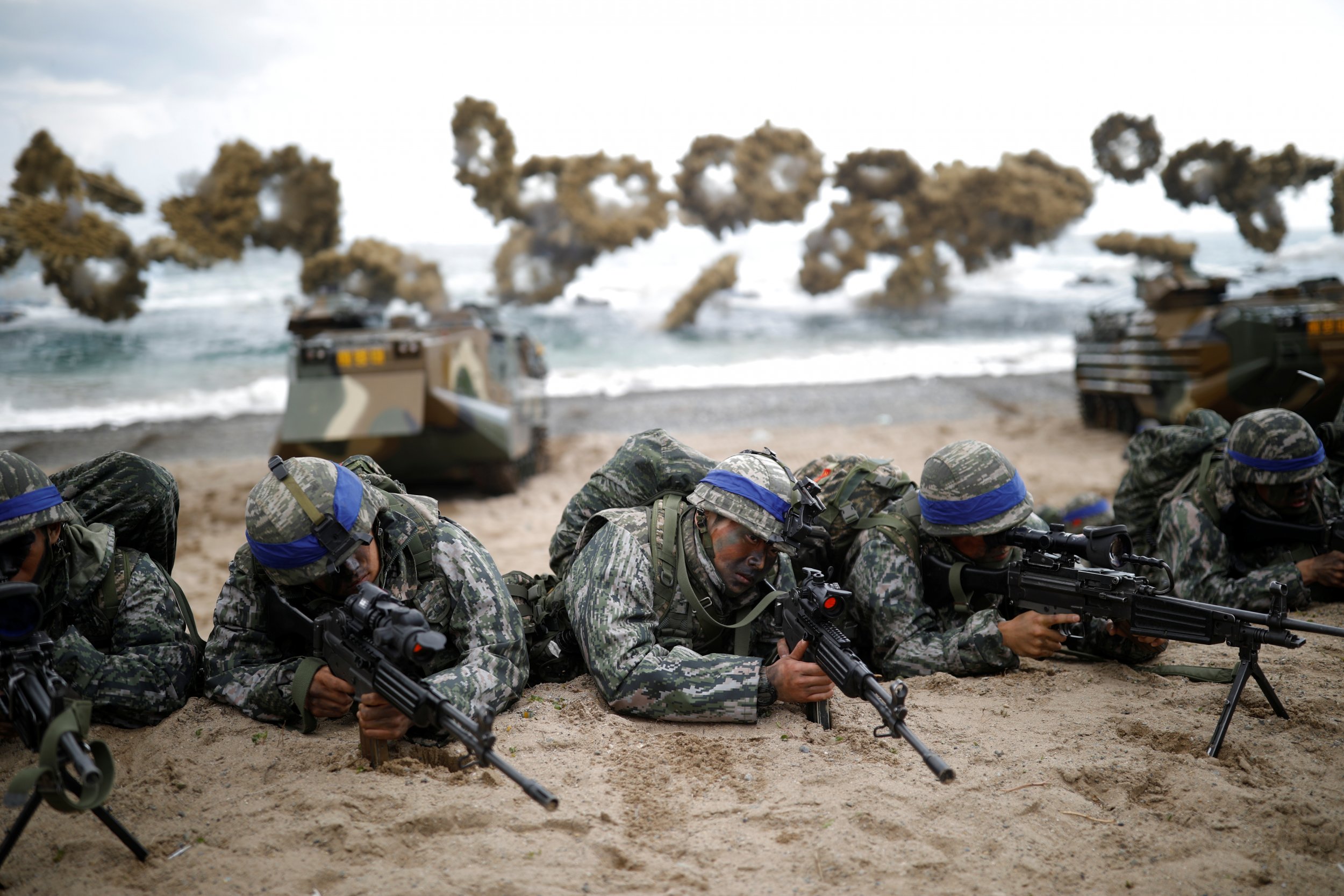 China on Friday sought to defuse the tense situation on the Korean Peninsula, urging international powers to back down from a possible showdown before the crisis turned into all-out war.
Chinese Foreign Minister Wang Yi made the remarks in response to the growing threat of a major conflict erupting between rival neighbors North Korea and South Korea. The U.S. and Japan have readied their naval forces to defend South Korea, which nuclear-armed North Korea has routinely threatened to destroy since the two nations went to war in the 1950s. Pyongyang's traditional ally, China, has found itself dealing this year with a much more aggressive administration in the U.S. that has not ruled out military action if North Korea pursued a planned upcoming nuclear test on the 105 birthday Saturday of the nation's late founder Kim Il Sung.
Related: Why China Remains North Korea's Biggest Ally
"The United States and South Korea and North Korea are engaging in tit for tat, with swords drawn and bows bent, and there have been storm clouds gathering," Wang said in Beijing, according to China's state-run media outlet Xinhua, cited by The New York Times.
"If war breaks out on the Korean Peninsula, multiple parties will lose and no one will win," he added.
Military provocations between Seoul and Pyongyang are ongoing in a region that the U.S. has long viewed as a nuisance to its interests in the Asia-Pacific region. But President Donald Trump's threats of possible preemptive strike against North Korea could prompt a disastrous response. Trump's surprise launch of cruise missiles at a Syrian air force base and first combat use of its largest non-nuclear bomb on the Islamic State group (ISIS) in Afghanistan have demonstrated the current administration's willingness to use force in an unpredictable manner.
Despite international condemnation, North Korea has conducted five nuclear tests since 2006 and experts have suspected another one to be scheduled in the coming days. Kim Jong Un, who became the third member of his family to lead the reclusive, authoritarian state since his father's death in 2011, has sought weapons of mass destruction to deter invasion from foreign powers such as the U.S. His government has shielded the nation against outside influence and reacted strongly to perceived slights against his rule. China remains the only nation with any influence on North Korean policy. Recent events have likely strained that connection.
Since North Korea was founded in 1948, China has supported North Korea's battle against South Korean and U.S. troops during the Korean War and has continued to oppose the presence of the U.S. military on the Korean Peninsula. North Korea's pursuit of nuclear weapons, however, has frustrated China and has led Beijing to support U.N. Security Council sanctions against Pyongyang. China's economic policies were an early target of Trump's political rhetoric, but in recent days the two nations appeared to be capable of working together. As tensions rise in the region, Beijing has asked for calm with increasing urgency and said it sought a diplomatic solution.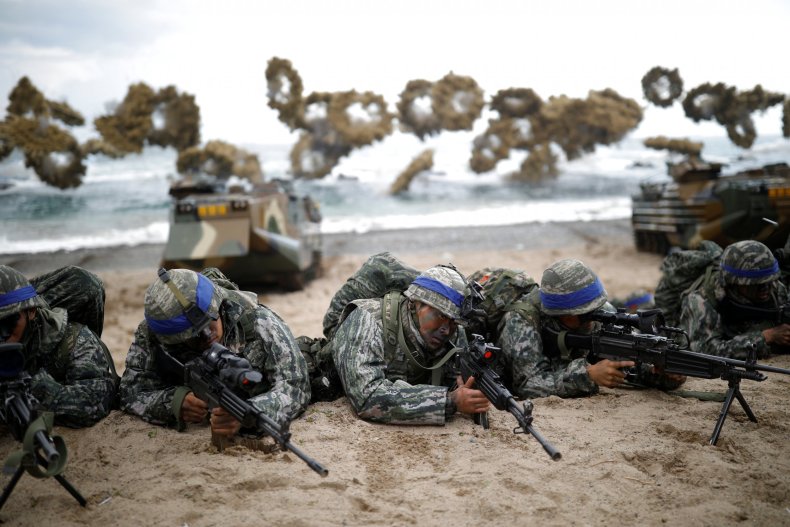 That solution would entail North Korea ceasing its nuclear tests and the U.S. canceling its massive joint military drills with South Korea. China has reacted strongly against perceived provocations such as the U.S. and South Korean military drills called Foal Eagle. This year's exercises were held last month and drew a fierce response from Pyongyang, which threatened to use the full extent of its arsenal against South Korea and the U.S. if it felt its sovereignty was threatened. South Korea, which just suffered a political scandal that saw its president jailed, has relied on the U.S. for security and welcomed U.S. Secretary of State Rex Tillerson's comments that a military option against North Korea was "on the table."
Meanwhile, the U.S.'s other regional ally, Japan, has become impatient with what it perceived as warmongering by North Korea. Last month, North Korea shot a barrage of missiles into the sea not far from Japan. Soon after, Japan held civilian air raid drills and politicians in Tokyo have called for expanding the nation's ability to order a pre-emptive strike on North Korea. Japan has prepared to send warships to join the U.S. aircraft carrier strike group headed to North Korea.
News reports claiming Trump is ready to launch a pre-emptive, conventional missile strike on North Korea if it pursued its next nuclear test were unconfirmed and disputed. The U.S. has, however, reportedly positioned naval destroyers capable of launching the same Tomahawk cruise missiles that struck Syria last week. North Korea has vowed to retaliate and potentially even attack first. Either scenario would likely be devastating for the nations involved and potentially have consequences that extend far beyond the region itself.