U.S. Embassy in Mexico City Locked Down Due to George Floyd Protests
The U.S. Embassy in Mexico City has gone on lockdown after people allegedly threw Molotov cocktails and rocks at it. The attacks happened during local protests on Friday against police violence.
"They became violent. The embassy remained locked down. All personnel should avoid the area," the embassy stated in a notice given to the political newspaper The Hill.
Newsweek reached out to U.S. State Department for comment. This story will be updated with any response.
Specifically, Mexican City protesters have demanded police accountability over the death of Giovanni Lopez, a construction worker who died in May while in police custody in the western state of Jalisco.
The circumstances of Lopez's arrest and death haven't been released, though medical reports suggest he died of blunt force trauma to the head. The state's attorney general said state officials had arrested three police officers associated with his death.
"We already have the first arrests and we have decided to take control of the Ixtlahuacán de los Membrillos municipal police. And I give you my word, Giovanni's death will not go unpunished," Jalisco governor Enrique Alfaro said in a statement this week, according to Michigan radio station WHTC.
The station's report said that in Friday's protests, demonstrators dressed in black with covered faces marched down one of Mexico City's main avenues. Amid the protests, vandals set cars ablaze and smashed the fronts of several businesses, including a Mexican branch of the U.S. bank Citigroup.
The Mexico City protests have also occurred alongside protests in the U.S. and elsewhere following the May 25 of George Floyd, a 46-year-old Minneapolis resident who died in police custody after an officer knelt on his neck for nearly nine minutes.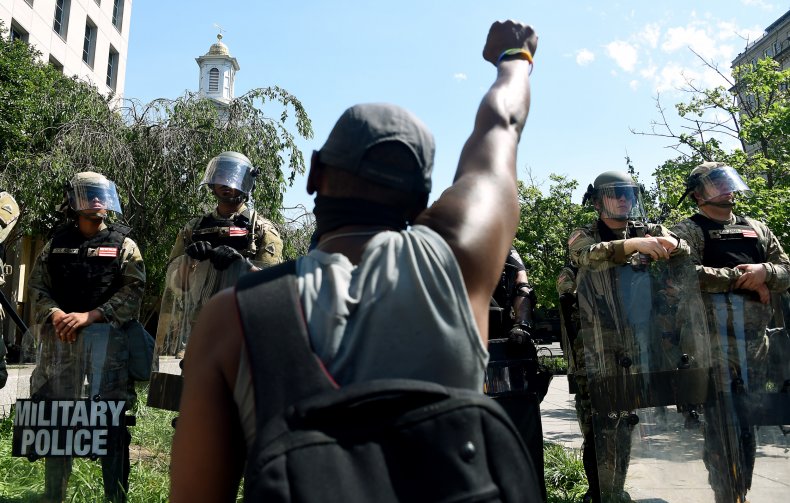 Protests in Floyd's memory have occurred in London, England and Paris, France this week. Over 20,000 people attended the Paris protest for Floyd. Protests for Floyd have also taken place in Italy, South Africa, Australia, Israel, Argentina, New Zealand and Northern Ireland.
Numerous online artists have also paid tribute to Floyd's memory by sharing artworks and portraits of him.
Several countries have also used the nationwide protests in the U.S. to discredit the United States.
Chinese Foreign Ministry spokesperson Zhao Lijian criticized the administration of U.S. President Donald Trump for referring to Hong Kong protesters opposing Chinese rule as "heroes" and "warriors" while referring to U.S. protesters as "thugs."
The Russian Foreign Ministry issued a statement criticizing Floyd's slaying as part of "a series of lawless conduct and unjustified violence from U.S. law enforcement."
State-linked news outlets in Iran, North Korea, Syria and Venezuela also called out the U.S. government for allegedly tolerating domestic human rights abuses while criticizing ones that occur abroad.