U.S. Leaders Brace for Omicron as Inevitability, Urge Masks Indoors
U.S. government leaders are bracing for the inevitable arrival of Omicron, a newly detected coronavirus variant, and are urging Americans to wear masks indoors as scientists rush to determine how the latest strain could alter the pandemic.
As of Monday afternoon, more than a dozen countries around the world have reported cases of the Omicron variant since it was first detected in South Africa this month, but the U.S. has yet to be included in that list. The World Health Organization (WHO) has labeled Omicron a variant of concern with a "very high" global risk level after scientists discovered it has more than 30 mutations.
Experts fear the new variant may be more transmissible than other versions of the virusor be capable of bypassing certain levels of immunity, but such theories have yet to be proved. In the meantime, U.S. leaders are bracing for the variant's arrival across the country, and are urging Americans to wear masks and get vaccinated to slow its spread.
On Monday, New York City Mayor Bill de Blasio said it is is "very likely" that there will soon be cases of the Omicron variant in the region after at least two cases were discovered in Canada this weekend.
"There are no Omicron cases here in New York City at this moment. It is very likely there will be, but there are no cases at this moment," de Blasio said during a coronavirus update on Monday. "Our entire focus once again is going to be on vaccination. Based on everything we know, vaccination is crucial to any strategy for addressing omicron."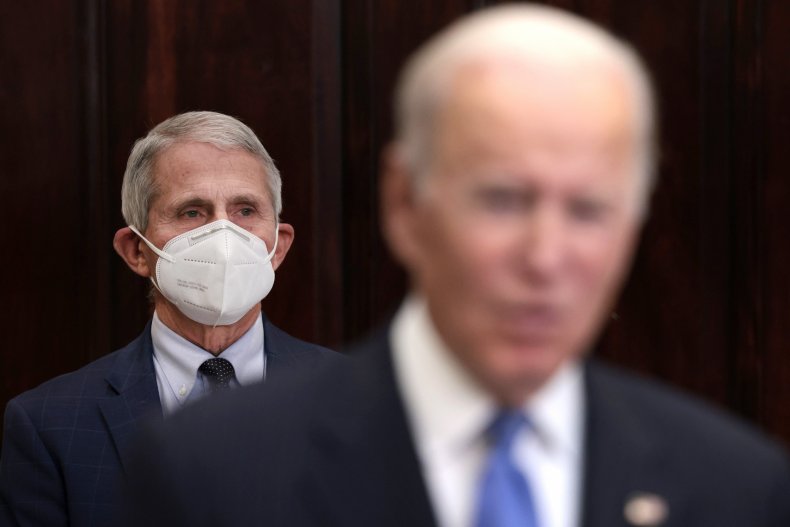 De Blasio and the city's Department of Health Commissioner, Dr. Dave Chokshi, also reinstated an advisory recommending that everyone wear masks "at all times" in indoor public places, regardless of vaccination status.
"We do anticipate detecting omicron in the coming days, based on what we know about its global spread," Chokshi added in a statement.
New York Governor Kathy Hochul also announced a state of emergency starting December 3 in anticipation of the virus, which will allow officials to quickly acquire critical supplies and limit nonessential, non-urgent procedures in hospitals.
"While the new Omicron variant has yet to be detected in New York state, it's coming," Hochul said.
New Jersey Governor Phil Murphy also echoed those concerns on Monday, adding that he would be "stunned" if the virus wasn't already in the country.
"I'm not the expert, but I'll be stunned if it's not already in the United States," Murphy said during his weekly pandemic briefing. "The reality is that our region is a hub of international travel and commerce, we must be ready now in anticipation of this variant hitting us."
Across the country in Los Angeles, health care officials are doubling down on vaccination efforts and urging the public to wear masks in indoor public settings and at outdoor "mega events," according to the Los Angeles Times.
President Joe Biden has also sounded the alarm on the Omicron variant, urging Americans to mask up as more information about the virus becomes available.
"Sooner or later we are going to see cases of this new variant here in the United States," Biden said Monday. "Please wear your mask when you're indoors, in public settings around other people."
Dr. Anthony Fauci, director of the National Institute of Allergy and Infectious Diseases (NIAID), and other health care experts have also warned that Omicron's arrival is inevitable in the U.S., if not already here.
"The sequence was first reported on November 11. This virus must have been circulating in southern Africa before then, so it may well have entered the U.S. already," Stephen Morse, a professor of epidemiology at Columbia University's Mailman School of Public Health, told Newsweek.
However, on Monday, Fauci cautioned Americans not to "panic" over the variant, and instead take precautions such as wearing masks and receiving a COVID-19 vaccine in order to slow its potential spread.
"We should not be freaking out. We should be doing the things that we know work when you're dealing with a pandemic virus. It's not the time to panic. We should be concerned, and our concern should spur us to do the things that we know work," he said.