U.S. Military 'Ready' To Show Trump Plans To Attack Syria, Russia Says It Will Fight Back
Defense Secretary James Mattis said he was prepared to present President Donald Trump with plans to take military action against the Syrian government, despite warnings of retaliation by Russia.
While the U.S. military and allies were "still assessing" whether or not Syrian President Bashar al-Assad was behind a suspected chemical weapons attack Saturday in the rebel-held Damascus suburb of Douma, Mattis told reporters that "we stand ready to provide military options, if they're appropriate, as the president determined." Mattis was reportedly headed to the White House later this afternoon to discuss the matter with the president.
Related: Can Russia Defeat U.S. Missiles In Syria? Yes, But It Will Not Be Easy
The French military presented President Emmanuel Macron with its own potential plans of action, which may include striking Syria from the Saint-Dizier airbase, French daily Le Figaro reported Wednesday. Saudi Arabia and the U.K. have also expressed interest in participating in such an attack.
Iran and China, however, have joined Russia in cautioning against any U.S. strike in Syria pending an investigation into the alleged toxic gas attack, for which Assad has denied responsibility. Lieutenant Colonel Viktor Poznikhir, first deputy chief of the Russian military general staff's main operations directorate, told press Wednesday that a military inquiry "showed the absence of nerve agents and chlorine-containing poisonous substances."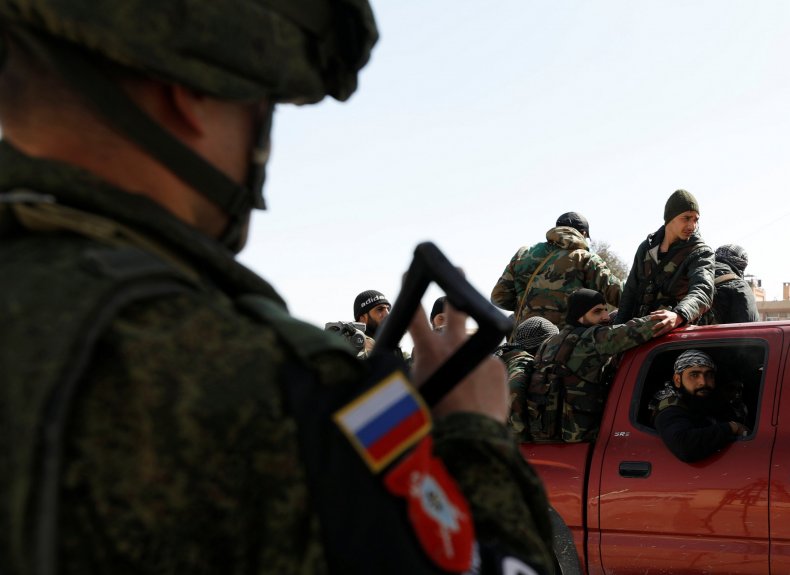 Poznikhir also said Russia would deploy troops to Douma, where Islamist rebel group Jaysh al-Islam recently surrendered to the Syrian military. The victory returned government control to the restive outskirts of Damascus, which were seized by insurgents and jihadis in the early phases of a 2011 uprising backed by the West, Turkey and Gulf Arab states, leaving some ISIS-held neighborhoods in the south.
While Russia has long been a supporter of Assad's Baathist government, it did not intervene directly until 2015, a year after the U.S. had already switched its focus to battling the Islamic State militant group (ISIS). ISIS has its origins in a merger of jihadi groups that grew powerful in the wake of the 2003 U.S. invasion of Iraq and spread to Syria in 2013. Both Russia and the U.S. waged violent air campaigns against the group as their allies battled the militants on the ground.
ISIS was mostly defeated in 2017 and now local, regional and international powers competing over Syria's future have begun to clash. Pentagon-backed Kurds have grown closer to Assad in the wake of a Turkish invasion and disputes have erupted between the remaining, mostly Arab faction of the Syrian Democratic Forces and pro-Syrian government forces in the eastern province of Deir Ezzor.
Recent reports that Assad used chemical weapons to clear out one of the final rebel bastions near Damascus, nevertheless, has prompted perhaps the biggest international escalation of all. Shortly after the T-4 air base in central Homs province was hit Monday by an airstrike blamed by Russia on Israel, Trump said he would respond "forcefully" within "the next 24 or 48 hours" and that not only Syria, but Russia and Iran would "pay a price."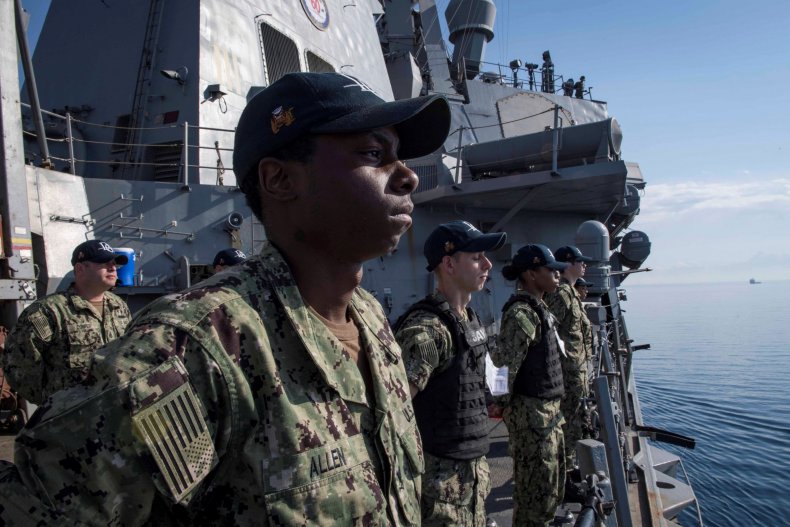 As this deadline expired, Russian and Syrian defenses were put on high alert. The European Aviation Safety Agency told Newsweek it warned member states and the Eurocontrol Network Manager Tuesday of potential and radio disruption and the "possible launch of airstrikes into Syria with air-to-ground and/or cruise missiles within the next 72 hours."
The Navy announced that the USS Harry S. Truman carrier strike group was departing Virginia for the Middle East as part of "a regularly-scheduled deployment." Guided-missile destroyer USS Donald Cook departed Cyprus in the eastern Mediterranean Monday, armed with the same Tomahawk cruise missiles that Trump launched against Syria last April in response to previous accusations that Assad used chemical weapons.
Russian officials echoed chief of general staff chair General Valery Gerasimov's threat to not only intercept U.S. missiles but also target their delivery vehicles. Trump took to social media Wednesday to taunt the country with which he had pledged to forge better relations.
"Russia vows to shoot down any and all missiles fired at Syria. Get ready Russia, because they will be coming, nice and new and "smart!" You shouldn't be partners with a Gas Killing Animal who kills his people and enjoys it!" Trump tweeted.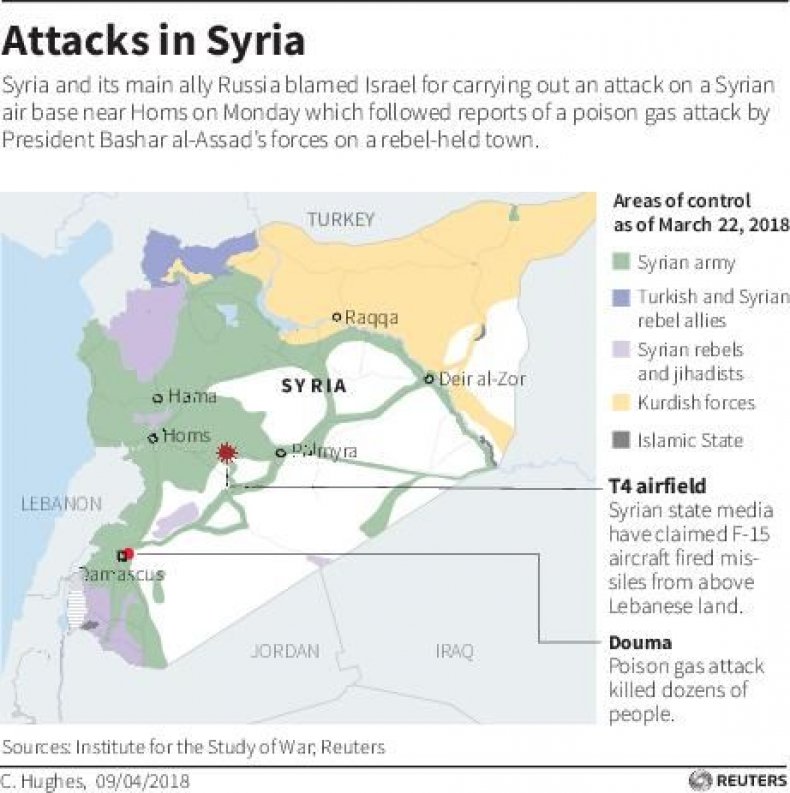 Trump followed up by saying "our relationship with Russia is worse now than it has ever been, and that includes the Cold War." Trump, once seen as a close political ally of Russian President Vladimir Putin and even accused of collaborating with the Russian government to win the 2016 election, has put the U.S. on a potential collision course with its top military competitor, whose own leader said he expected things to soon return to normal.
"Indeed, the current global situation cannot but cause concern," Putin told foreign ambassadors at a ceremony Wednesday, according to the state-run Tass Russian News Agency. "The situation in the world is becoming more and more chaotic. Nevertheless, we do hope that common sense will eventually prevail and international relations will get back on constructive track and the entire global system will become more stable and predictable."