U.S. Softens North Korea Demands as Pompeo Makes Second Visit to Pyongyang
The U.S. appears to have softened its demands regarding North Korea's denuclearization efforts, stepping back from an "all or nothing" approach as Secretary of State Mike Pompeo heads to Pyongyang to continue negotiations.
Prior to President Donald Trump's Singapore Summit with North Korea's leader Kim Jong Un on June 12, Pompeo insisted the U.S. would accept nothing less than "complete, verifiable and irreversible denuclearization." But statements this week from the State Department have toned down the demanding rhetoric at the advice of South Korean negotiators, Reuters reported.
The State Department denied taking a softer approach, however. "Our policy toward North Korea has not changed. We are committed to a denuclearized North Korea," Heather Nauert, State Department spokesperson, told Newsweek.
Despite the Trump administration's glowing praise of the Singapore summit, Kim only technically agreed to "work toward denuclearization of the Korean Peninsula." Experts have pointed out that the document signed between the U.S. and North Korea was little different than previous pledges of goodwill signed in the past.
With numerous reports suggesting that Pyongyang has moved to further develop its nuclear and missile facilities following the summit—instead of destroying them as Trump suggested it would—many have raised questions about the viability of the negotiations bringing serious results.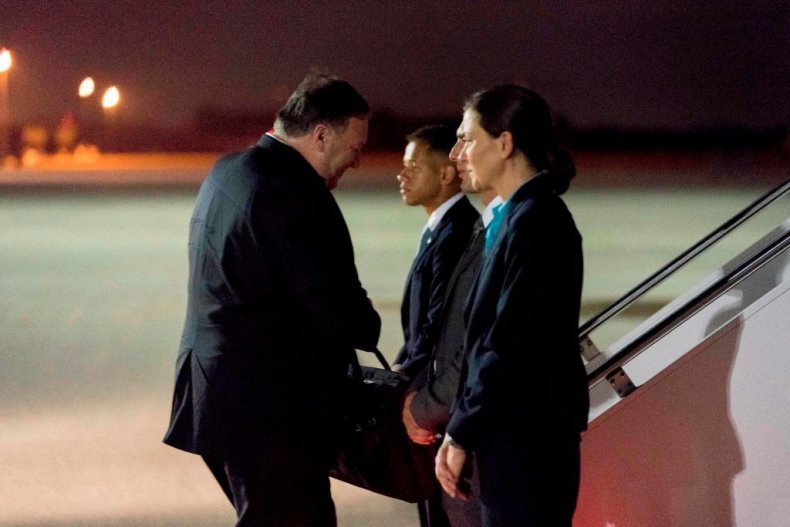 U.S. officials told Reuters that no breakthroughs have been made in negotiations, and even defining key terms within a broader agreement has been difficult. Instead, the Trump administration appears to be taking an increasingly soft approach in hopes of nailing down an agreement.
Commenting on the Trump administration's ongoing negotiations, Iranian-American global security and development consultant Beatrice Maneshi, who is based in Amsterdam, Netherlands, told Newsweek that North Korea has a history of "undercutting" international agreements.
"The current U.S. administration refuses to look at the past and assess the current situation for what it is: a cheap hat trick that can cost world peace," Maneshi said.
Referring to the current dialogue as a "peace process show," Maneshi suggested that Pyongyang could be using this as a cover for ongoing weapons development. North Korea may "reach their target goals of achieving long-range ballistic missile capabilities," which would make it possible to hit targets in the U.S. or U.S. military installations throughout Asia. This would "ostensibly [be] a much larger bargaining and security chip than they have now," Maneshi added.
Already, the U.S. has agreed to suspend all joint military exercise with South Korea, with Trump calling them "very provocative" and "expensive." While South Korean leaders publicly supported the decision as a step toward peace, many in the U.S. have criticized the move as an unnecessary concession to Kim.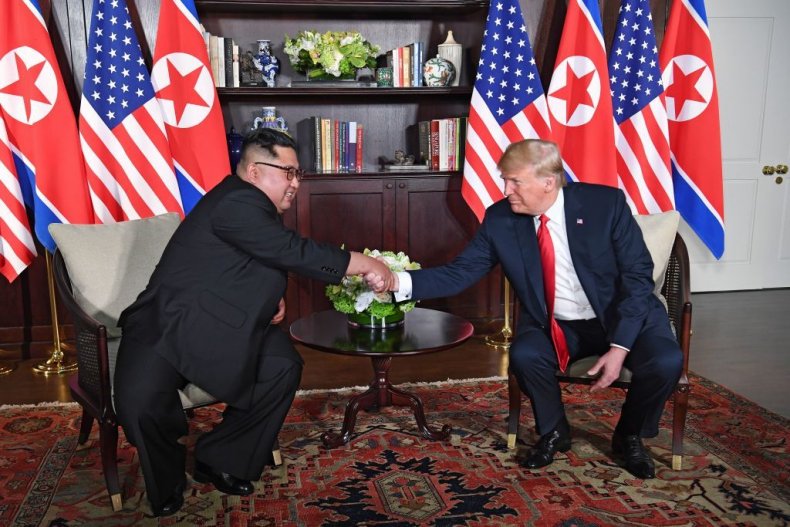 GOP Senator John McCain of Arizona called the decision a "mistake." In a statement released last month, McCain said making "unnecessary and unreciprocated concessions is not in our interests." He went on to say that "we must not impose upon ourselves the burden of providing so-called 'good faith' concessions as the price for continued dialogue."
Trump's national security adviser John Bolton said Sunday that the U.S. has a plan to dismantle the "overwhelming bulk" of North Korea's weapons of mass destruction within a year. Pompeo will likely present this proposal during his meetings in Pyongyang on Friday and Saturday.
However, nuclear experts have suggested that such a plan is highly unrealistic at best, and likely impossible to achieve.
"The size and complexity of [North Korea's] nuclear program alone cast doubt on the physical ability to complete denuclearization in a 12-month time frame," Richard Johnson, senior director for fuel cycle and verification at the Nuclear Threat Initiative, previously told Newsweek. He explained that such a rapid timeline would also be contingent on North Korea disclosing all information about its programs and facilities.
Although Trump has consistently presented his meeting with Kim as a positive moment for the world, he also admitted to Fox News on Sunday that the agreement he reached with the North Korean leader "could collapse."
This article has been updated to include comment by the State Department