The United States has warned that Iran could create a new malign force akin to the Islamic State militant group (ISIS) and said Saudi Arabia was an ideal partner to help contain the revolutionary Shiite Muslim power in the Middle East.
James Jeffrey, the State Department's special representative to Syria, told the Sixth Annual Defense One Summit Thursday that direct military action would not be enough to defeat Iran and its expanding network of armed allies, many of which were comprised of Shiite Muslim militias. Like the Pentagon and its own local partners, these fighters have fought jihadi groups like ISIS in Iraq and Syria, but they oppose U.S. influence there.
The diplomat argued that in such countries "it requires stability ops to break Iran's meddling influence," Defense One reported. Jeffrey cautioned that Iran "will create a new Daesh if we don't get at the underlying problem," referring to an Arabic acronym for ISIS.
In tackling Iran, he said, "We have no better partner" than Saudi Arabia. He added, "We couldn't be doing what we're doing in the region without them."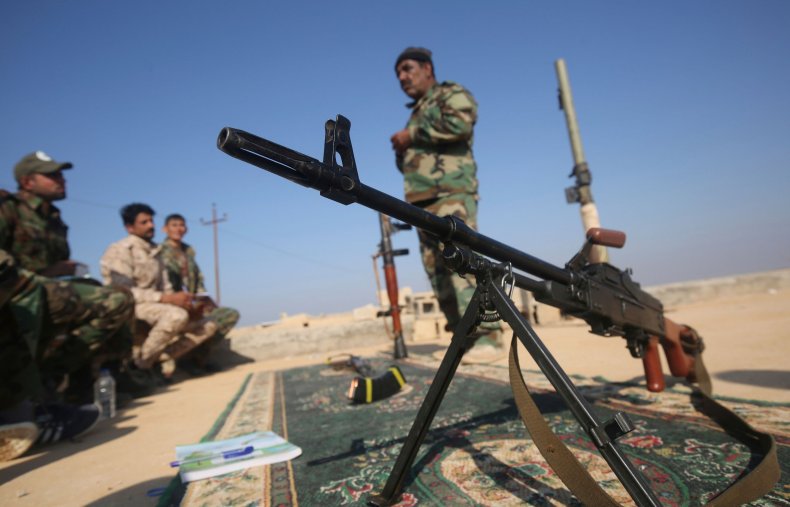 These comments came despite Saudi Arabia's role in the murder of local journalist Jamal Khashoggi, who fled abroad to criticize the government, only to be killed by Riyadh's agents at the kingdom's embassy in Istanbul early last month. Saudi Arabia's initial denials and shifting accounts of the incident have drawn international criticism, prompting Riyadh to announce death sentences for five of its own agents allegedly involved in the affair, while the U.S. Department of Treasury has called for sanctions on 17 arrested for the incident.
Still, Saudi Arabia has maintained that the order did not come from Crown Prince Mohammed bin Salman, the country's de facto leader since being named heir last year. Turkish authorities have shared with foreign investigators audio related to the killing, but White House national security adviser John Bolton said Tuesday that implicating the crown prince was "not the conclusion that I think the people who heard it have come to," according to The Wall Street Journal. Bolton himself had not heard the recording, however.
The kingdom has also faced growing scrutiny abroad due to alleged human rights abuses in Yemen, where a Saudi-led coalition has attempted to restore the government and oust a Zaidi Shiite Muslim rebel group known as Ansar Allah, or the Houthis. The U.S. and Saudi Arabia have accused Iran of supporting the Houthis, something both Tehran and the insurgents deny.
Besides Saudi Arabia's roles as the top U.S. weapons export partner and an unrivaled influencer across oil and gas markets, the Washington-Riyadh alliance has been accentuated under President Donald Trump's administration due to their mutual opposition toward Iran. Tehran and Riyadh have long competed for clout across the Middle East, where allies of the Islamic Republic had firm influence in the capitals of Lebanon, Iraq, Syria and Yemen.
Former President Barack Obama forged an unprecedented nuclear deal with Iran in 2015, ending strict sanctions against Tehran in exchange for assurances that it would severely curb its nuclear program. Though the agreement received widespread international praise and was co-signed by China, France, Germany, Russia and the United Kingdom, Trump scrapped the accord in May. The president argued that Iran had used the funds to support militant groups abroad and develop ballistic missile technology.
Saudi Arabia and its regional allies, along with Israel, were among the few nations to support Trump's decision. Many of these countries also backed the 2011 rebel and jihadi uprising also supported by the West to unseat Syrian President Bashar al-Assad, an ally of Russia and Iran.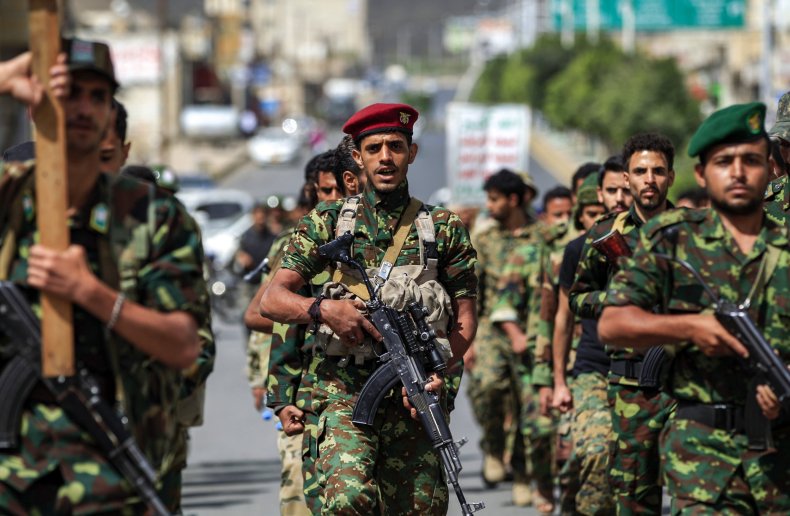 Amid the backdrop of the White House reimposing pre-nuclear deal sanctions on Iran—a move opposed by the agreement's other signatories—Washington has voiced its desire to expand the U.S. military mission in Syria from simply defeating ISIS to include expelling Iran and its allied forces. Iran-backed Shiite Muslim paramilitary groups and Russia have helped the Syrian government retake much of the country from militants and insurgents, including opposition forces once backed by the U.S. and Saudi Arabia.
The U.S. has increasingly abandoned support for Syrian rebels since establishing a coalition to pursue anti-ISIS missions in 2014, but it has maintained that Assad would not be a legitimate leader for the country due to accusations of war crimes. For their part, Syria and Iran have called for the U.S. to leave Syria immediately because they consider it an invading power.
Though the U.S. and Russia fall on different sides of the conflict in Syria, both work with mutual partner Turkey, which continues to sponsor opposition forces in the country's northeast. Reacting to the relative calm surrounding a ceasefire established by Moscow and Ankara between the Syrian military and the Islamist-led insurgency in northwestern Idlib, Jeffrey said Thursday, "The guns are more or less silent for the moment," adding that was "good news."