Why Beyoncé's 'Break My Soul' Is First Single of Its Kind Since 'Formation'
Beyoncé has announced that she is releasing a new single called "Break My Soul"—and fans only have a matter of hours before they get to hear it.
The chart-topping singer, 40, last week revealed that she was set to be releasing a new project, since widely reported to be a 16-track album, called Renaissance.
And as fans eagerly await the July 29 arrival of the album, the Texas native is whetting their collective appetite with the lead single off the project.
Having already announced the album's release date via her social media bios, Beyoncé leaned on the unusual news-sharing method once again on Monday morning, with an update to her profile reading "BREAK MY SOUL midnight ET."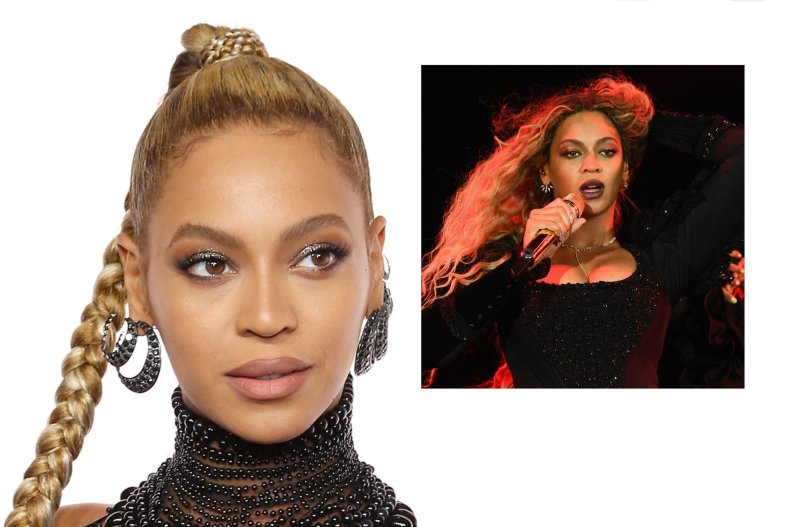 While the track's release has already excited her devoted fans, the single's arrival will be momentous from a musical standpoint, as it is her first solo studio album's lead single in more than six years.
Her last full-length studio album, Lemonade, was released in April 2016, with "Formation" dropping as the lead single two months beforehand.
When the single was released, former President Donald Trump was in full swing on his ultimately successful presidential campaign.
On its release, "Formation" was lauded for its unabashed social justice overtones, leading fans to anticipate an album filled with tracks that would become political anthems.
However, listeners' ears were unexpectedly drawn to the usually private star's powerhouse warbling about her relationship with husband Jay-Z on Lemonade (the relentless guessing concerning the identity of "Becky with the good hair" on the track "Sorry" immediately springs to mind).
As well as going deeply personal on a romantic level, Beyoncé also focused on empowerment, though with less of a political bent on her critically acclaimed album.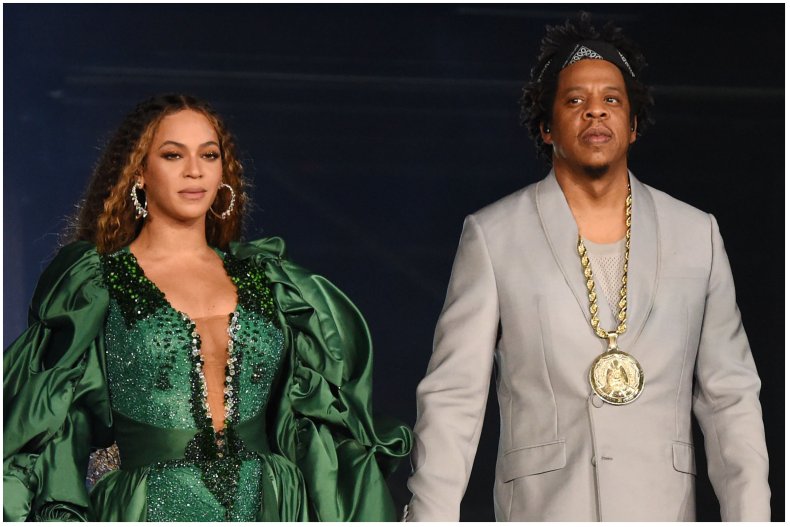 Although it has been six years between Beyoncé's solo studio albums, she has not, by any means, been resting on her Grammy-winning laurels.
Fans were treated to music and visuals when Homecoming, a documentary and concert film focusing on Beyoncé's 2018 Coachella festival performances, was released by Netflix in April 2019. With the film came a surprise live album, called Homecoming: The Live Album.
Marking a busy year, the star also voiced the character Nala in the remake of The Lion King, which was released in July 2019. Of course, it made perfect sense that she was included on the film's soundtrack and the film's companion album, The Lion King: The Gift.
Additionally, she directed, wrote and executive produced 2020's Black Is King, a visual album based on The Lion King: The Gift, adding to her ever-growing pile of Grammy Awards in the process.
Elsewhere, she teamed up with her rapper and entrepreneur husband Jay-Z to record the 2018 tracks "Everything Is Love" and "Family Feud," from his album 4:44, while in November 2021, she released "Be Alive," which appears on the soundtrack for the biopic King Richard, starring Will Smith.
Her collaborative efforts also saw her memorable appearance on the 2020 remix of Megan Thee Stallion's hit single "Savage."
Further driving home that her time away from releasing studio albums was far from time off from work, Beyoncé in March 2016 also unveiled her apparel line Ivy Park, which has consistently sold out with each range release.
On a personal note, there was the June 2017 birth of Beyoncé and Jay-Z's twins, Sir and Rumi, younger siblings for 10-year-old daughter Blue Ivy.
Beyoncé has become adept at surprising her fans over the years. Back in December 2013, she released her self-titled album overnight without any warning.
The mother of three previously revealed that she spent a lot of time working on music during the pandemic.
"With all the isolation and injustice over the past year, I think we are all ready to escape, travel, love, and laugh again," she told Harper's Bazaar in August 2021.
"I feel a renaissance emerging, and I want to be part of nurturing that escape in any way possible. I've been in the studio for a year and a half.
"Sometimes it takes a year for me to personally search through thousands of sounds to find just the right kick or snare. One chorus can have up to 200 stacked harmonies.
"Still, there's nothing like the amount of love, passion, and healing that I feel in the recording studio. After 31 years, it feels just as exciting as it did when I was nine years old. Yes, the music is coming!"