Why Lisa Montgomery Was Granted a Stay of Execution
A judge has granted a stay of execution for Lisa Montgomery after her attorneys argued that she is not mentally competent to be put to death.
Montgomery's execution was scheduled to take place at the Federal Correctional Complex in Terre Haute, Indiana, on Tuesday. It would have been the U.S. government's first execution of a woman in almost 70 years.
But Judge Patrick Hanlon granted a stay late on Monday, citing the need for a hearing to determine Montgomery's mental competence.
Montgomery's attorneys have said she suffers from serious mental illness after enduring years of sexual abuse throughout childhood.
They contend that putting Montgomery to death would be unconstitutional as her current mental state makes her unable to understand the U.S. government's rationale for her execution.
"The court was right to put a stop to Lisa Montgomery's execution. As the court found, Mrs. Montgomery 'made a strong showing' of her current incompetence to be executed," attorney Kelley Henry said in a statement to Newsweek.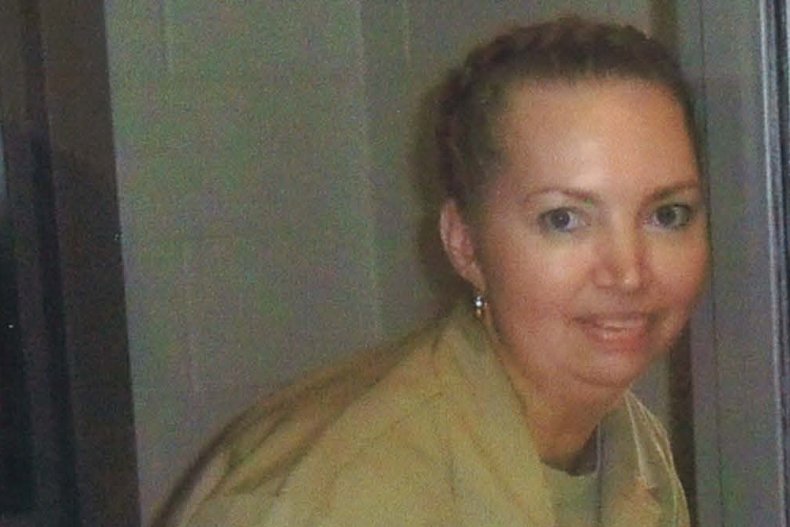 "Mrs. Montgomery has brain damage and severe mental illness that was exacerbated by the lifetime of sexual torture she suffered at the hands of caretakers. The Eighth Amendment prohibits the execution of people like Mrs. Montgomery who, due to their severe mental illness or brain damage, do not understand the basis for their executions. Mrs. Montgomery is mentally deteriorating and we are seeking an opportunity to prove her incompetence."
The only woman on federal death row, Montgomery was initially scheduled to be put to death in December. But the execution was stayed after her attorneys contracted the coronavirus following visits to her in prison.
Montgomery was convicted of federal kidnapping resulting in death in 2007 after she killed a pregnant woman in Missouri, cut the baby from her womb and attempted to pass the infant off as her own.
According to court documents, Montgomery had been telling family and friends in 2004 that she was pregnant, despite having undergone a procedure that made her sterile a decade prior.
She drove from her home in Melvern, Kansas to Skidmore, Missouri on December 16, 2004 under the guise of adopting a rat terrier puppy from 23-year-old Bobbie Jo Stinnett.
There, she strangled Stinnett, who was eight months pregnant, cut the fetus out with a kitchen knife and fled with the baby. Montgomery was arrested the following day.
Montgomery confessed to the crime and lost all bids to appeal her conviction and sentence.
Henry has previously said that Montgomery has "long accepted full responsibility" for the crime, but that "her severe mental illness and the devastating impacts of her childhood trauma make executing her a profound injustice."
Advocates have called on President Donald Trump to commute Montgomery's sentence, citing her trauma. She was first sexually abused by her stepfather, who repeatedly raped her and allowed friends to gang-rape her, they said. As a teenager she was trafficked to men by her mother.
Besides Montgomery, two other federal death row inmates are facing execution this week—Cory Johnson and Dustin Higgs. Both are Black men are seeking to halt their executions because they are recovering from COVID-19.
The executions are scheduled to take place just days before President-elect Joe Biden, a death penalty opponent, takes office.
The Trump administration resumed federal executions in July last year after a 17-year moratorium and executed 10 inmates over a six-month span.