Will Gas Prices Go Down This Year?
Gas prices have reached new highs over the past few months, surpassing the records set during the global financial crisis in 2008.
The national average for a gallon of regular gas stands at $5.014 on June 15, according to the American Automobile Association. The highest prices tend to be found in California, where the AAA average is $6.435. The state with the lowest average price is Georgia, at $4.499.
The coronavirus pandemic, Russia's invasion of Ukraine and the consequent sanctions imposed on Moscow by America and the European Union have all contributed to the skyrocketing costs of a gallon. So, is there any chance that gas prices will go down this year?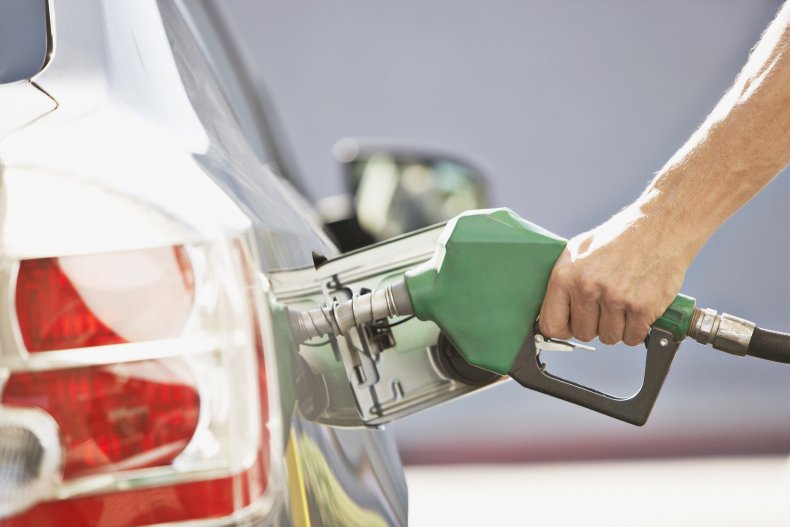 Will Gas Prices Go Down This Year?
The price that consumers pay at gas stations is influenced by crude oil markets, inventories, geopolitical shocks and taxes. To keep prices steady, the supply and demand ratio needs to be balanced—but the changing seasons play a role in demand too.
Gabe Ortega, fuel pricing practice leader at PDI Software, told Newsweek that gas prices typically go up during the summer months, because people have more free time and go out more.
"I would not expect prices to come down in the next month to six weeks, but certainly as the summer season draws to an end, you'd expect to see retail prices to come down. That's just the normal seasonal pattern," he said.
Ortega warned, though, that any reduction in fall would likely be minimal.
Will Prices Stabilize When the Russia-Ukraine War Ends?
The invasion of Ukraine, launched by President Vladimir Putin in February, continues to have a big impact on the crude oil markets, with prices rising around the world in response to U.S. and EU bans on Russian exports.
Russia is the world's third-largest oil producer, behind the U.S. and Saudi Arabia, but is having to find other customers for its supply. China and India are among the countries now buying more Russian oil.
If the war ends, will worldwide gas prices stabilize? According to Ortega, we can expect to see an easing of global crude prices, which would result in a drop in retail fuel prices.
A peace deal would have an immediate impact on crude oil markets, he added, but it would take much longer for this to be reflected in the gas price paid by consumers because we would have to work through the inventories that were built up at the higher cost.
"There's no way to tell for sure how much of a lag time there is between the price of retail dropping compared to the price of crude oil dropping," Ortega said. It will vary by region and product, and it could be days or even months.
Could Prices Get Higher Instead?
Nothing is impossible in the oil and gas industry, Ortega warned, and something unexpected could happen.
"One example would be a refinery outage or something similar. Although that usually tends to impact a specific region more than the nation or the world," he explained, the current uncertainty around global oil supply could mean it has a larger impact.
One mitigating factor could be a decision by OPEC, the alliance of oil producers led by Saudi Arabia, to increase their production quotas, Ortega added. President Joe Biden will visit Saudi next month and is expected to focus on oil production during talks with its leaders.
What To Expect
If the war in Ukraine continues and there is no refinery outage or other shock, Ortega said consumers should expect prices to remain at the current levels through the summer months, and then start to drop slightly through fall and winter, as per the typical seasonal pattern.