15 Writers Confess the Worst Thing They Wrote in 2017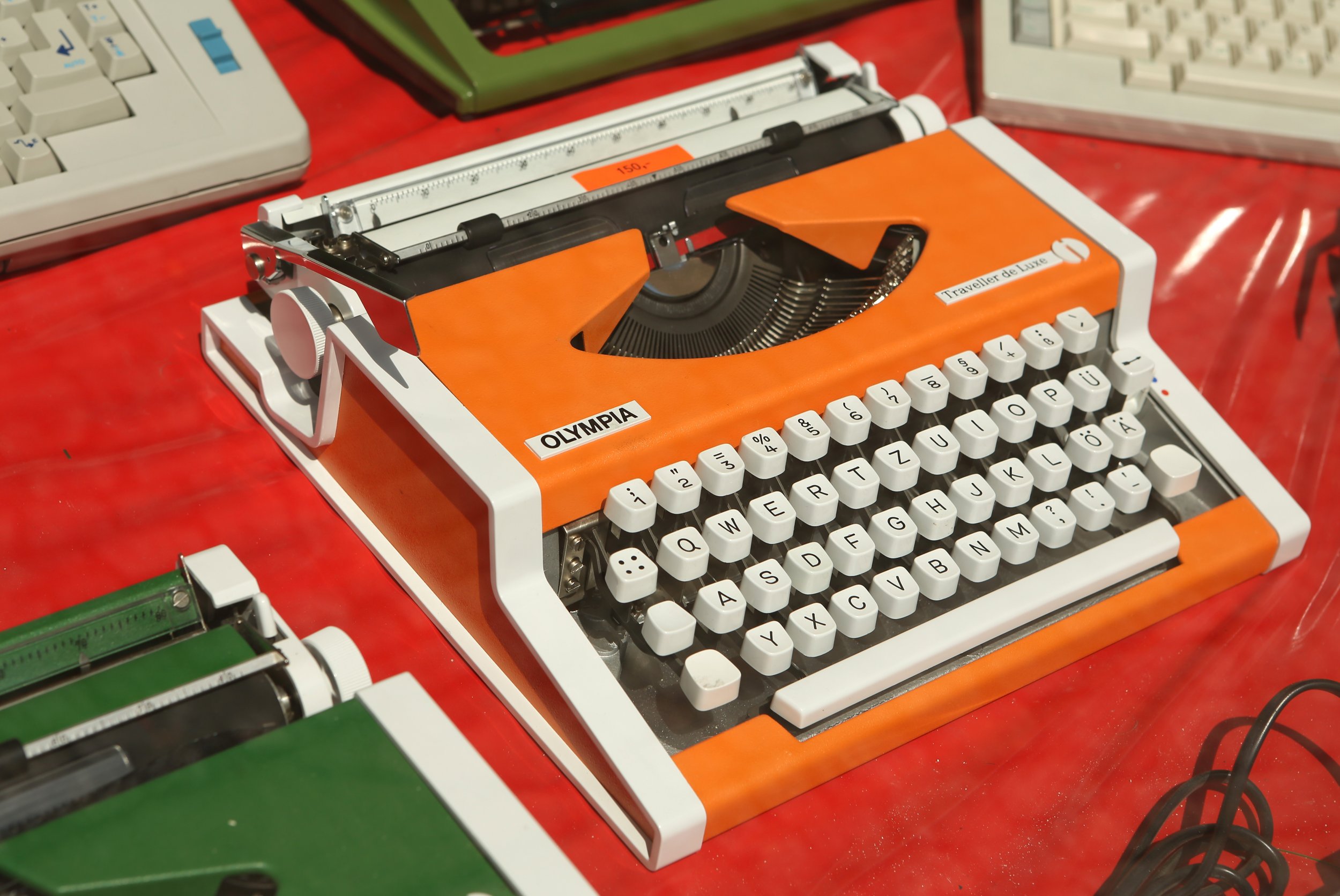 In 2017, bad writing poured forth from the internet like water from the Archibald Fountain. Bad articles, bad news, bad takes, bad tweets—nobody's clean.
That wasn't new. What was new was a president of the United States producing some of the worst digital content of all on a nearly daily basis.
But this isn't about Trump. This is a space for self-reflection and ruthless self-critique (a capability the president lacks). We queried 15 great writers of all stripes—from the poet CAConrad to famed academic Slavoj Žižek to journalist Mark Harris (and, yes, scribes in our own newsroom)—asking them to confess the one thing they wish they could take back in 2017. Hopefully, their answers will elucidate something about writing, self-doubt, journalism and the world we inhabit now.
This feature has become an annual tradition of sorts. As always, please be kind to the writers below: They were brave enough to participate.
CHARLES BRAMESCO (@intothecrevasse), freelance film critic, contributor to Vulture, The Guardian and others
"The worst thing I wrote this year was my response to an Indiewire critics survey (The Best Movie Trilogies Ever Made) back in August. I spent a good amount of the year doing daily news aggregation, which isn't the most esteemed of gigs, but that's not nearly as embarrassing as having quoted Third Eye Blind's 'Jumper' while discussing Kieslowski."
CACONRAD (@CAConrad88), poet, author of While Standing in Line for Death
"For the most part I write through poetry rituals, like the successful ritual in my new book that cured my depression after my boyfriend's murder. Recently I decided to do a ritual where I wrote poems while living inside nine different tones for nine days. Tones like sleepy—I had to live inside the sleepy tone for an entire day, no matter who I was talking with. I began with the car crash tone. For instance, 'I HAVE TO BUY THAT APPLE AND EAT IT RIGHT NOW!' It was so alarming to everyone around me I was asked to leave a deli, to take my 'frickin food and get out of here!' It was such a combative ritual that the notes for the poem were a shambles, some of the worst writing in years."
SLAVOJ ŽIŽEK, philosopher and cultural critic
"As it usually happens, the worst thing I did in 2017 is the same as the best thing, and what makes it worst is that I didn't formulate it sharply enough to preclude any misunderstanding. In my political comments, I repeatedly drew attention to how the demonized image of a Fascist threat serves as a new political fetish, fetish in the simple Freudian sense of a fascinating image whose function is to obfuscate the true antagonism. Fascism itself is immanently fetishist; it needs a figure like that of a Jew, elevated into the external cause of our troubles—such a figure enables us to obfuscate immanent antagonisms which cut across our societies. My claim was that exactly the same holds for the figure of 'Fascist' in today's liberal imaginary (Trump, le Pen, etc.): It enables us to obfuscate immanent deadlocks which lie at the root of our crisis. Some people misunderstood me as if I am proposing a coalition between radical Left and (falsely anti-capitalist) alt-right, but my point was the opposite one: to cut off the working class oxygen supply to the alt-right by addressing their voters, and the way to achieve this is to move more to the left with a more radical critical message, i.e., to do exactly what Sanders and Corbyn were doing and what was the root of their relative success. If we don't do this, then the sad prospect that awaits us is that of a future in which, every four years, we will be thrown into a panic, scared by some form of 'neofascist danger,' and in this way blackmailed into casting our vote for the 'civilized' candidate in meaningless elections lacking any positive vision…"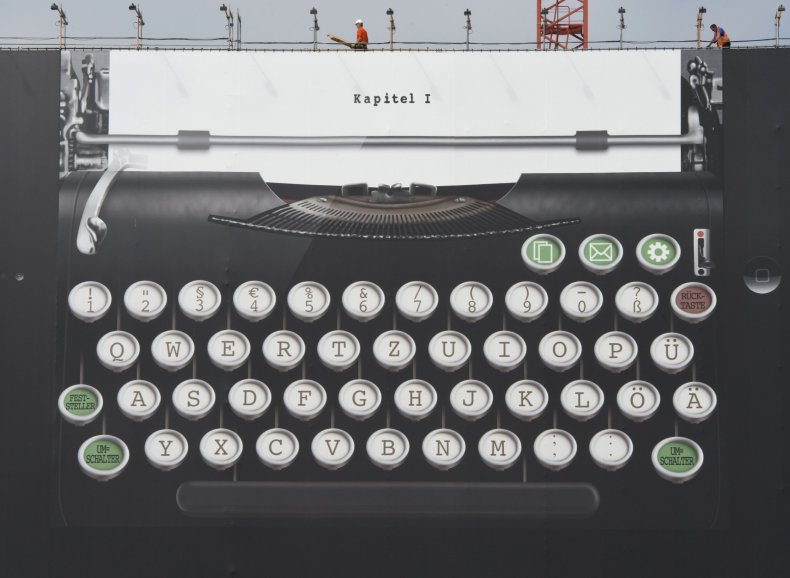 KRISTIN HUGO (@KristinHugo), science writer for Newsweek
"I read and write animal news all day every day, so my perception of what is and what isn't surprising to normal people can be a bit skewed. For example, when I saw a press release on how sheep can recognize human faces, I just thought, well, of course they can, who's surprised by that?
"But that sheep story did well and it was fun to write, and some people mentioned how they were amazed at the finding. Clearly this was pretty cool to most people. So the next time I was assigned a story on 'bizarre animal behavior,' I didn't think twice. I wrote "Greedy Squirrel Steals Treats from Holiday Gift Tray" for a short, quick hit, despite not being personally interested. The story was about a woman who put food outside her house, with a sign explaining that it was free to hard-working delivery people. She was shocked to find that a squirrel came and took some of it. That was the news. To this day I wonder at the confusion, that a person would leave food outside and not expect wildlife to eat it."
MARK HARRIS (@MarkHarrisNYC), film critic and historian, contributor to New York Magazine, author of Pictures at a Revolution
"I spent a lot of the year covering the intersection of Donald Trump and pop culture for New York magazine. I write knowing that I'm trying to zero in on not one but two constantly moving targets, and with the knowledge that posterity will be kinder to some of my observations than to others. The best I can hope is that 'posterity' is at least polite enough to wait a decent period before proving me wrong. Anyway, in March, I wrote a piece (Donald Trump Is a Gift, and a Quandary, For Late-Night Hosts) about how late-night hosts were handling the new presidency and contending with an increased appetite for political comedy. It mostly holds up. But it did include this sentence: 'Give these veterans a subject about which they can remain aloof and they're matchless, but neither Jimmy Kimmel's L.A. guy's-guy vibe nor Conan O'Brien's Harvard Lampoon/Simpsons absurdism is a perfect fit for tackling this president.' Little did I know that by October, one of those two men would be on the cover of the very same magazine alongside the headline, 'Jimmy Kimmel: Suddenly, he's Walter Cronkite.' So... oops. I think this is what they mean on Twitter when they say, 'Life comes at you fast.'"
TIM MARCIN (@TimMarcin), staff writer for Newsweek
"Don't get me wrong, I am extremely proud that I got an 84-year-old magazine to publish my post about a Hawaiian shirt worn by Jonah Hill (Jonah Hill's New Look Is Nuts, Sure, But I Must Have His Hawaiian Shirt). I love it and regret nothing. But it's also the supidest thing I've ever written. However dumb you might imagine it to be, it's significantly dumber."
SETH SIMONS (@sasimons), assistant comedy editor at Paste Magazine, poet
"I write the worst thing I've ever written every Monday, when I compose the intro graf of Paste's 'Funniest Tweets of the Week' blog. My working assumption is everyone skips right to the tweets, and I will be devastated to ever learn otherwise. But there's one thing I wrote in 2017 that I'm even more ashamed of. I'm currently pursuing an MFA in poetry—one of the few fields more lucrative than digital journalism—and at one point this fall I was assigned to write a shaped poem—a poem… but in a shape. I chose to write mine in the shape of a baseball cap my grandfather gave the whole family some years ago. It said 'Simons University' in big letters. Not a real university, but a pretty funny bit for a zayda to do, and an okay hat. I'm not here to roast my dead grandfather's hat, though; I'm here to roast my dumb bad poem.
"It was a dumb bad poem for two reasons: the shape was bad and the words were bad. The 'shape' ended up resembling the head of a duck, with this big lumpy main section and two pathetic uneven little lines sticking out as the brim. Most of the text described the hat directly, objectively: 'It was a baseball cap. It was dark blue.' Then, at the very end, it opened up to the reader: 'I would like to invite you to imagine the hat. And you're wearing the hat. And you love the hat. And you look great in the hat. And you're so happy to have a hat.' But of course I had already done all the work of imagining the hat for you, so there was nothing left for you to imagine, and thus no reason for you to be happy about anything. There was no joy in it! It was just any old slog through someone else's memories. Awful stuff. I ended up ditching the whole poem and wrote another one called 'Tiny Poem,' where I just made the text very small. And there you have it: the two worst things I wrote in 2017."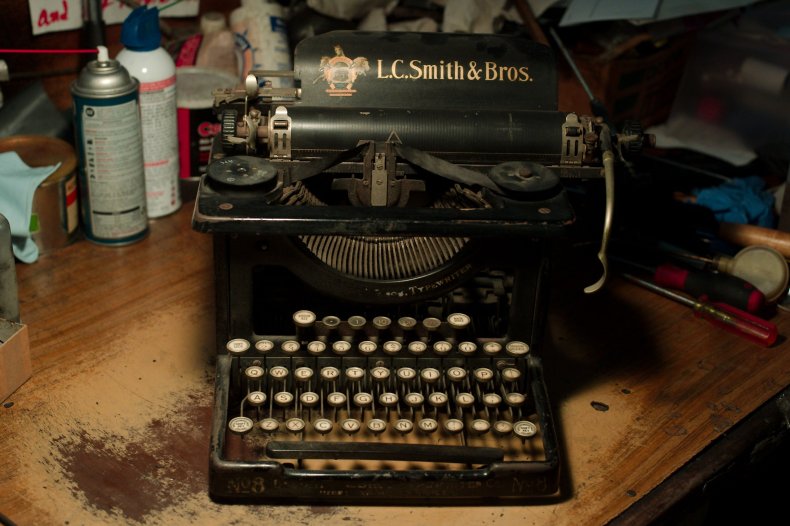 MICHAEL MUSTO (@mikeymusto), legendary gossip columnist
"I did a Facebook post playing off the holiday season, which is the time for caroling. As a result, I made it a poll, asking people to choose their favorite Carol—Carol Channing, Carol Burnett, Carole King or Carole Lombard. It was silly and sprung out of a bored attempt to stir up a conversation, and it did—there are lots of comments!!!"
DAN WEISS (@kissoutthejams), freelance music writer, contributor to Billboard, Consequence of Sound and others
"I did some last-minute reporting at the Bill Cosby trial (Bill Cosby Responds to Mistrial With Silence and a Raised Fist) because a colleague of mine was starting her vacation the day of the verdict. Being a freelance writer in 2017, I couldn't turn down $$$. But I'm a music journalist who rarely ventures into other realms of entertainment writing, much less on-site legal reporting, and I felt like a veterinarian who was asked to operate on a human. I did my best to interview protesters and people on the scene, and to be honest, the written piece wasn't so bad. The bad part was when I went across the street to the press conference with the prosecutor, and after texting my lawyer dad if he had any ideas for quick questions, my voice ended up being heard on national television asking, 'Will you be selecting a different judge if there's a retrial?' To which, the prosecutor laughed and explained he doesn't select the judge. I got to be an idiot on TV! Also, I rear-ended someone on my way home and that ended up costing me much more than I made for my sole day of fish-out-of-water work."
CLAIRE SHAFFER (@claireeshaffer), writer and former Newsweek intern
"I was interning at Newsweek this past summer, and it was a slow day at the culture desk. I ended up blogging about LCD Soundsystem's cover art after I saw people meme-ing it on Twitter (LCD Soundsystem's American Dream Album Artwork Sparks Twitter Criticism). Most major music publications had already jumped on the news, so rather than just posting the same 200-word blurb, I decided that going for a gentle roast of the cover would cut through some of the noise. I figured no one would read it, which was true for a time. But then [LCD frontman] James Murphy reacted strongly to the post in a bunch of interviews. (I don't think he realized I was a woman—he kept referring to me as 'some guy.') It was extremely overwhelming, but I was flattered that he thought I should be covering North Korea instead of his album art.
"In all seriousness, I could have articulated my opinions more coherently. It was an attempt to join in the harmless jokes surrounding a highly successful rock band (who doesn't love a good Infinite Jest meme?), and to explore the deeper, disturbing aspects of the artwork and how it might function alongside the music. But what I wrote conflated 'it's uncomfortable' (what I actually typed) with 'I'm uncomfortable,' or that it 'bummed me out.' So, to paraphrase Murphy, I do think there's a paragraph or two that are among the best I've written, but overall it's a very rushed, messy piece."
CYNTHIA CRUZ (@cindyskylar), poet, author of The Glimmering Room
"The worst thing I wrote was an essay for Nat Brut's special Another Closet issue, an exploration on the intersections of class, race, gender, anorexia and trauma. In the end, I didn't publish the essay because it didn't feel whole yet. But in retrospect, my sense that it wasn't done may, in fact, have been evidence that it was: The ways that these different factors inform one another is neither simple nor clear but, rather, complex and messy. I pulled it when, in fact, I should have allowed it to be published—as imperfect and complicated as it was."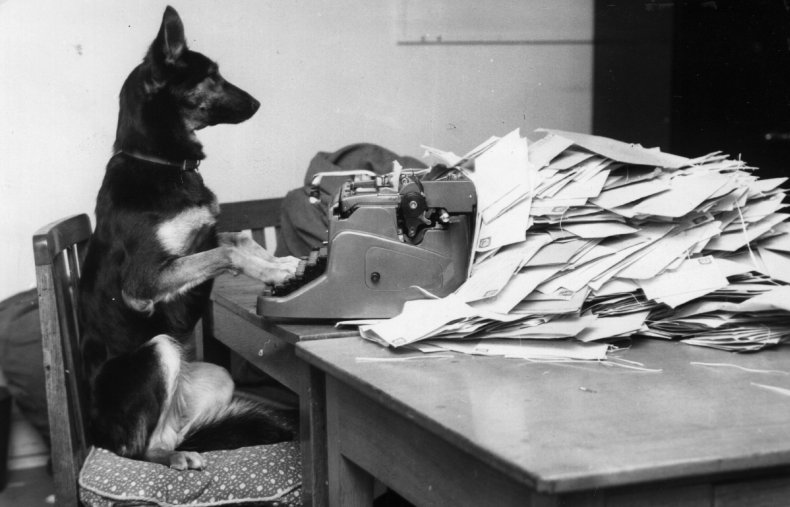 MICHAEL EDISON HAYDEN (@MichaelEHayden), staff writer for Newsweek
"I cover the far-right for Newsweek, and the worst thing I wrote was Tennessee Church Shooting Is a 'Reverse Dylann Roof' Story, 'Alt-Right' Claims. Two days later police leaked the possibility that the people claiming the theory about the Antioch church shooting, which was perpetrated by a Sudanese-born man, could actually be right. He allegedly had an interest in Dylann Roof. The news forced me to produce a second story acknowledging that the 'alt-right' could be right. I never closed off that possibility in the original story, but I did focus almost exclusively on the racist tone of their claims. (YouTube personality Stefan Molyneux cited vile, completely bogus IQ data about Sudanese people, for example.) I guess the point is that covering organized racism is challenging. While we may be disgusted by what we hear, we also have to present everyone's ideas with as much complexity as possible."
BEN FIRKE (@pasta_ben), playwright
"I wrote and performed a short one-man play called Better Ingredients at [nonprofit Manhattan venue] The Tank's 'Fast and Furious' series. The goal for 'Fast and Furious' is to write a piece in a week based on current events. I wrote about 'Papa John' Schnatter's reaction to the NFL police brutality protests. I portrayed Papa John as a cross between a corrupt Borgia pope and an alt-right neo-Nazi/Reddit libertarian. It ended with Pope Papa John declaring 'All heil the better ingredients!' Whatever satire I was going for fell flat since I tried to cram too many references and allusions into a five-minute play. I also tried to eat an entire Papa John's medium pie onstage, but two slices in I started feeling sick."
KASTALIA MEDRANO (@kastaliamedrano), science writer for Newsweek
"In January, I was assigned an article for the website Inverse, about the White House's new disaster-preparedness plan, released to address near-Earth asteroids. We were just days from Trump's inauguration and I was consumed by thoughts of Nazis (a preoccupation, I now realize, that wasn't peculiar to the moment), so I filed a story explicitly about the White House plan and implicity about Nazis (The White House Contingency Plan for the End of the World). In my defense, the talking points did, hilariously, lend themselves to the overlap, but I didn't give a heads up to my editors, who were probably expecting a serious news piece. I was more interested in my jokes—which, as it turns out, time (and Nazis) have made a decidedly unfunny reality."
JACK SHAFER (@jackshafer), media critic, columnist for Politico
"Take your pick! They all stink! Kurt Cobain's original title for In Utero was I Hate Myself and Want to Die. That's how I feel about my pieces."