Al-Shabab Claims to Have Repelled Attack by 'Foreign Commandos'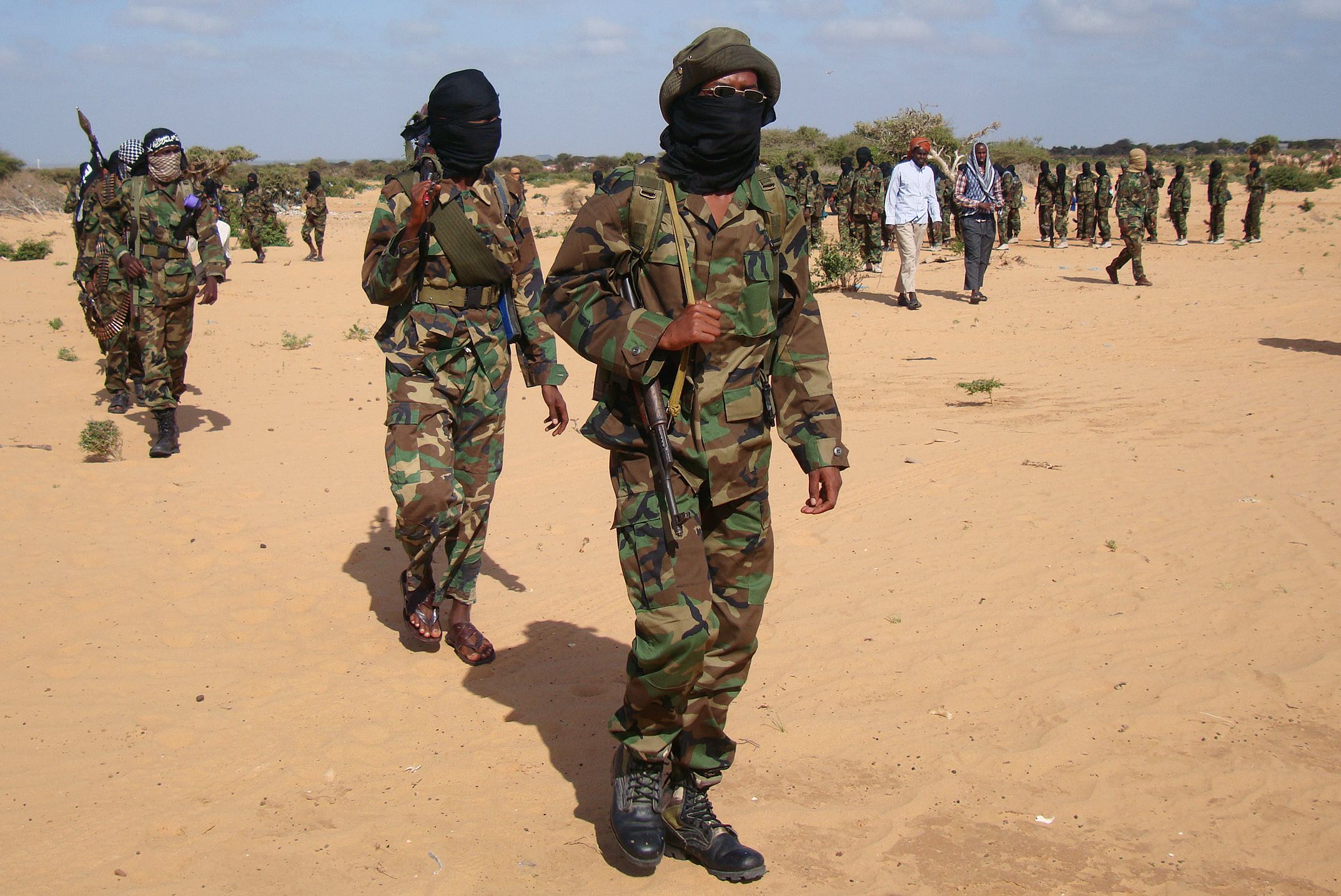 Updated | Al-Shabab claims it has fought off an attack on one of its bases near to the Somali capital Mogadishu, days after the U.S. claimed to have killed hundreds of its fighters in airstrikes.
A military spokesperson for the Al-Qaeda affiliated group , Sheikh Abdiasis Abu Musab, told Reuters that foreign commandos in two helicopters attacked their base in the Awdigle district of Lower Shabelle, around 50 kilometers (30 miles) south of Mogadishu, overnight on Tuesday. "They were masked and spoke foreign languages which our fighters could not understand," said Abu Musab, who said that Al-Shabab forces repelled the attack despite sustaining one casualty.
A Somali government official, however, claimed that 15 fighters were killed in the raid. Mohamed Aweis, Awdigle district commissioner, told the BBC Somali service that the foreign commandos targeted three Al-Shabab positions on the outskirts of the town and that there were reports that some of the Somali militants had been captured alive.
The Pentagon claimed to have killed more than 150 Al-Shabab fighters in airstrikes carried out on Saturday at the Raso training camp used by the militant group about 195 kilometers (120 miles) north of Mogadishu. The strikes were conducted against fighters who posed an "imminent threat" to both U.S. forces and members of the African Union Mission in Somalia (AMISOM). Abu Musab confirmed the attack on Tuesday but claimed that the death toll given by the U.S. was an "exaggeration."
Abu Musab said that the commandos involved in the latest attack landed in two helicopters on the banks of the River Shabelle were carrying rocket launchers and M16 rifles. No country has publicly claimed the attack and AMISOM was not immediately available to comment. A U.S. official told AFP that it was a joint operation carried out by U.S. and Somali forces.
Al-Shabab, which is trying to overthrow the Western-backed government in Somalia, has launched a series of deadly attacks on military and civilian targets since the start of 2016. Militants from the group attacked an African Union base in El Adde near the Kenyan border, with Somali President Hassan Sheikh Mohamud saying that up to 200 Kenyan soldiers were killed . Al-Shabab have also conducted several recent bombing attacks in Mogadishu, the latest of which on Wednesday killed three police officers at a police station in the capital.
This story has been updated to include claims from a U.S. official that the U.S. was involved in the raid.