Al-Shabab Suffers Casualties, Strikes Back With Military Base Raid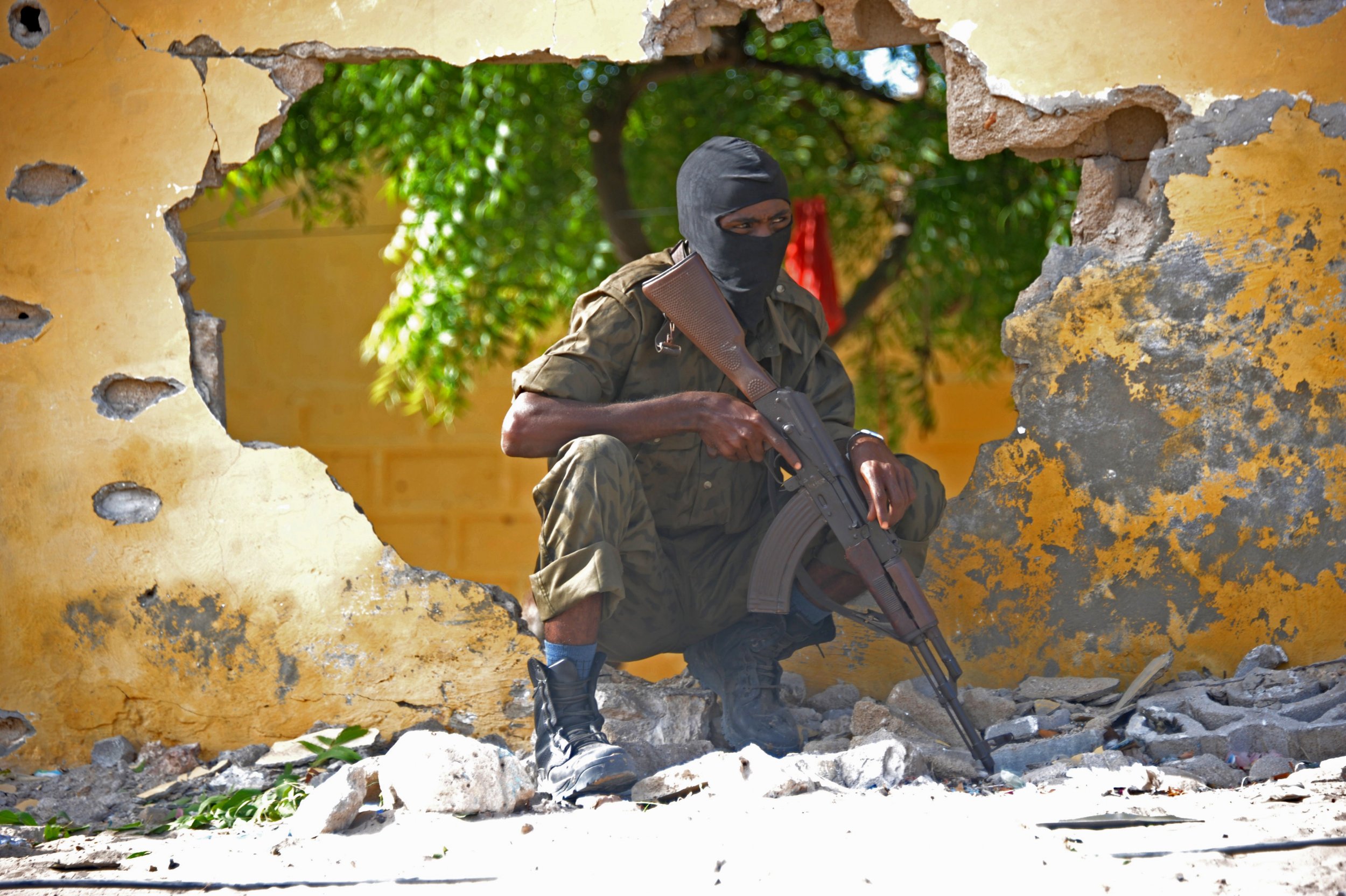 Al-Shabab militants took control of a Somali military base on Sunday night after Kenyan forces claimed to have killed scores of the group's members over the weekend.
Members of the Al-Qaeda-affiliated group overran the base in Laanta Buuro, some 45 kilometers (28 miles) outside the capital Mogadishu. A Somali military officer told Reuters that soldiers fled the base, with Al-Shabab killing one and seizing nine military vehicles. Al-Shabab military spokesman Sheikh Abdiasis Abu Musab said that 70 men had been killed in the attack, but the group is known to inflate casualty numbers.
The attack came after Kenya said it killed 21 Al-Shabab militants in Afmadow, southern Somalia, on Saturday. Kenya Defence Forces (KDF) spokesman David Obonyo told Reuters that one of its vehicles was hit by an explosive device and two KDF soldiers were killed, while Abu Musab put the KDF death toll at 12. In a separate incident on Sunday, Obonyo said that KDF soldiers killed another 13 Al-Shabab militants near Ras Kamboni in southern Somalia, Al Jazeera reported.
Al-Shabab has launched a series of operations against domestic and foreign targets in Somalia since the start of the year. In January, militants besieged an African Union (AU) base manned by Kenyan soldiers in El Adde, in Somalia's Gedo region near the Kenyan border. The group claimed that more than 100 Kenyan soldiers were killed and Somali President Hassan Sheikh Mohamud said it could be as many as 200, while Kenya has refused to give a definitive death toll. The group has peppered Mogadishu with suicide bombings in February and March, with casualties including former Somali Defense Minister Muhayadin Mohamed.
The AU deploys a 22,000-strong peacekeeping force—known as AMISOM—in Somalia, which is aimed at neutralizing the threat of Al-Shabab. U.S. forces have also been operating in the troubled Horn of Africa state for at least a decade and recently launched air strikes on an Al-Shabab training camp that the Pentagon claimed killed at least 150 militants, though the group disputed this figure.
Al-Shabab declared jihad on Kenya after the East African country invaded Somalia in 2011 in response to a series of cross-border kidnappings by the militant group. The group has carried out high-profile attacks in Kenya in the past, notably killing 67 people at the Westgate shopping mall in Nairobi in September 2013 and 148 students and staff at Garissa University College in April 2015.