Alec Baldwin's 'Rust' Hires New Cinematographer After Halyna Hutchins Death
Production on Alec Baldwin's troubled movie Rust is set to resume in spring with a new cinematographer following the shooting death of Halyna Hutchins.
Baldwin, the film's star and producer, was charged in New Mexico after a gun he was holding discharged on the Western's set near Santa Fe on October 21, 2021. Hutchins, 42, was killed, and writer-director Joel Souza was injured.
Baldwin has maintained that he was unaware the gun contained live rounds, and he has denied pulling the trigger. However, New Mexico First Judicial District Attorney Mary Carmack-Altwies announced in January that the 64-year-old actor would be charged.
Armorer Hannah Gutierrez-Reed, who was in charge of weapons on the set, has also been charged with two counts of involuntary manslaughter.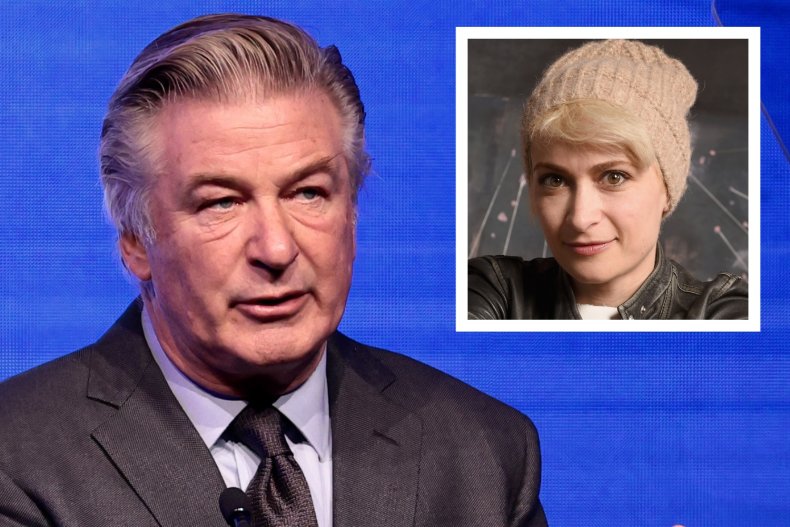 Rust assistant director David Halls had previously signed a plea agreement on a charge of negligent use of a deadly weapon. Halls reportedly checked the gun that resulted in Hutchins' death before handing it to Baldwin. As a result of the plea agreement, Halls received a suspended sentence and six months of probation.
While the first hearing in the case is scheduled for February 24, it is hoped by the team behind Rust that production will resume in spring with new workers joining a number of returning crewmembers.
Rust Movie Productions told Deadline that Bianca Cline, whose recent credits include Marcel the Shell With Shoes On, has been recruited as the new cinematographer. Per the report, she will donate her salary to charity in honor of Hutchins.
"Though bittersweet, I am grateful that a brilliant and dedicated new production team joining former cast and crew are committed to completing what Halyna and I started," director Souza said in a statement. "My every effort on this film will be devoted to honoring Halyna's legacy and making her proud. It is a privilege to see this through on her behalf."
Production on the movie came to an instant halt following Hutchins' death. It was later revealed in October that filming was set to resume, with Hutchins' husband, Matthew Hutchins—who had filed a wrongful death lawsuit in February 2022—serving as an executive producer. Deadline reported that Matthew Hutchins remains on board.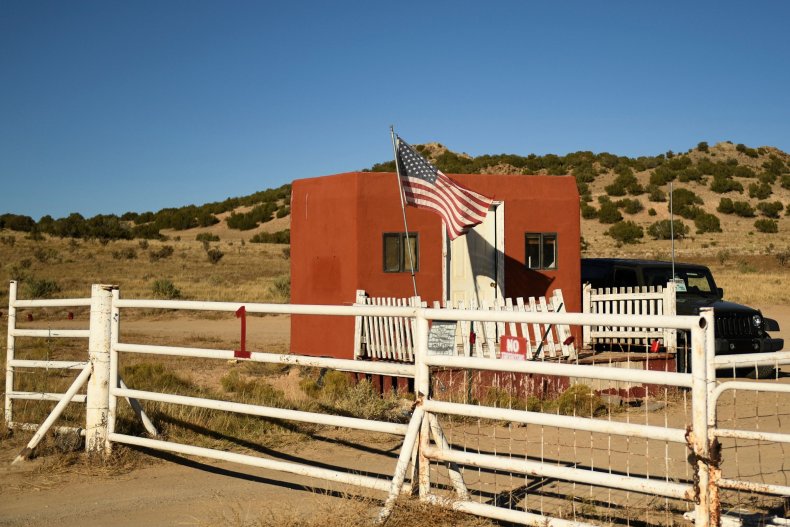 It was recently revealed that work on the film will press ahead with stringent rules to follow on the set.
Melina Spadone, the attorney for Rust Movie Productions, LLC, told Entertainment Tonight that filming will continue with "on-set safety supervisors and union crew members and will bar any use of working weapons or any ammunition."
News of the production's new date comes days after attorney Gloria Allred announced a new lawsuit against Baldwin on behalf of the parents and sister of Halyna Hutchins.
Speaking at a press conference announcing the suit, Allred said, "Halyna was the light in their lives" and added that Hutchins' mother, Olga, "had a very close relationship with her daughter, and they depended on each other for emotional and financial support."
Involuntary manslaughter is a fourth-degree felony in New Mexico. If convicted, each count carries a maximum sentence of 18 months in jail and up to $5,000 in fines.
However, one of the charges Baldwin and Gutierrez-Reed face is involuntary manslaughter in the commission of a lawful act. A firearm enhancement on the charge makes it more severe, with a mandatory penalty of five years in prison.
Newsweek reached out to Alec Baldwin for additional comment.