Anne Hathaway has weighed in on the possible overturning of Roe v. Wade, linking the abortion legislation to the baby formula shortage affecting the U.S.
The Supreme Court ruling in Dobbs v. Jackson Women's Health Organization is expected this month. The case that could overturn the court's landmark 1973 ruling in Roe, which legalized abortion nationwide, involves a dispute over a Mississippi law that would ban most abortions after the 15th week of pregnancy.
Abortion rights activists have been bracing for Roe's fall after a leaked draft opinion published by Politico in May showed a conservative majority of justices appeared ready to use the case to undo almost five decades of precedent.
Oscar-winning Les Misérables star Hathaway has added her name to the list of celebrities supporting abortion rights, stating that the prospect of the landmark ruling being overturned makes her "angry."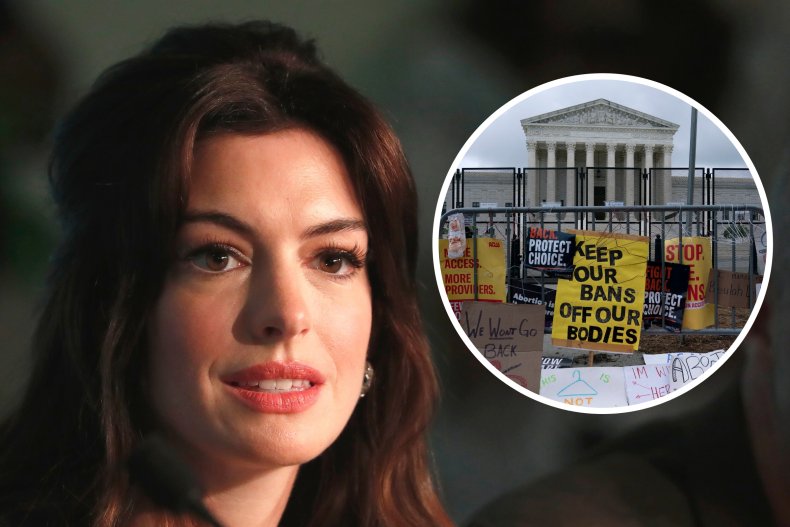 In an Interview magazine article, where several celebrities posed questions for the actor, Hathaway's Princess Diaries co-star Julie Andrews enquired: "I have never seen you angry. What really ticks you off?"
Hathaway answered that "what makes me really angry is that I can look at a newspaper and on the front page, see that there are plans in place to overturn Roe v. Wade next to an article about how there's a baby formula shortage, which has reduced the availability of baby formula by 43 percent.
"And what makes me angry is the people that are cheering for the overturning of Roe v. Wade, will not have a conversation about that point in the future when those two stories intersect.
"And the people who have been working so hard to overturn Roe v. Wade have done so without making any effort at creating a more fair, just, and equitable society, and affordable, by the way, in which to have children. I'm not someone who likes shaming people, but like I said, I'm angry."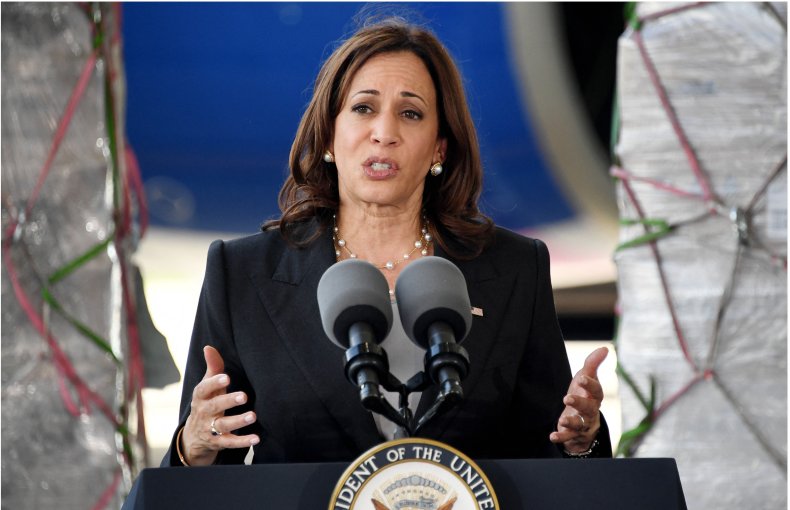 Abbott Nutrition closed down its production plant in Sturgis, Michigan, in February, following a recall of some baby formula products. The products were recalled in response to concerns of possible bacterial infections in babies.
The closure of the plant in February resulted in a nationwide baby formula shortage, with some parents searching for hours to purchase formula, while others faced an array of price hikes. Some babies were also hospitalized after parents attempted to create homemade formula amid the shortage.
In response to the baby formula shortage, President Joe Biden previously invoked the Defense Production Act, which sought "to ensure that there is enough safe infant formula in the country and available for families that need it," the White House said.
Shortly after the plant was reopened this month, the supply issue was exacerbated when the facility was closed down once again, due to flooding caused by stormy weather.
Regarding abortion rights, Vice President Kamala Harris recently hosted a roundtable with experts to discuss the implications of the court possibly striking down Roe.
Ahead of the discussion, which took place earlier this month, Harris warned that the court's decision in the case could lead to other rights being challenged.
"I do believe that overturning Roe could clear the way for challenges to other fundamental rights, including the right to use contraception and—and same-sex marriage," she told reporters.
"And I think it's a very important point to make that many of the states that have passed trigger ban laws are also the states that are passing laws to restrict trans rights, gay rights, and the freedom to vote."