The Seven Shocking Facts You Never Knew About Barbie
Since her debut in 1959, Barbara Millicent Roberts has courted controversy. Created by a forward-thinking businesswoman Ruth Handler, Barbie's full-figure and impressive resume made her a different kind of doll for changing times—something that mothers and even Mattel executives struggled to appreciate.
The co-founder of Mattel Inc, in her autobiography Handler said that Barbie was designed to show "a little girl could be anything she wanted to be." However, over the years Barbie has become synonymous with materialism and unrealistic beauty standards.
With #BarbieCore the current height of fashion and Greta Gerwig's "feminist" take on the icon (starring Margot Robbie as the titular character) set for release next year, here are seven facts you may not know about the world's best-selling doll.
1. Barbie Almost Never Even Existed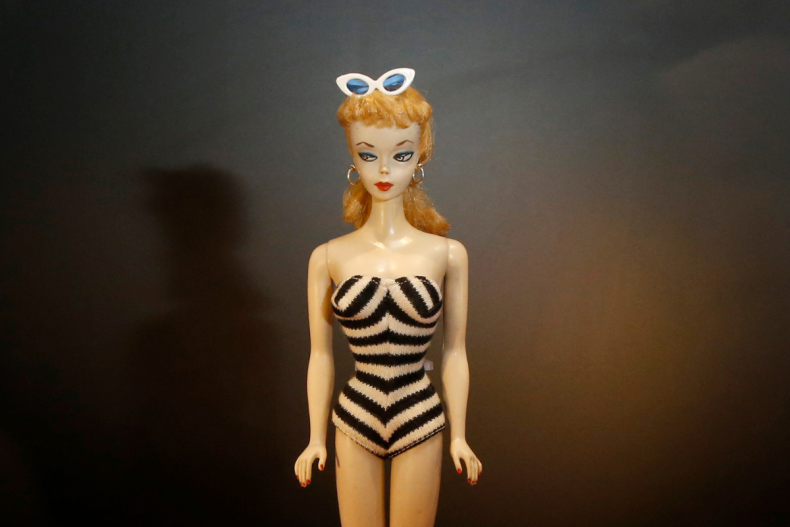 With a doll sold every three seconds across the globe, it's hard to believe that no one wanted to bet on Barbie. Nevertheless, when Handler presented the idea to her husband and colleagues at Mattel in the late 50s, not one of them saw the doll's potential.
After watching her daughter play with paper dolls, dressing them up, and role-playing a range of careers, Handler saw a gap in the market for a toy resembling an adult woman. At the time, dolls were modeled on babies, with the assumption that all little girls wanted to be mothers when they grew up. Times were changing and Handler knew that girls had other ambitions.
"My whole philosophy of Barbie was that through the doll, the little girl could be anything she wanted to be," Handler wrote in her 1994 biography. "Barbie always represented the fact that a woman has choices."
Although she and her husband had co-founded Mattel in 1945, all of the executives were men, and they failed to see the appeal of a doll that represented this modern woman. Advertising agencies were also reluctant to give Barbie a chance, as were buyers when the doll debuted at the New York International Toy Fair in 1959.
Antiques Appraiser Lori Verderame is an expert on Barbie. She told Newsweek that what made Barbie was an unattractive prospect for buyers is exactly what made her appealing to consumers.
"Barbie was a different type of doll and such a doll was untested in the market," she said.
"Barbie highlighted teen issues, an interest in contemporary clothing, young adult issues, how teens were considering adulthood and thinking about the future."
2. Barbie Was The First Ever Toy To Be Advertised To Children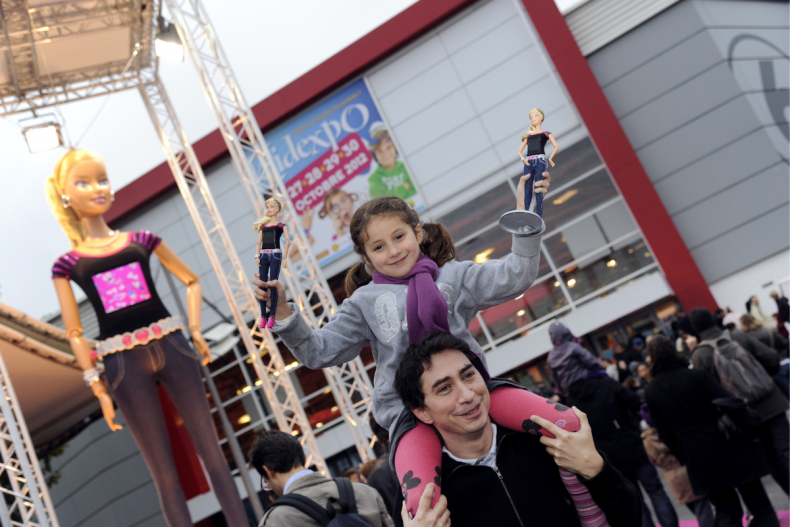 Along with inventing the bestselling doll of all time, Handler also popularized two marketing strategies still used today. After Barbie bombed at the toy fair, Handler decided to market directly to consumers, in this case, children.
Mattel had begun sponsoring the Mickey Mouse Club in 1955, allowing them to broadcast toy commercials to viewers. In the past, commercials had been targeted at parents, who chose toys for their kids. Barbie's ad campaign bypassed mom and dad and instead convinced girls that Barbie was the doll for them, but it didn't stop there—Handler convinced Mattel to sell their dolls at a loss.
She predicted that Barbie would sell more at a low price, giving Mattel an opportunity to capture the market. She intended for profits to come from Barbie's clothing and accessories, and was one of the first to pioneer this now-routine business model.
"Barbie did show similarities to major female figures of the early 1960s, like the haircut of First Lady Jackie Kennedy or the celebrity of Marilyn Monroe, but Barbie was not following the pack," said Verderame. "She was a leader and young girls and teens were attracted to this new doll concept."
3. Barbie Has X-Rated Origins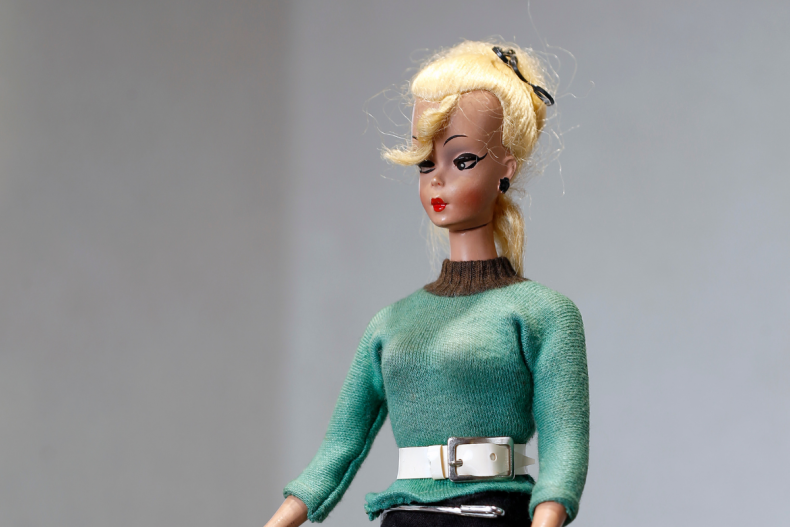 Before she won the heart of little girls across the nation, Barbie—or Lilli as she was known back then—had a very different fanbase.
Created in 1952, Bild Lilli was a curvaceous German novelty doll targeted at men. A high-class call girl from the comic strip Bild-Zeitung, Lilli's likeness was found in bars and tobacco shops rather than toy stores. Although a popular gag gift for men, the 11-inch plastic doll's impressive wardrobe meant she was in demand amongst young girls too. Handler spotted Lilli while on a family vacation to Switzerland and knew the doll was the missing link she'd been searching for.
After bringing Lilli back from vacation, Mattel's design team used the doll as a template for Barbie, softening her features and toning down her over-the-top proportions. Nevertheless, Lilli's basic look and signature side-eye remained. Rolf Hausser, whose business produced the Lilli doll, said he was "outraged" when he saw Barbie for the first time in 1963. Hausser's company tried to sue Mattel in 2001, but as he'd sold the copyright and patents to the manufacturer in 1964 after an earlier suit, the case was dismissed.
Although Lilli may not have reached the same heights as her American cousin, Verderame said her value is "skyrocketing" amongst collectors.
4. Barbie's Clothes Are Probably More Expensive Than Yours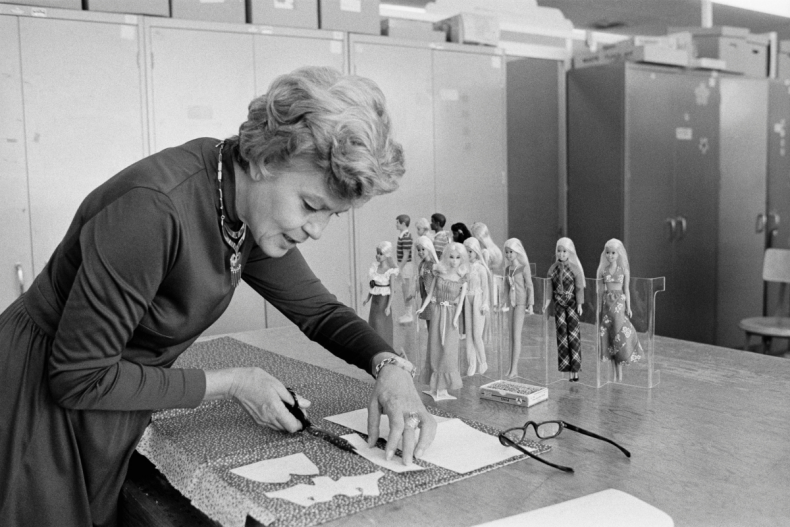 According to Verderame, you can identify the most valuable Barbies by their clothes. The original Barbie in her iconic black and white striped bathing suit is highly sought after, as is bubble cut hair Barbie (1961), Barbie's English cousin Francie Fairchild (1966), Gala Abend Barbie—which was sold on the Japanese market in the mid-60s—and Midnight in Red Barbie (1965).
Over the years, Barbie has been a muse for many designers. The De Beers 40th anniversary doll donned a belt with 160 diamonds and matching white gold jewelry, and is currently worth $85,000. While jewelry designer Stefano Canturi's version has a necklace featuring a 1-carat Australian pink diamond and 3-carat white diamonds, which sold at Christies for $302,000 in 2010.
Still, Verderame said condition is the most important factor when it comes to collecting.
"Barbie collectors are picky," she said. "[Look out for] original pearl stud earrings in older Barbies, any of Barbie's original accessories like dreamhouses, clothing, shoes, sunglasses, vinyl carrying cases, etc."
5. Ken Was Barbie's Sibling Before Being Her Love Interest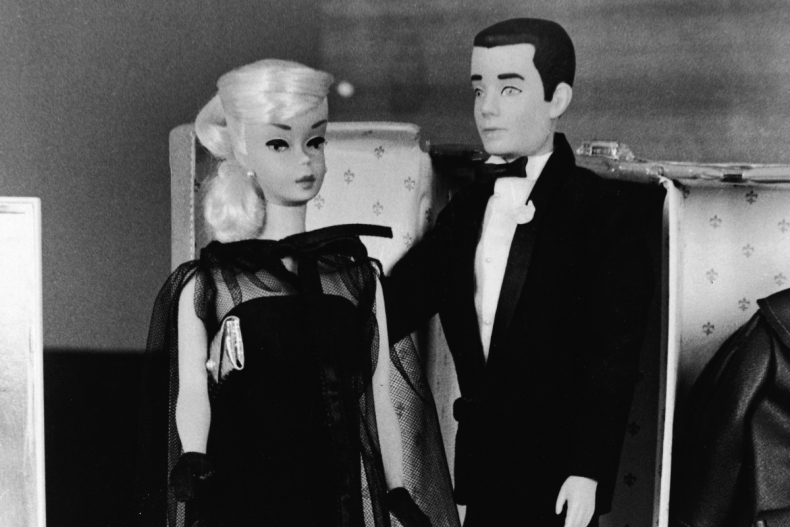 Barbie was named for the Handler's daughter, Barbara. When Mattel gave in to customer demand and made Barbie a boyfriend in 1961, they named him after their son, Ken. The fictional couple broke up in 2004 after 43 years together, but reunited in 2011. During their split, Barbie dated an Australian surfer named Blaine, but a tweet of Barbie wearing a "love wins" t-shirt in 2017 led to speculation that Barbie might have a girlfriend.
6. Barbie Gives Terrible Health Advice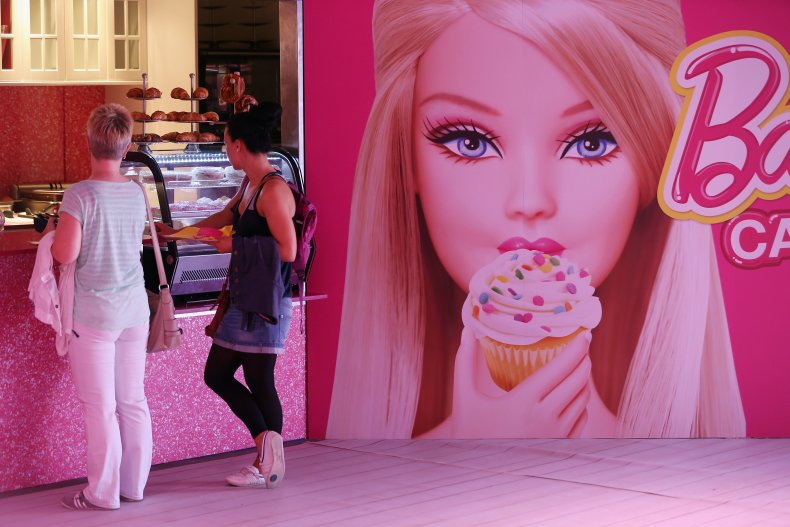 Although Barbie opened little girls' eyes to new possibilities, she also perpetuated beauty standards. It's not news that Barbie's proportions are unrealistic, but just how unrealistic is still a shock. According to the Slumber Party Barbie pack, released in 1965, Barbie only weighs 110lbs. Unsurprising, since the doll came with a diet book reading "Don't eat."
In 2013, mental health and addiction support finder Rehabs.com explored what Barbie's proportions would look like on a real woman. As well as having a head two inches larger than the average woman's, a human Barbie's neck would be twice as long and too narrow to support her head. Her tiny wrists and ankles would be so thin, she'd have to walk on all fours, while her tiny waist would make it impossible to hold all of her organs.
Barbie and her friends had a makeover in 2016, when Mattel released its Fashionistas line in response to changing societal norms and declining sales. This has since been followed by a gender-neutral doll line in 2019 and a more inclusive range in 2020 featuring a range of disabilities. Although a step in the right direction, many body positivity activists still feel there is more to be done.
7. Barbie Wants To Be President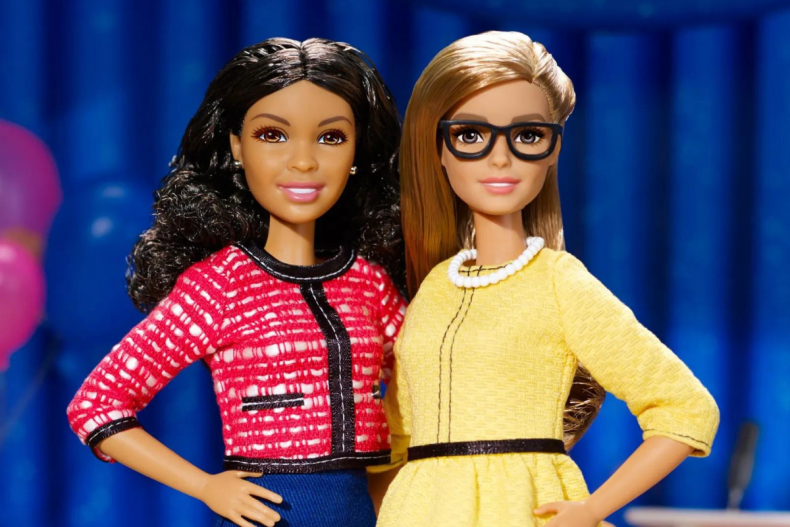 We're still waiting on a female president in the real world, but Barbie and friends have had their sights on the White House since the 1990s. Mattel has released a Barbie for President doll for almost every election since 1992, with 2016's version having a female vice president as well.
Why is Barbie still so influential in 2022? Verderame believes it's Mattel's ability to (mostly) stay up to date with evolving social norms.
"Barbie adapted to the cultural and social changes of the decades from the 1960s to the early 2000s," she said. "Barbie had various careers and embraced new technology.
"Mattel has done an excellent job of allowing Barbie to change with the times."