The Top 11 True Crime Podcasts Streaming Now
True crime stories have fascinated people for as long as there have been stories. (After all, The Epic of Gilgamesh, Beowulf and even the earliest religious texts are all full of an assortment of violent crimes that may or may not have happened.) The popularity of such tales led to the creation of its own genre, which obviously translated perfectly into the podcast format.
Here are the current top 11 podcasts as ranked by Apple's iTunes Podcasts media app. Apple notoriously does not reveal how they rank such things, but it's believed to be based mostly on popularity. All of these below are ongoing podcasts with high review among listeners, who tune in to them regularly to hear stories that seem almost too unsettling or unbelievable to be true. However, they all narrate true crimes, both solved and unsolved.
1. The Apology Line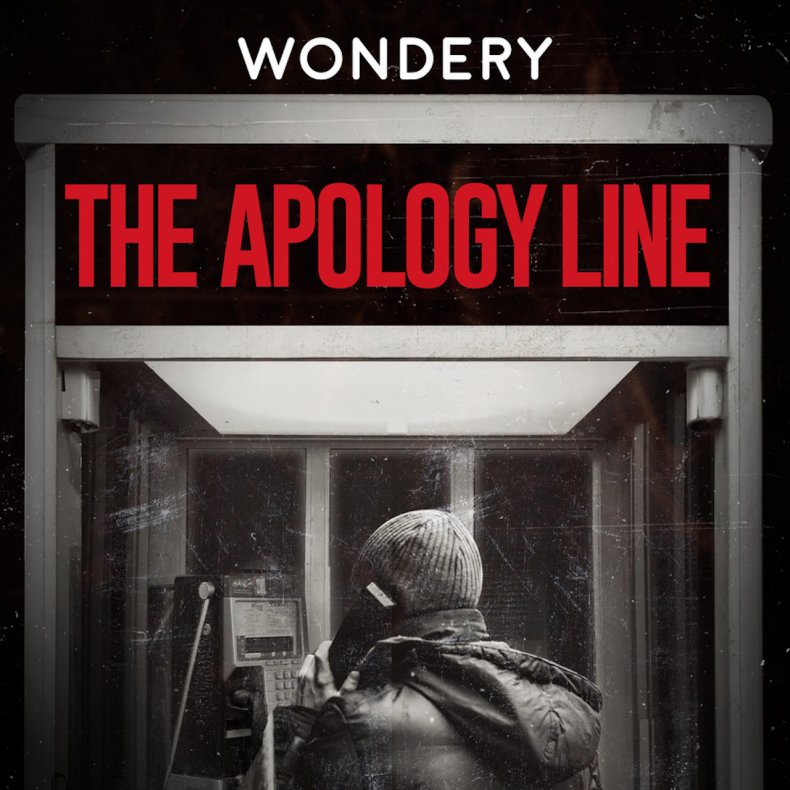 The current top-rated podcast on Apple is The Apology Line from Wondery. It's about the real-life Manhattan phone number people could call to leave an apology. The person on the other line, one "Mr Apology," listened to thousands of callers, from the regretful (cheating on their significant others) to the illegal (stealing, dealing drugs, and even murder). The compelling show details how Mr. Apology eventually felt compelled to do something about the more disturbing confessions he heard. This podcast debuted earlier this month, so you've only missed a few episodes at this point. The host, Melissa Bridge, knew the actual Mr. Apology, so a layer of the personal is added. One listener review enthusiastically reads, "Everything about this podcast—the story, pacing, narration, sound design—is perfect. My imagination was pulled down into the world it spins in the first 5 minutes."
2. Crime Junkie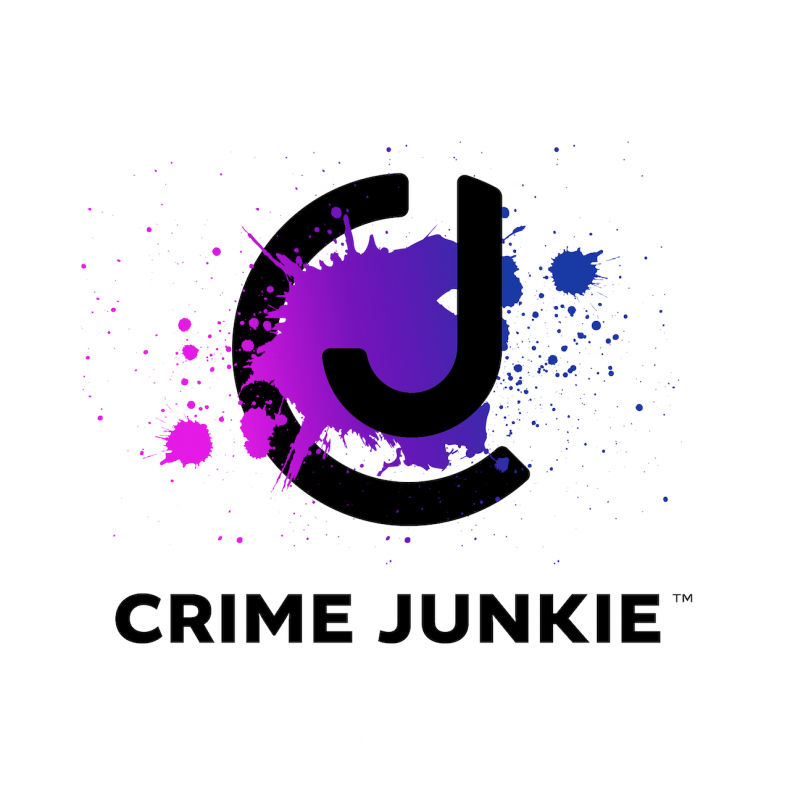 From the podcast network audiochuck comes this immensely popular program, which rolls out shows involving different cases and themes. Its latest offering is Dark Arenas—a show about people who have dangerous or disturbing jobs. Some of the people covered work tracking international fugitives or child abductors, while others excavate human remains from mass graves. Proceeds from Crime Junkie goes to organizations that track criminals, in addition to providing financial support and resources to victims of crimes and their families. Ashley Flowers and Brit Prawat host the show, which has churned out more than 150 episodes since its start in 2017. "I became addicted to Crime Junkie two months ago," one reviewer wrote under the caption of "first podcast." They continued, "I can honestly say I haven't listen to any music in my car ever since!"
3. Dateline NBC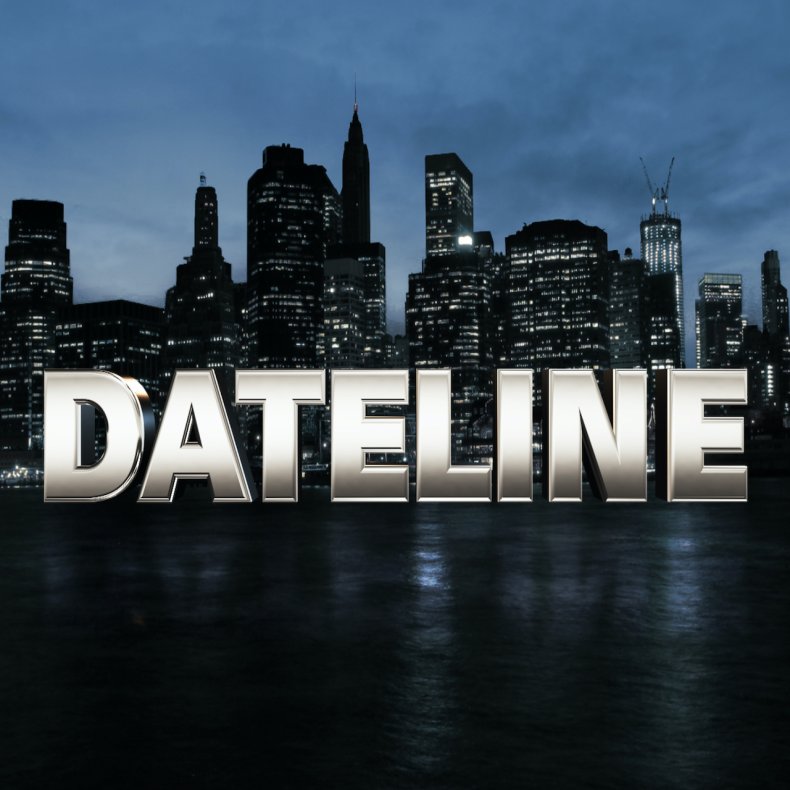 Dateline has long been one of television's most popular sources of true crime coverage, and their podcast continues that tradition. Listeners can enjoy audio-only versions of classic episodes, as well as all-new shows. Like the NBC television version, the podcast is hosted by award-winning journalist Lester Holt. As one review captioned "Never disappoints" perfectly summarized, the show works thanks to a "tried and true formula."
4. My Favorite Murder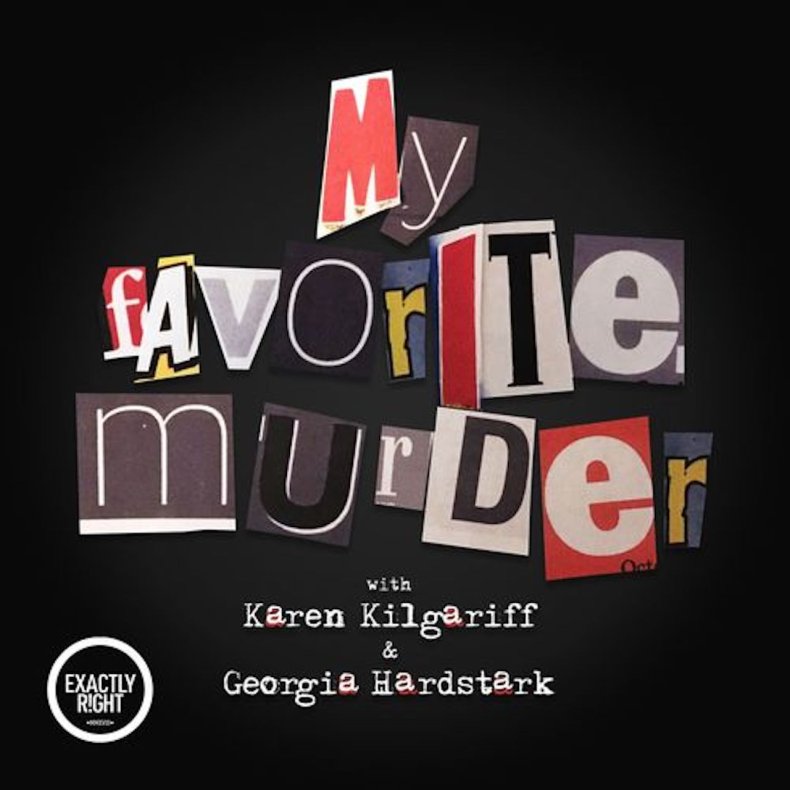 Hosts Karen Kilgariff and Georgia Hardstark recount some of their favorite stories of murder- or crime-related historical events on this popular podcast. While one of the hosts spins the tale, the other reacts with typically funny comments about the grisly or unseemly details. (They rotate between who's telling and who's reacting.) Adding to the humor are guests, who have included Conan O'Brien and Patton Oswalt. As one reviewer wrote, "Probably the best rapport between two podcasting hosts out there. Natural, warm and a delight to listen to."
5. Unraveled: Long Island Serial Killer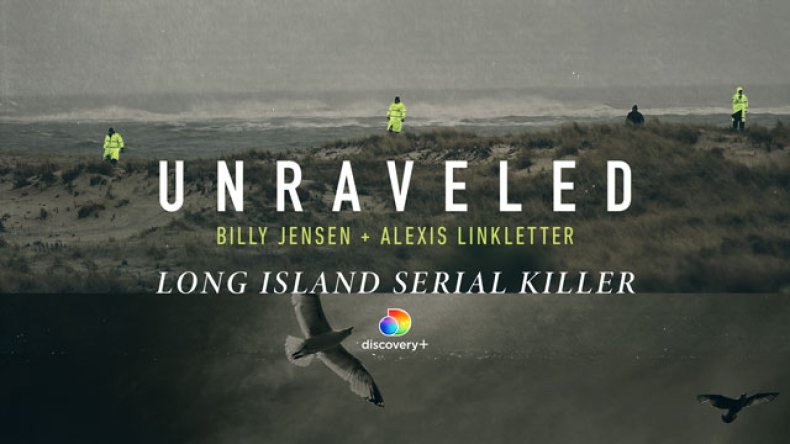 Co-hosts Alexis Linkletter and Billy Kenson pour over the facts and rumors about one of the country's biggest murder mysteries, which involves a killer believed to have committed between 10 and 16 murders over the course of approximately 20 years. They manage to dig through the many layers of the unsolved case, including allegations of police corruption and cover-ups. Listen as one of Linkletter's childhood friends reveals key evidence that could resolve the 10-year-old case. This show just debuted this week, but fan reaction is already ecstatic enough to place it in the top 10 of Apple's rankings.
6. Power: The Maxwells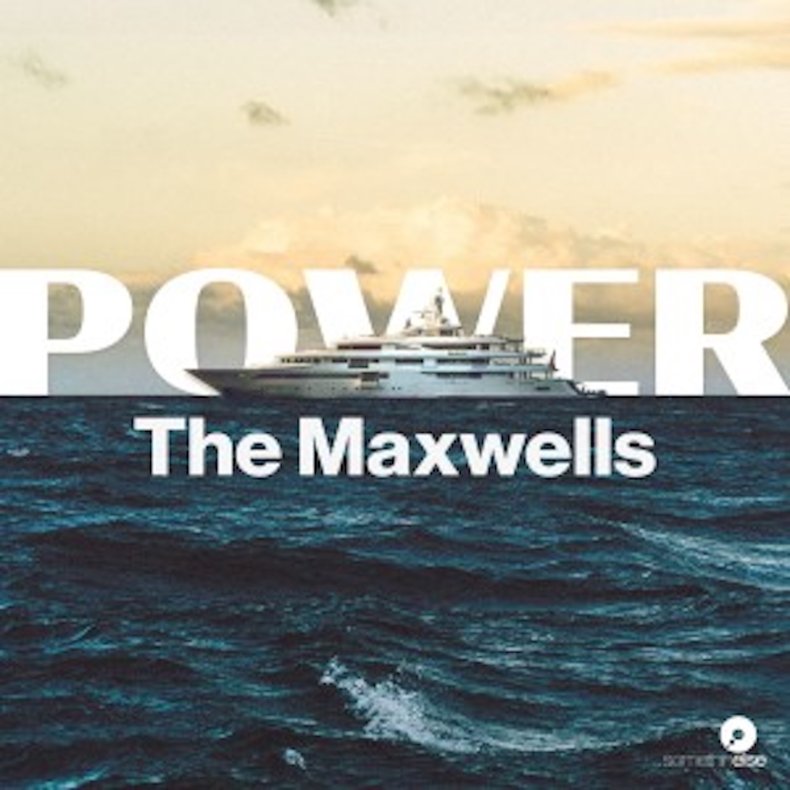 Can't get enough of learning about the sickening, depraved crimes of Jeffrey Epstein? Well, the child sex predator may be dead now, but the long backstory of his former girlfriend and alleged accomplice Ghislaine Maxwell is just starting to unfurl. This podcast goes far back into her complicated life, including sordid stories about her powerful father and his untimely demise. The word "fascinating" is frequently used in reviews to describe the show.
7. Tenfold More Wicked
In a review on Podcast Review, a Los Angeles Review of Books website, writer Claudia McCarron described this podcast as such: "In its commitment to classic storytelling techniques like an action-driven plot, rising tension, and thematic character development, Tenfold More Wicked creates a puzzle that is just as thrilling as any sensationalist documentary, and just as thought-provoking as the best true-crime podcasts." Season two just began with the story of Dr. Robert Knox, an anatomist who became involved in a notorious plot involving poor immigrants who provided him with cadavers of murdered people for dissection.
8. Anatomy of Murder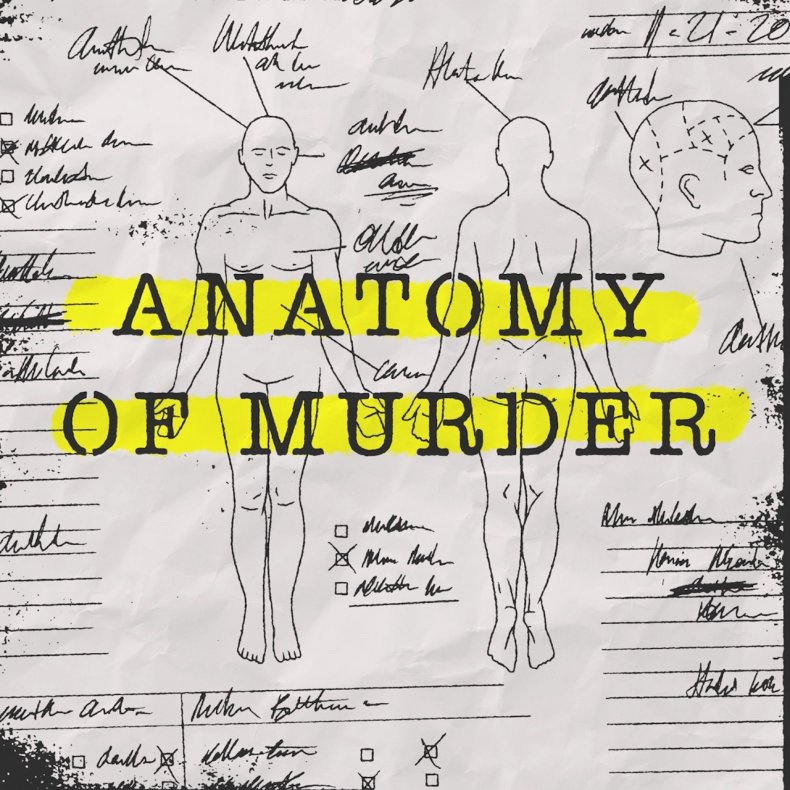 Former New York City homicide prosecutor and host of Investigation Discovery's True Conviction Anna-Sigga Nicolazzi heads up this show with Scott Weinberger, a former deputy sheriff. Together, they give a behind-the-scenes look into homicide cases with commentary from victims' family members, prosecutors and police officers who were involved in the investigations.
9. True Crime Obsessed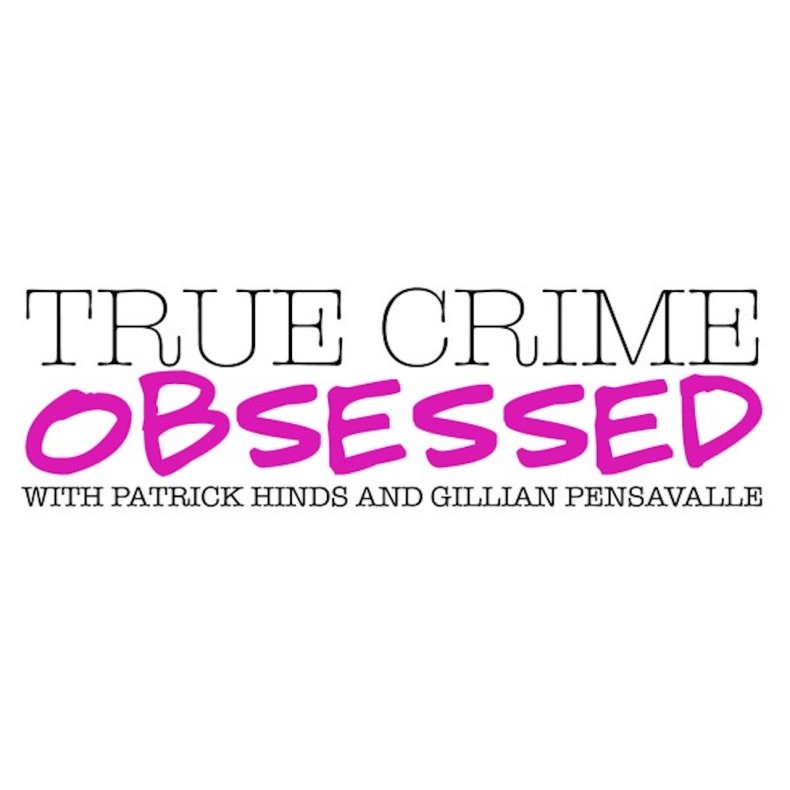 Chrissy Teigen gave this podcast a boost by mentioning it as one of her favorite listens, and non-famous fans are equally enthralled by hilarious hosts Gillian Pensavalle and Patrick Hinds. The show also offers a unique blend of little-known crimes with retellings and reflections on famous cases like the Son of Sam, Charles Manson's female followers and D.B. Cooper. As one typical review reads, "I have been bingeing this podcast in its entirety, with that being said my co-workers and my children think I have lost my mind because I'm constantly giggling and laughing at Gillian and Patrick! This podcast makes my day!!"
10. Something Was Wrong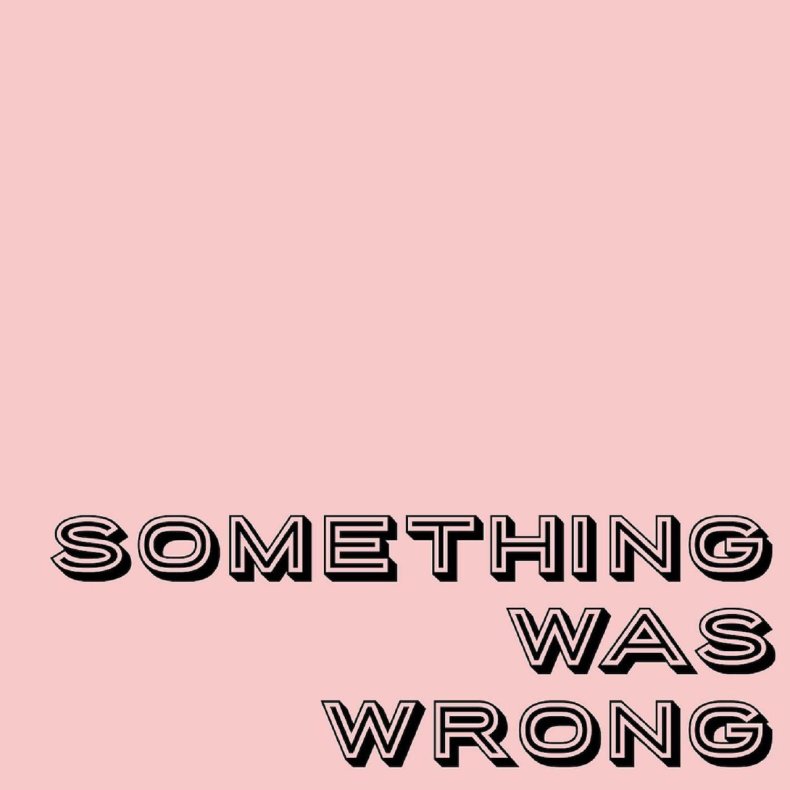 A winner of the Iris Award—an honor given to broadcast programs that are deemed noteworthy and exceptional—this podcast deals with the trauma and recovery of abusive relationships. Tiffany Reese writes, hosts, and produces. "I hate to hear these heart-breaking stories, but I'm grateful for the information shared in the stories as it may help others," wrote one listener.
11. This Is Actually Happening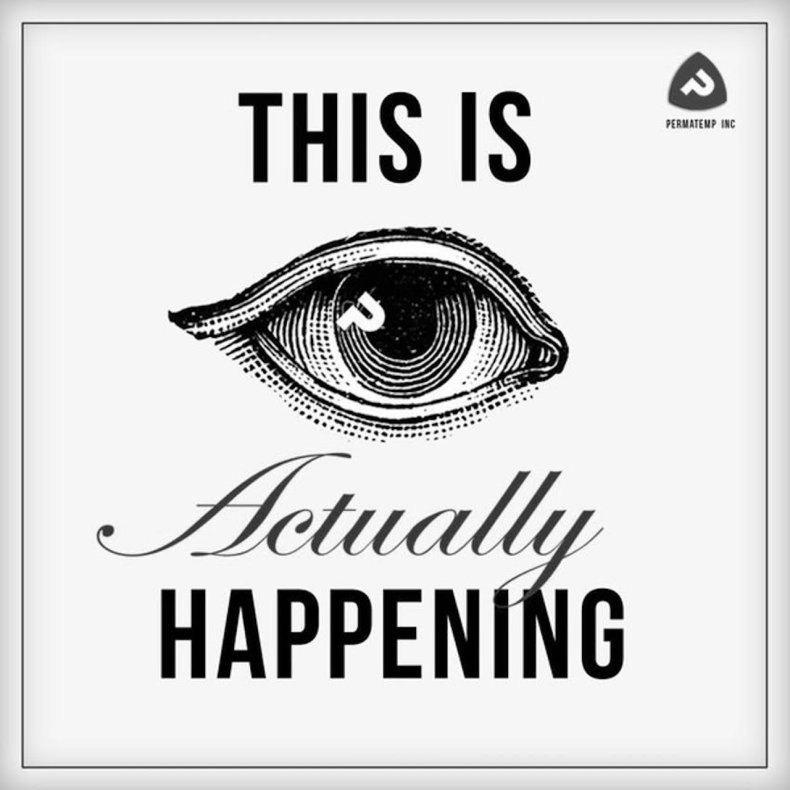 Another stellar podcast from Wondery, this program details some extremely unusual cases, such as a person who is unexpectedly hunted by the Japanese mafia and the account of someone who grew up in a cult. Not all the episodes center on true crime, such as ones on baby diaper fetishes and a person out at sea on a sinking ship, but there is enough tense pacing and shocking twists to keep fans of the genre tuning in for more. One listener described it as such: "Real people telling their real stories and it's honestly profound."