The Best and Worst Talk Shows in TV History
The first episode of
The Joe Franklin Show
was filmed in a dingy New York City basement in 1961. The series, which remained on the air until 1993, is among the first (and longest-running) talk shows in the U.S. While it never achieved national syndication, the show is nonetheless
a cultural institution
.
From news and political commentary to gossip and tabloid fodder, talk shows like Joe Franklin's have entertained viewers for decades. The variety of styles and formatting is endless: There are late-night talk shows with funny opening monologues, morning programs with goofy stunts, cable news shows with heated political debates, and daytime talk shows featuring sensational family dramas.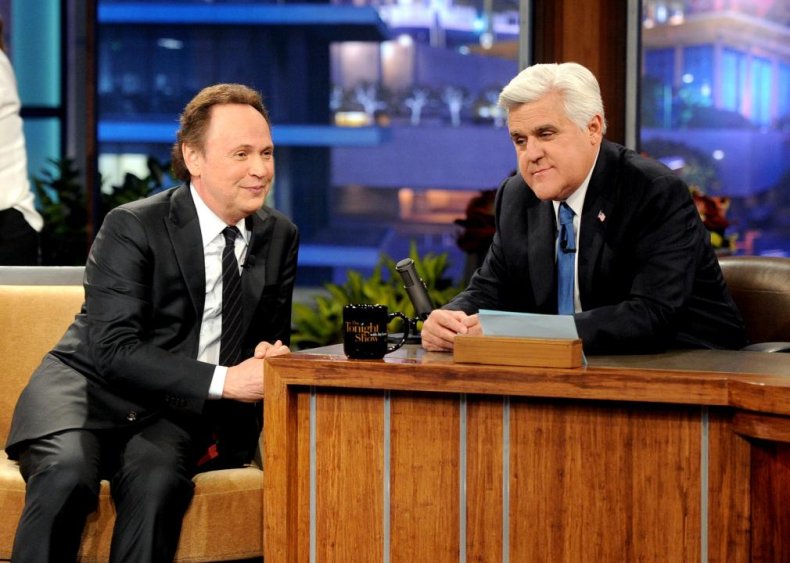 Stacker would like to tip its hat to the best—and the worst—talk shows throughout history. To come up with the list, we analyze IMDb data, using its rankings to order shows. Included are English-language programs released in the U.S.; anything before 1990 required a minimum of 250 votes for consideration, whereas shows after 1990 needed a minimum of 2,500 votes.
Keep reading to see the rankings, beginning with the lowest-ranked programs and moving up to those with the highest ratings.
You may also like: Best TV shows that were canceled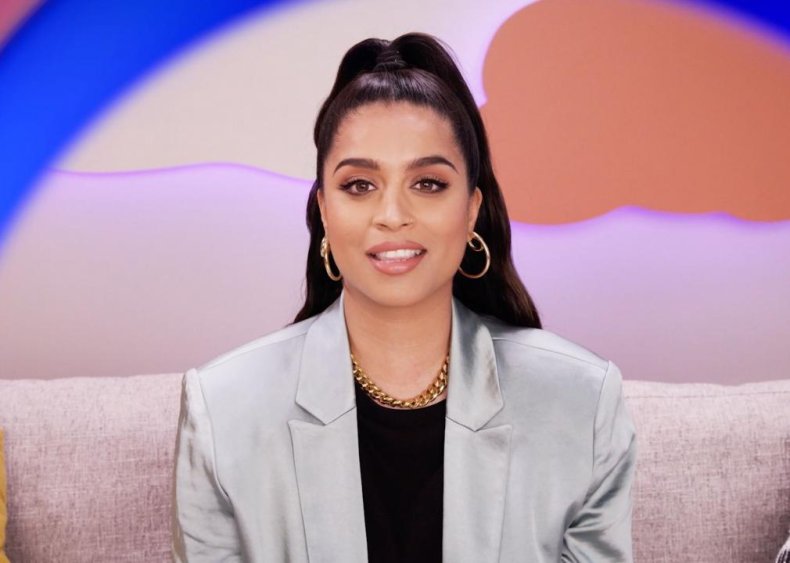 70. 'A Little Late with Lilly Singh'
- IMDb user rating: 1.5
- Years on the air: (2019–present)
Former YouTuber Lilly Singh became the first Indian and South Asian woman to host a late-night talk show when A Little Late with Lilly Singh made its debut in 2019. Her show, which took over the Last Call with Carson Daly timeslot, touches on subjects from dating and sexuality (Singh is bisexual) to race while avoiding politics altogether. The series won high ratings initially but more recently has come under fire for being culturally appropriative and making culturally insensitive jokes.
69. 'The 700 Club'
- IMDb user rating: 2.0
- Years on the air: (1966–present)
Airing on the Christian Broadcasting Network every weekday for nearly 40 years, the conservative religious talk show is one of the longest-running television programs in history. It stars evangelical host Pat Robertson, a former Southern Baptist minister and 1988 presidential candidate, who leads emotional episodes filled with gospel music, sermons, group prayers, and interview segments. When Robertson suffered a stroke in 2018, it was just 10 days before he returned to his show.
68. 'The View'
- IMDb user rating: 2.6
- Years on the air: (1997–present)
Conceived by legendary broadcast journalist Barbara Walters, The View is a daytime talk show featuring a panel of women of varying ages, backgrounds, and political orientations debating the day's most topical issues. The original hosting panel included Meredith Vieira, Star Jones, Debbie Matenopoulos, and Joy Behar.
67. 'The Factor'
- IMDb user rating: 3.5
- Years on the air: (1996–2017)
Conservative commentator and network star Bill O'Reilly hosted this talk show on Fox for more than two decades, discussing current events and civic issues with guests of all political leanings. The series was canceled in 2017 when advertisers pulled funding amid a New York Times story revealing several sexual harassment settlements by O'Reilly and Fox. Today, the pundit is a prolific writer of books and hosts No Spin News.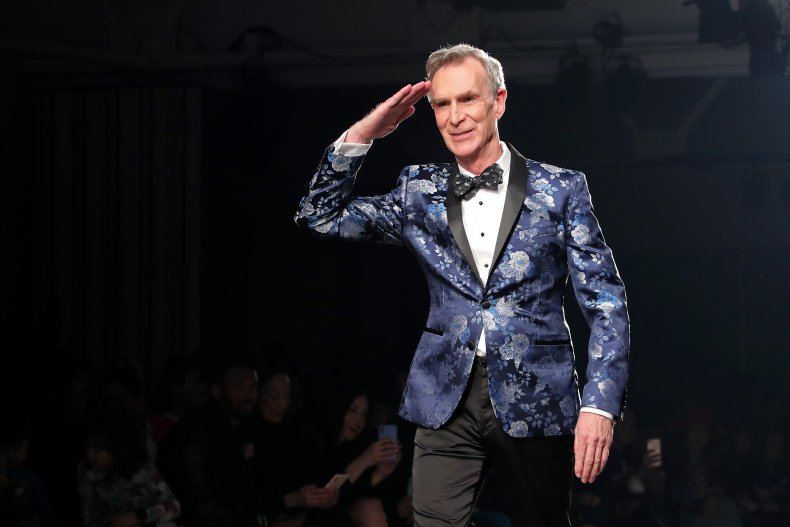 66. 'Bill Nye Saves the World'
- IMDb user rating: 3.6
- Years on the air: (2017–2018)
Bill Nye Saves the World was a Netflix-produced talk show featuring mechanical engineer and science educator Bill Nye (formerly of PBS' Bill Nye The Science Guy). Nye asks his guests probing questions about science and participates in lab experiments. Fans say the show "inspires awe in its viewers as opposed to lecturing them;" critics accuse it of being cheesy.
65. 'The Jerry Springer Show'
- IMDb user rating: 3.7
- Years on the air: (1991–present)
The Jerry Springer Show, which peddled in moral panic, controversy, and on-screen fighting, quietly ended in 2018 with more than 4,000 episodes under its belt. Initially, the talk show focused on real—albeit sensational—individuals and cases. As time wore on, the show began inventing its drama instead, much to the chagrin of the audience. While there was a section of viewers who loved the outlandishness of the series, critics almost unanimously agree that it ranks among the worst TV shows of all time.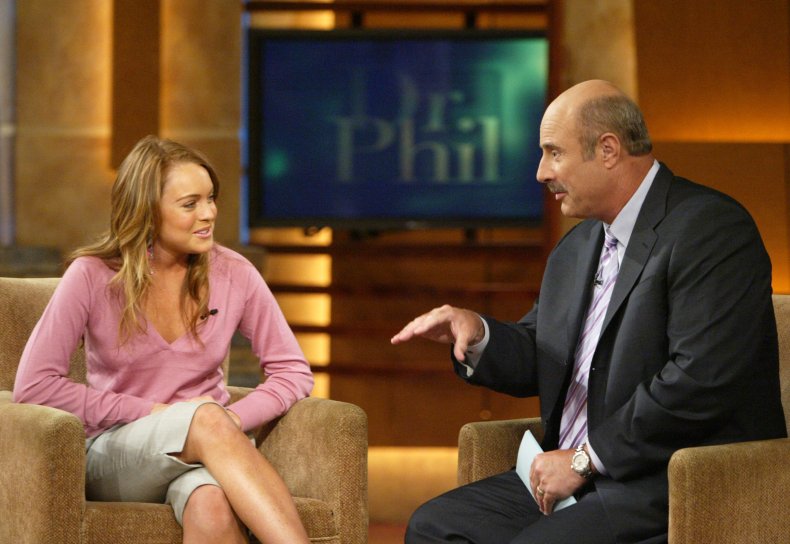 64. 'Dr. Phil'
- IMDb user rating: 4.1
- Years on the air: (2002–present)
Once a recurring consultant on The Oprah Winfrey Show, Phil McGraw launched his own program in 2002. On Dr. Phil, McGraw offers his advice on marriage, finance, weight loss, parenting, and various mental health topics. Over the years, the tabloid talk show has grown increasingly sensational. Memorable guests have included a mother-daughter sugar baby team, a woman who thought she was pregnant with baby Jesus, and the internet-famous "Cash me outside" girl, who now goes by the rap name Bhad Bhabie. Viewers may be surprised to learn that McGraw's psychology license has expired and he has never been licensed to practice psychology in California where his studio is.
63. 'Good Morning America'
- IMDb user rating: 4.6
- Years on the air: (1975–present)
Ever since its debut in the mid-'70s, ABC's Good Morning America has vied with NBC's Today to take over as the top morning news show. The show, currently hosted by Robin Roberts, George Stephanopoulos, and Michael Strahan, has nudged its rival into second place several times over the years, particularly after Diane Sawyer came on board in 1999. Part of GMA's schtick has been airing from unique locations, such as the White House, the Pentagon, the Vatican, and the Tower of London. Good Morning America was the first of its kind to host a live program from a wartime aircraft carrier.
62. Live with Kelly and Ryan
- IMDb user rating: 4.6
- Years on the air: (1988–present)
When Live with Kelly and Ryan debuted in 1988, it was hosted by an entirely different team—Regis Philbin and Kathie Lee Gifford. Kelly Ripa didn't replace Gifford for almost two decades, and Ryan Seacrest didn't join Ripa until over a decade after that. Today, the duo's genuine chemistry carries the Emmy-winning midmorning talk show, while the pair interviews celebrities and plays games with the audience some 250 mornings each year.
61. 'Today'
- IMDb user rating: 4.7
- Years on the air: (1952–present)
Today is a four-hour morning news program that precedes Good Morning America by about 20 years. The first two hours of the show, currently co-anchored by Savannah Guthrie and Hoda Kotb, are dedicated to news summaries and weather reports. The next two hours are essentially their own shows with different hosts under the same umbrella. In 2017, co-anchor Matt Lauer was fired after allegations of sexual impropriety in the workplace surfaced. Eleven months later, Megyn Kelly's third-hour show was canceled after remarks she made condoning blackface.
You may also like: 50 Best 30-Minute Shows You Can Watch Right Now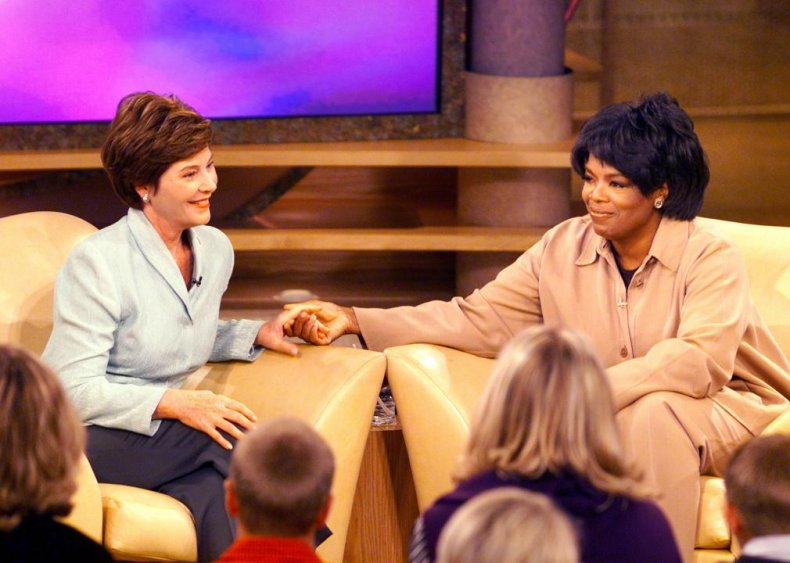 60. 'The Oprah Winfrey Show'
- IMDb user rating: 5.1
- Years on the air: (1986–2011)
Oprah Winfrey, born to an impoverished teenage mom in Mississippi, began her career as a local TV news anchor in Nashville, Tennessee, and Baltimore, Maryland, before helming a morning talk show in Chicago. Today, she is worth $3 billion and considered one of the most powerful people in the world. Her talk show aired for 25 years and focused on outreach and self-improvement with segments covering relationship advice and family therapy, educational segments, book clubs, interviews, and charity promotions.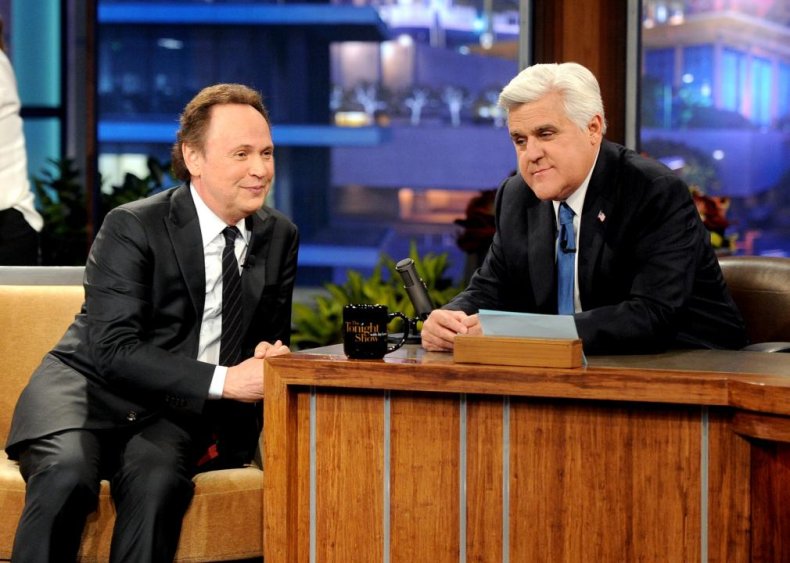 59. 'The Tonight Show with Jay Leno'
- IMDb user rating: 5.2
- Years on the air: (1992–2014)
The Tonight Show with Jay Leno aired on NBC for 22 years, save for a brief intermission in 2010 when the host stepped away to do his own show, which proved much less successful. Leno replaced long-time host Johnny Carson and spent most of his career competing against his NBC rival David Letterman in the same time slot. The late-night format included a funny opening monologue followed by guest interviews, comedy skits, and musical performances.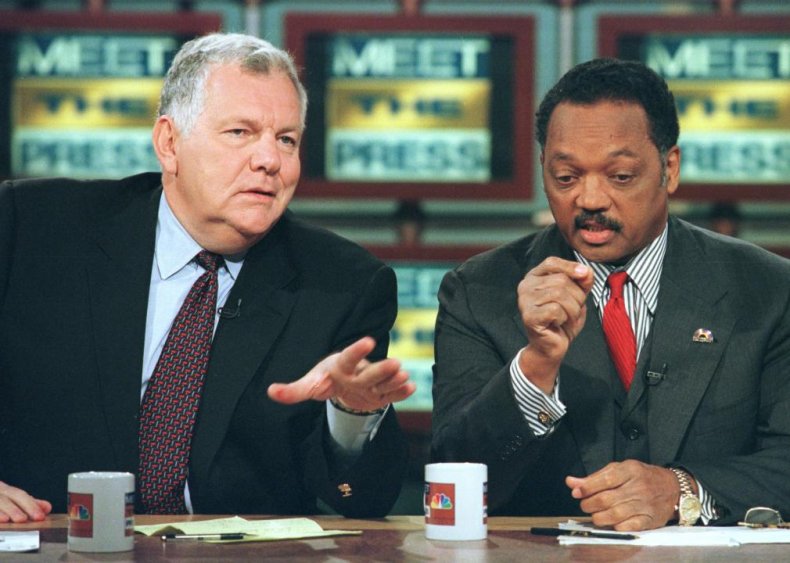 58. 'Meet the Press'
- IMDb user rating: 5.5
- Years on the air: (1947–present)
Meet The Press, NBC's morning news show, has been running since 1947, making it the longest-running show on network television. Currently hosted by political commentator Chuck Todd, the program bears little resemblance to its original 1940s iteration, though it still features news analysis and deep dives. Every U.S. president since John F. Kennedy has appeared on the show, along with infamous world leaders such as Fidel Castro.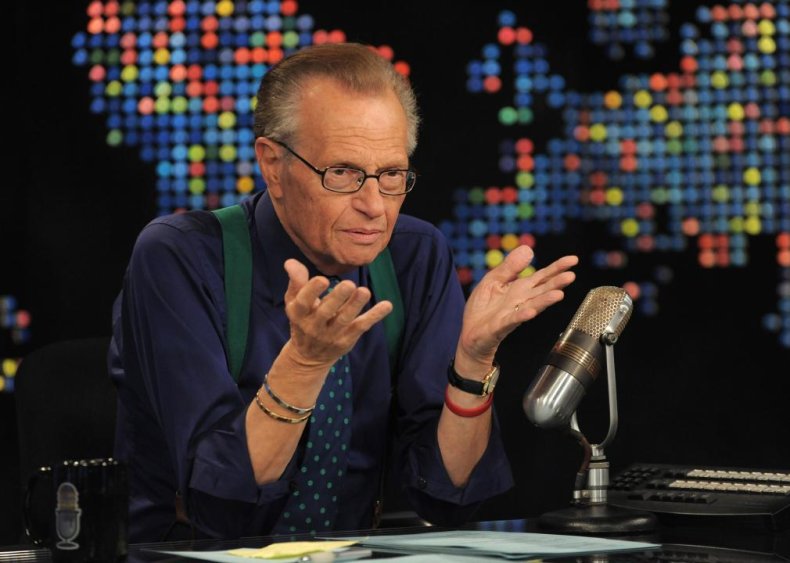 57. 'Larry King Live'
- IMDb user rating: 5.5
- Years on the air: (1985–2010)
Larry King Live was an evening news show that ran on CNN for 25 years, making it the network's longest-running program. More than 1 million viewers tuned in each night to watch the easygoing host interview politicians, celebrities, athletes, diplomats, and heads of state. The show's final episode, which garnered more than 2.24 million viewers, featured surprise appearances by former Presidents Barack Obama and Bill Clinton, Barbara Walters, Diane Sawyer, Katie Couric, and others.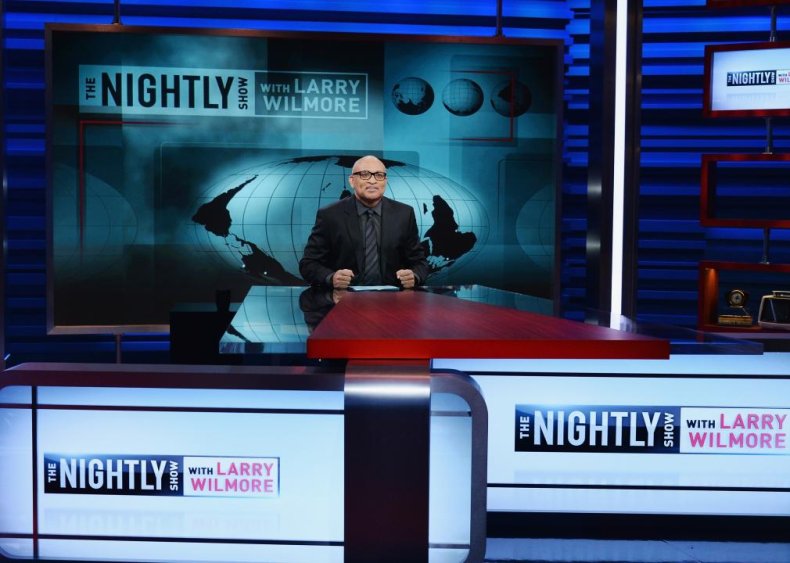 56. 'The Nightly Show with Larry Wilmore'
- IMDb user rating: 5.5
- Years on the air: (2015–2016)
This short-lived Comedy Central talk show was a spinoff of The Daily Show featuring Larry Wilmore, who had held a recurring role as that show's "Senior Black Correspondent." Wilmore's program started out strong, but ratings dropped sharply after Jon Stewart left The Daily Show. Recently, Wilmore has been active as a producer for ABC's Black-ish and a co-creator of HBO's Insecure.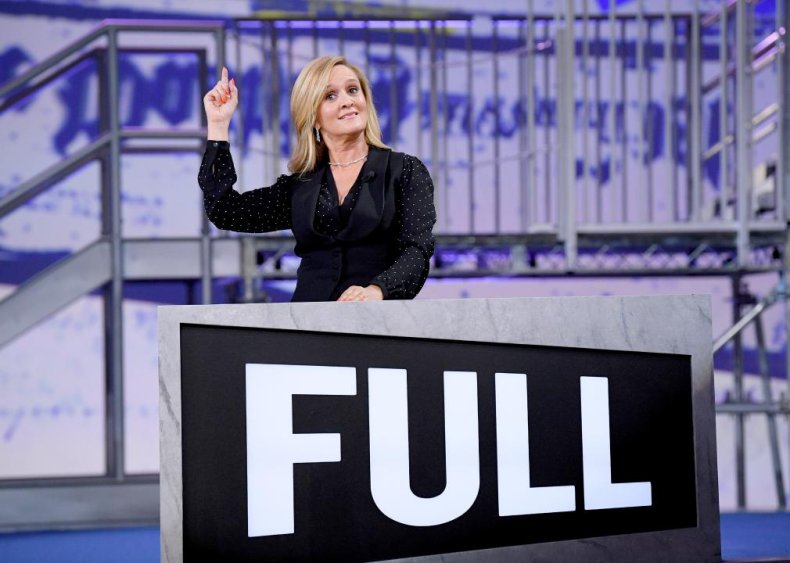 55. 'Full Frontal with Samantha Bee'
- IMDb user rating: 5.6
- Years on the air: (2016–present)
Full Frontal with Samantha Bee is a comedic news talk show on TBS that satirizes current events through a liberal and sometimes edgy lens. The late-night show has been nominated for dozens of awards and won an Emmy in 2017 for Outstanding Writing for a Variety Special. It has also been the subject of several controversies, including a time when advertisers pulled out after Bee called Ivanka Trump a four-letter word on air.
54. Tucker Carlson Tonight
- IMDb user rating: 5.9
- Years on the air: (2016–present)
Hosted by conservative political commentator Tucker Carlson, this Fox News talk show features a mashup of political analysis, current events, panels, guest interviews, and monologues. Carlson, who is also the co-founder of the right-leaning website "The Daily Caller," is hugely popular among fans, though he's also garnered criticism from others for presenting what his detractors call racists points of view.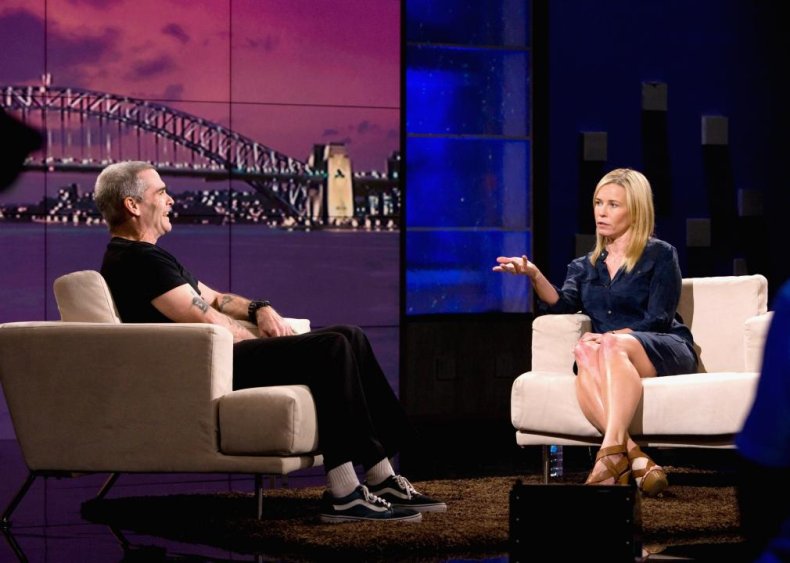 53. 'Chelsea Lately'
- IMDb user rating: 5.9
- Years on the air: (2007–2014)
Chelsea Lately was an adults-only, late-night comedy talk show on E! that featured celebrity interviews, gossip, roundtable discussions, and one-liners from her assistant Chuy Bravo (actor Jesus Melgoza). During the show's seven-year run, Handler was known for her bold attitude and willingness to ask highly personal questions, often giving her guests a hard time—like when she told Justin Bieber he smelled like Doritos.
52. 'The Late Late Show with James Corden'
- IMDb user rating: 6.1
- Years on the air: (2015–present)
After Craig Ferguson stepped down in 2014, James Corden took over the Late Late Show, becoming the fourth host of the CBS franchise. The British host's interview style is similar to UK talk shows wherein he interviews everyone at once and forgoes his desk, typically wheeling his chair around to sit next to his guests by the couch. The show is best known for his "Carpool Karaoke" sketches, where Corden invites famous people to sing in an automobile with him.
51. 'Late Night with Seth Meyers'
- IMDb user rating: 6.1
- Years on the air: (2014–present)
Comedian and SNL veteran Seth Meyers took over the Late Night Show for Jimmy Fallon in 2014, becoming the fourth host of the long-running NBC franchise. In his first four years at the helm, Meyers hosted more than 750 episodes and created "A Closer Look," a monologue segment in which he offers humorous political analysis and commentary.
You may also like: 20 Top Documentaries About Parenthood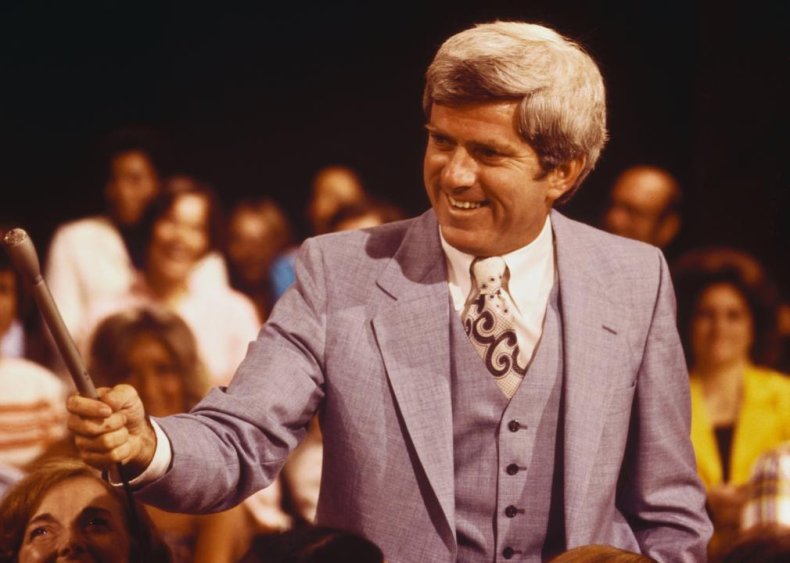 50. 'Donahue'
- IMDb user rating: 6.3
- Years on the air: (1967–1995)
A true pioneer of the talk show world, Phil Donahue's show was the first daytime talk show to include audience participation as a basic tenet of its structure. Episodes centered largely on issues that divided political parties, like abortion, civil rights, and government reform. Winning more than 20 Emmy Awards during its run, the show set the stage for nearly every other show on our list—even Oprah Winfrey has acknowledged Donahue's legacy, saying, "If it weren't for Phil Donahue there never would have been an Oprah Show."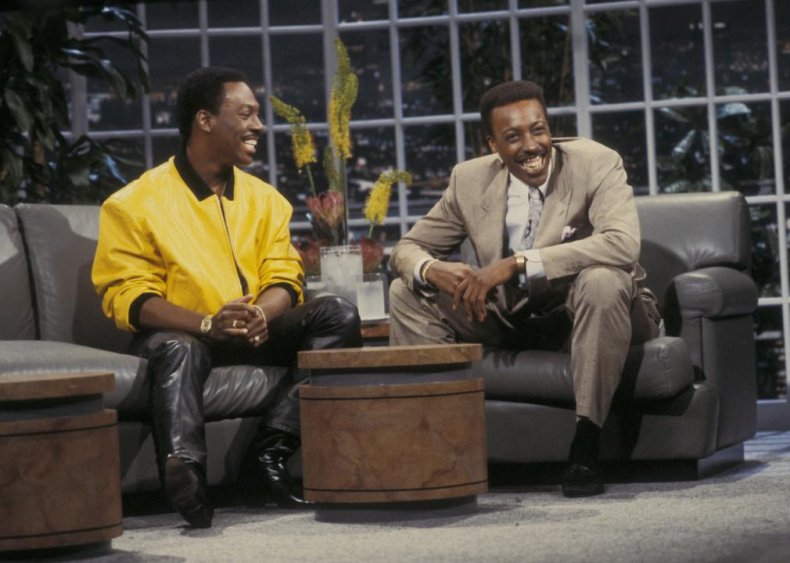 49. 'The Arsenio Hall Show'
- IMDb user rating: 6.4
- Years on the air: (1989–1994)
The Arsenio Hall Show was a late-night talk show in the early '90s known for its opening act, in which the announcer held a 10-second-long "O" as he announced "Arsenio" and the host rushed onto the stage, pumping his fist in the air and starting his monologue. A selection of audience members (dubbed the "Dog Pound") also pumped their fists and yelled. The high-energy show featured comedy skits, musical performances, and guest interviews. Bill Clinton's famous saxophone performance—a moment that turned the polls in his first presidential runs and is often credited as helping him win—took place on Hall's show.
48. 'Jimmy Kimmel Live!'
- IMDb user rating: 6.5
- Years on the air: (2003–present)
The same year Jimmy Kimmel left The Man Show, ABC launched Jimmy Kimmel Live!, currently the network's longest-running late-night talk show. The program follows a standard late-night format with an opening monologue and celebrity guests; however, Kimmel is especially prone to recurring skits and gags. These include things like "Mean Tweets," in which celebrities read nasty tweets fans have posted; and "Hey Jimmy Kimmel, I Told My Kids I Ate All Their Halloween Candy," in which parents pretend to steal their kids' candy and record their reactions.
47. 'The Man Show'
- IMDb user rating: 6.7
- Years on the air: (1999–2014)
Airing on Comedy Central for five years, The Man Show was a raunchy, often controversial talk show program hosted by Adam Carolla and Jimmy Kimmel that spoofed and celebrated stereotypical male exploits. A group of scantily clad women (the "Juggy Dance Squad") opened the show and regular bits included "The Monkey Bar," where chimpanzees did human tasks, and "Wheel of Destiny," where prizes included "Adam Pees on Your Wallet" and "Wheelbarrow of Porn."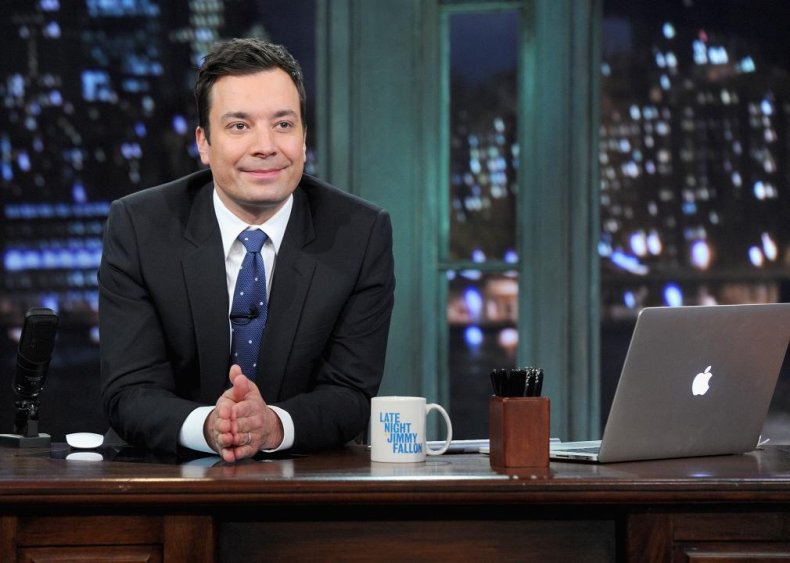 46. 'Late Night with Jimmy Fallon'
- IMDb user rating: 6.8
- Years on the air: (2009–2014)
Before Seth Meyers and after Conan O'Brien, Jimmy Fallon spent several years holding the reins at NBC's Late Night franchise. The former SNL comedian brought the well-received house band The Roots to the show, and often incorporated musical comedy numbers into his sketches. During its run, the show was nominated for six Emmys, one of which it won for Outstanding Short Form Picture Editing.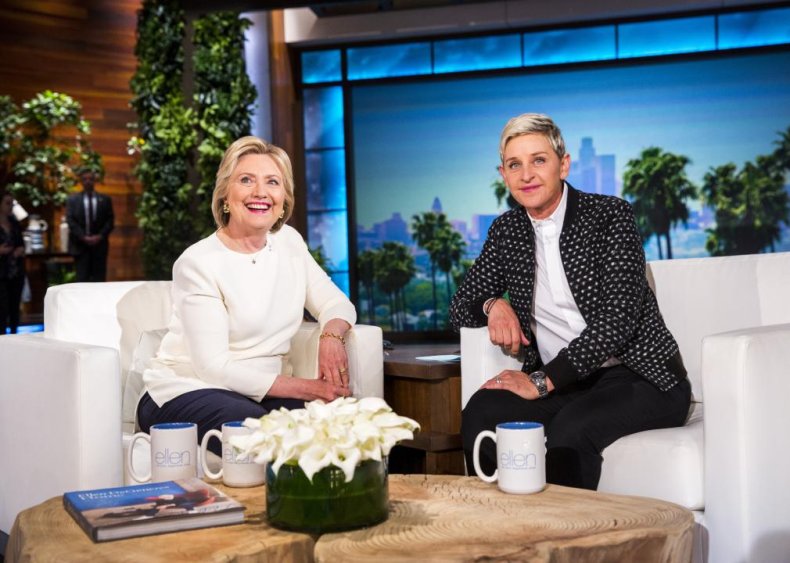 45. 'The Ellen DeGeneres Show'
- IMDb user rating: 6.8
- Years on the air: (2003–present)
Former sitcom star Ellen DeGeneres got her own talk show way back in 2003. The series, which is a blend of comedy segments, celebrity interviews, human interest stories, musical guests, and audience games, has been nominated for 171 Daytime Emmy Awards over its almost two-decade run. A hit with audiences and critics alike, the show took a huge hit (losing 1 million viewers) in late 2020, when accusations of toxic workplace culture came to light. DeGeneres announced in May 2021 that the 19th season would be the last for the show.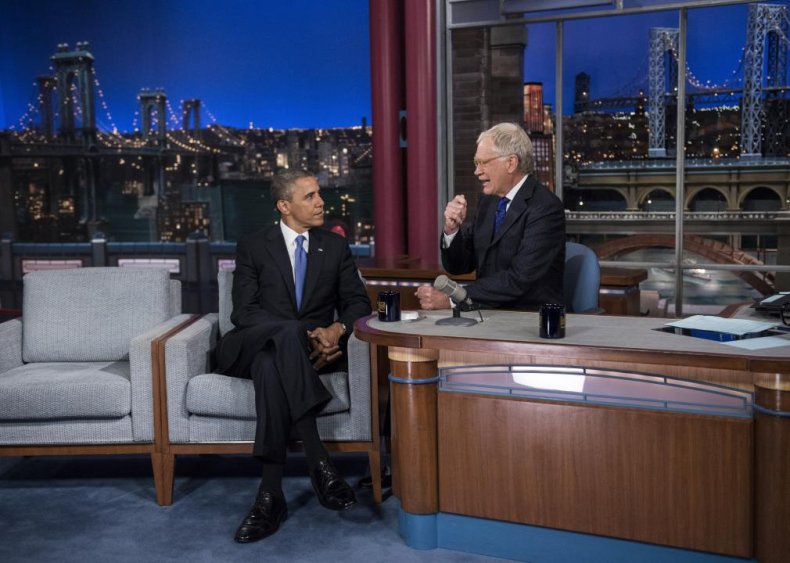 44. 'Late Show with David Letterman'
- IMDb user rating: 6.9
- Years on the air: (1993–2015)
David Letterman was the original host of CBS's Late Show franchise, launching the series after leaving NBC where he'd been doing Late Night with David Letterman for more than a decade. The host, dubbed the King of Late Night, was known for unconventional often absurdist humor and his infamous "Late Show Top Ten" lists. As CNN's Todd Leopold wrote, "Dave dropped things off tall buildings. He put on suits made of Velcro and Alka-Seltzer. He made stars of deli owners, book publicists, and minor staff members. If the bits weren't polished, all the better: it made for more laughter, sometimes the uncomfortable kind."
43. 'The Max Headroom Show'
- IMDb user rating: 7.1
- Years on the air: (1985–present)
One of the more obscure shows on our list, The Max Headroom Show featured the "world's first computer-generated TV host" (even though he wasn't actually computer-generated). During each 30-minute episode, Max Headroom acted as a veejay for popular music videos, interrupting the videos to give his own commentary or chat with musicians and celebrities. The talk show provided the basis for a science fiction series Max Headroom, which aired on ABC in 1987.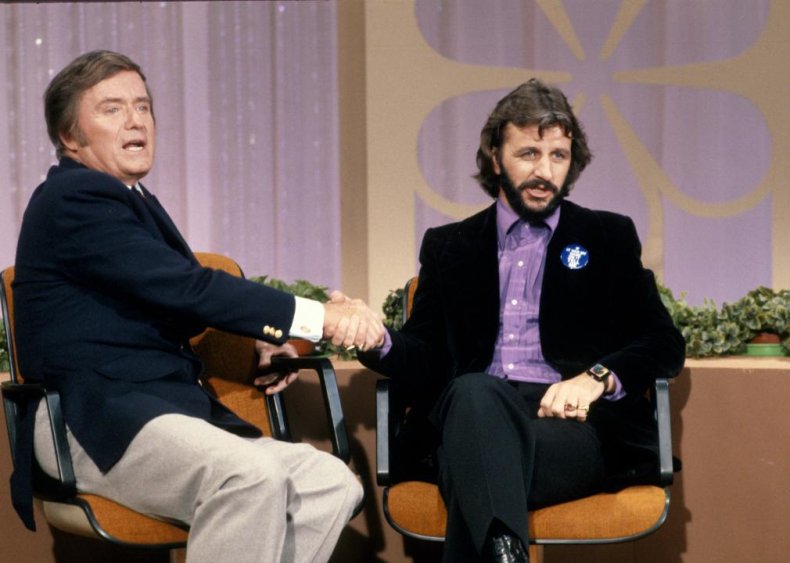 42. 'The Mike Douglas Show'
- IMDb user rating: 7.1
- Years on the air: (1961–1982)
This daytime talk show, hosted by one-time Big Band singer Mike Douglas, showcased a mix of light-hearted conversation, musical performances, and interviews rooted in the week's top news events. It had moments of controversy, such as a guest who got in hot water after satirizing First Lady Jackie Kennedy, but overall it was a fairly tame, good-natured variety program.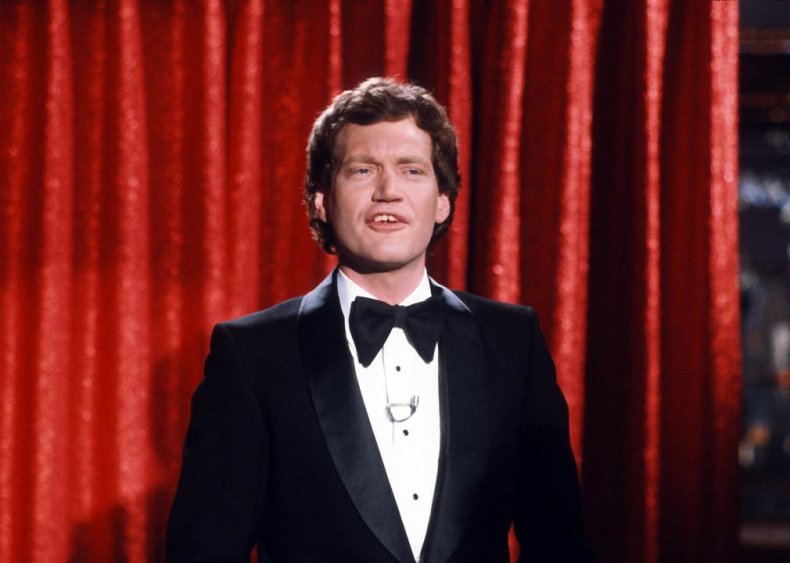 41. 'The David Letterman Show'
- IMDb user rating: 7.1
- Years on the air: 1980
Prior to his hugely successful late-night career, David Letterman hosted a morning talk show that only ran for a few months. Although the show was a flop, Letterman managed to leverage the cancellation to his advantage. He used its final three weeks to launch a "Have the David Letterman Show in Your Own Home" contest. It was wildly popular, and the following year, NBC paid him $1 million to agree to not work with another network while they figured out what to do with him.
You may also like: 103 Popular Child Stars From the Last 103 Years
40. 'MADtv'
- IMDb user rating: 7.2
- Years on the air: (1995–2016)
More of a sketch comedy show (à la Saturday Night Live) than a straight talk show, MADtv provided an ample amount of commentary on cultural issues during its 20-year run. The show, which initially ran on Fox before briefly moving to The CW, won several Emmy Awards and garnered praise for its diversity, especially when compared with shows like SNL that featured almost exclusively white casts and writers.
39. 'The Late Show with Stephen Colbert'
- IMDb user rating: 7.2
- Years on the air: (2015–present)
When David Letterman retired after more than 20 years hosting The Late Show, comedian Stephen Colbert took the reins. Already well known for his work on The Daily Show and its spinoff The Colbert Report, Colbert's show was fairly well-received right out of the gate. The Trump administration proved to be a ratings boon; the show's ratings climbed even more once Colbert shifted to a more political approach.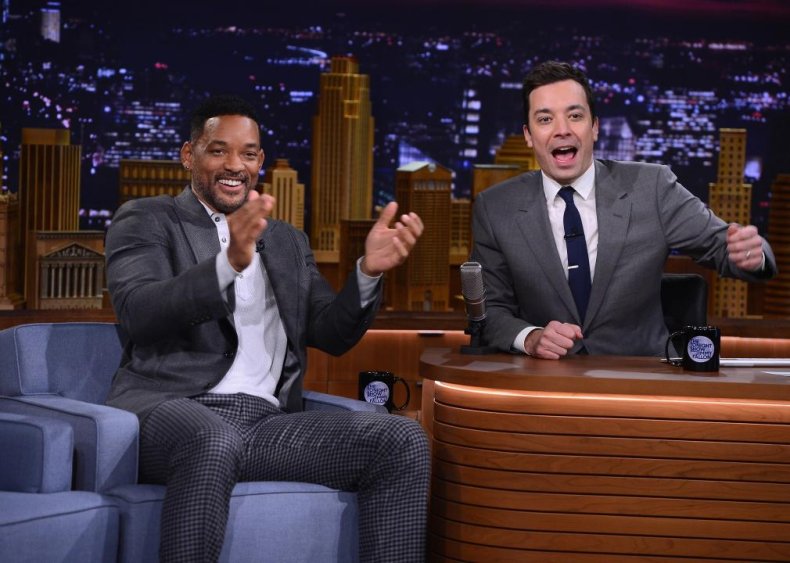 38. 'The Tonight Show Starring Jimmy Fallon'
- IMDb user rating: 7.2
- Years on the air: (2014–present)
In 2014, Jimmy Fallon left NBC's Late Night Show to take over The Tonight Show after Jay Leno's second departure. On top of Fallon's infamous "Lip Sync Battles" and other musical bits, the host likes having his guests play live family games such as charades, Pictionary, and Catchphrase. He is also a fan of nostalgic sketches and has hosted several cast reunion episodes including California Dreams and Saved By The Bell.
37. 'Real Time with Bill Maher'
- IMDb user rating: 7.4
- Years on the air: (2003–present)
Real Time with Bill Maher is an HBO program hosted by liberal comedian Bill Maher, who began his career on Comedy Central's Politically Incorrect. The charismatic, often bombastic host, who's been outspoken about his support of marijuana legalization, atheism, and animal rights, is best known for a recurring segment called "New Rules," in which he makes humorous commentary about the week's news events. Maher has been the subject of numerous controversies, including a major flap in 2017 when he used the N-word on air.
36. 'Late Night with David Letterman'
- IMDb user rating: 7.5
- Years on the air: (1982–1993)
Before the Late Show, David Letterman spent 11 years at NBC, establishing his late-night voice and carving out a name for himself. It was here he debuted his famous "Top Ten List" (later to become CBS's "Late Show Top Ten") and performed recurring skits like "Stupid Human Tricks" and "Viewer Mail."
35. 'Comedy Bang! Bang!'
- IMDb user rating: 7.6
- Years on the air: (2012–2016)
A spin-off of a podcast of the same name, Comedy Bang! Bang! was a spoof of late-night talk shows. The series featured real celebrity guests alongside comedy sketches and animated clips, spoofing late-night tropes while conducting real (albeit light) interviews. The show, well received by both audiences and critics, aired for five seasons, while the podcast that inspired it is still in production.
34. 'Nostalgia Critic'
- IMDb user rating: 7.6
- Years on the air: (2007–present)
Nostalgia Critic is an online TV show that began on YouTube. In each episode, host Doug Walker reviews shows and movies from his childhood and the more recent past. These reviews alternate between sarcastic, rage-fueled tirades and more astute analysis but are always comical.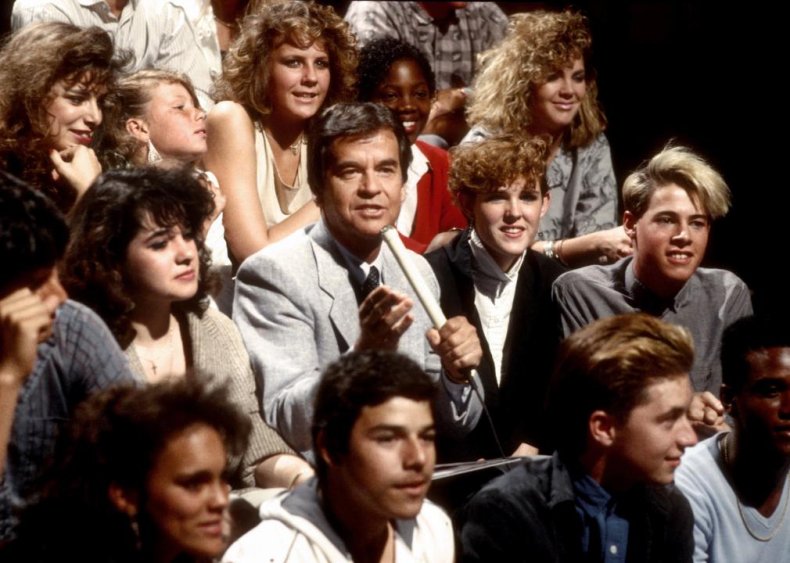 33. 'American Bandstand'
- IMDb user rating: 7.7
- Years on the air: (1952–1989)
The bread and butter of American Bandstand was musical performances from some of the world's biggest artists, from Buddy Holly to Run D.M.C. Between performances, host Dick Clark interviewed the musicians—chattier segments like "Rate-a-Record" became mainstays as seasons went on.
32. 'My Next Guest Needs No Introduction with David Letterman'
- IMDb user rating: 7.9
- Years on the air: (2018–present)
Just a few years after retiring from late-night TV, mega-popular host David Letterman launched this Netflix series, in which he interviews world leaders and other major celebrities with an intimate, personal approach. While the show is occasionally humorous, it has a much more subdued tone than his late-night work.
31. 'Space Ghost Coast to Coast'
- IMDb user rating: 7.9
- Years on the air: (1993–2011)
Another parody talk show, Space Ghost Coast to Coast was an animated series aimed at adults and hosted by the Hanna-Barbera character Space Ghost. Cartoon Network's first original series featured interviews with real celebrities and ordinary citizens which were completed via "video phone." Despite its awkward and occasionally hostile humor, the series was a hit with fans, and its producers wound up receiving a pretty substantial budget from the network for each new episode.
You may also like: How Your Favorite Sci-Fi Characters Got Their Names
30. 'Da Ali G Show'
- IMDb user rating: 7.9
- Years on the air: (2000–2004)
Da Ali G Show, which ran for one season in the U.K. before getting picked up by HBO, was a satirical show wherein host Sacha Baron Cohen assumed fake identities and interviewed real-life people. Cohen used three personalities for his pranks: streetwise gang leader Ali G, who lived in his grandmother's garage; Kazakh reporter Borat Sagdiyev, son of Asimbala Sagdiyev and Boltok the Rapist; and flamboyant fashion lover Brüno Gehard, a gay fashion journalist who wanted to become the "biggest Austrian superstar since Hitler."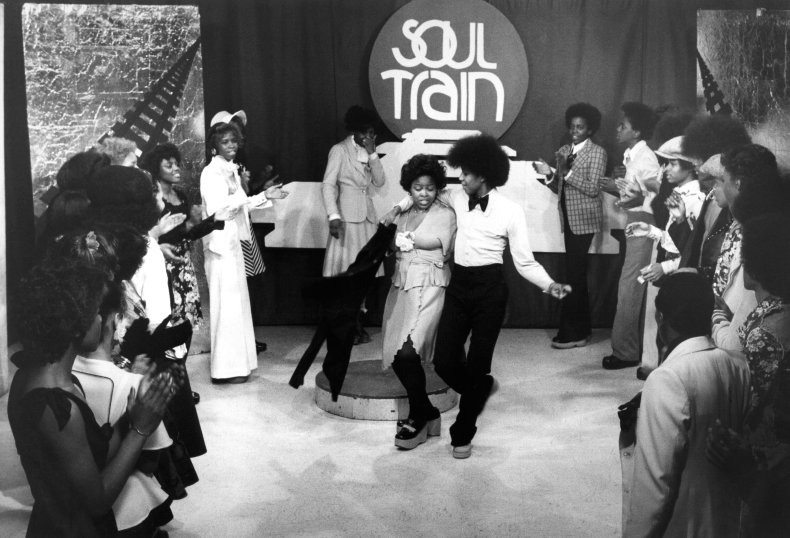 29. 'Soul Train'
- IMDb user rating: 8.0
- Years on the air: (1971–2006)
This musical variety show, which launched in the early '70s and ran all the way up until 2006, featured music and dance performances by artists rooted primarily in R&B, soul, pop, and hip-hop. In its 35-year run, the show was often called the "Black American Bandstand," although its original host and creator Don Cornelius refuted the title, saying the show was for everybody. It held the title of America's longest-running first-run, nationally syndicated program until 2016 when "Entertainment Tonight" took over that title.
28. 'Mystery Science Theater 3000'
- IMDb user rating: 8.0
- Years on the air: (2017–present)
A reboot of the '90s series, the 2017 version of Mystery Science Theater 3000 employed the same concept as the original: A human and two robots provide hilarious running commentary on the worst sci-fi B movies Hollywood has to offer. The series creator, Joel Hodgson, played the host in the original series but was replaced by Mike Nelson and Jonah Ray in later iterations. The show wasn't a mainstream hit like many of the others on our list, but, thanks to its unique subject matter and sense of humor, it still managed to collect a cult following.
27. 'Adam Ruins Everything'
- IMDb user rating: 8.0
- Years on the air: (2015–2019)
CollegeHumor comedian Adam Conover was the host of Adam Ruins Everything, an educational comedy show that debunked common misconceptions viewers held about … everything. During the show's three seasons, Conover tackled topics ranging from presidential elections to counting calories, encouraging critical thinking from his audience while providing, as critic Andy Dehnart put it, "a highly effective model for overcoming the roadblocks between our brains and reality." Though the series ended in 2019, Conover is slated to host an Obama-produced series on Netflix called The G Word which is currently in development.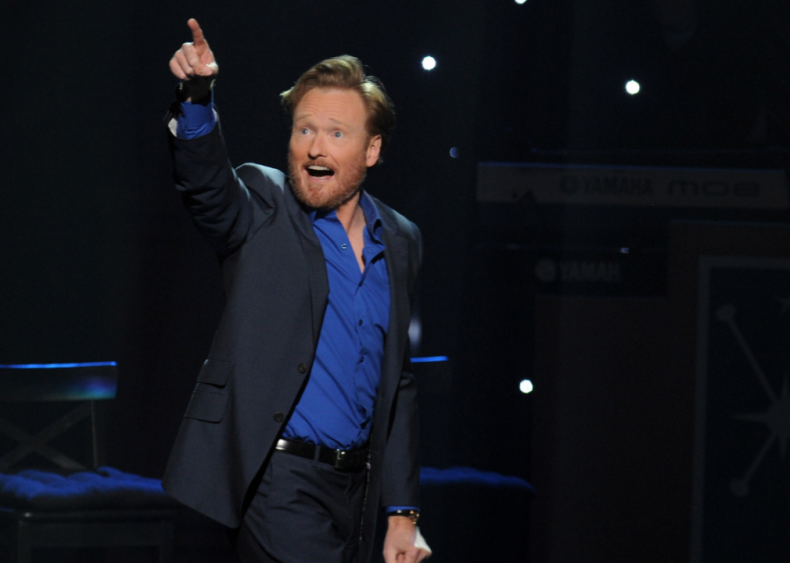 26. 'The Tonight Show with Conan O'Brien'
- IMDb user rating: 8.0
- Years on the air: (2009–2010)
Conan O'Brien in 2009 was promoted from NBC's Late Night, which he'd hosted since 1993, to the network's premiere program The Tonight Show—a position he'd allegedly been promised back in 2001. Six months later, however, O'Brien left the show amid a network feud with Jay Leno.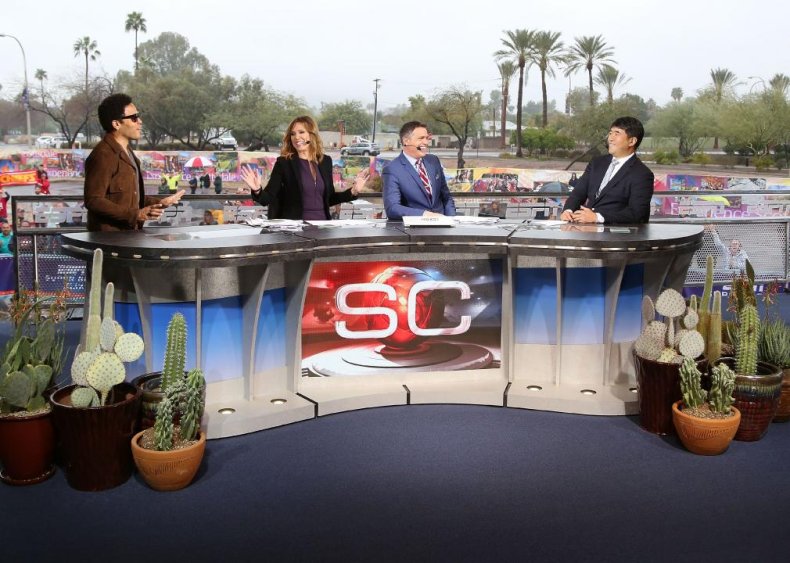 25. 'SportsCenter'
- IMDb user rating: 8.1
- Years on the air: (1979–present)
SportsCenter is ESPN's flagship sports program that airs up to 12 times a day under different editions, offering viewers up-to-date clips of major highlights from games, score reviews, and general sporting news. There are currently more than three dozen anchors that host the show's various iterations, including long-timers John Anderson, Linda Cohn, and David Lloyd.
24. 'Comedians in Cars Getting Coffee'
- IMDb user rating: 8.1
- Years on the air: (2012–present)
Hosted by longtime funnyman Jerry Seinfeld, Comedians in Cars Getting Coffee is a low-key Netflix series where the host invites fellow comedians to drive around in vintage cars with him and eat food or drink coffee at nearby cafes. It has been nominated for two Emmys and won three Producers Guild of America Awards.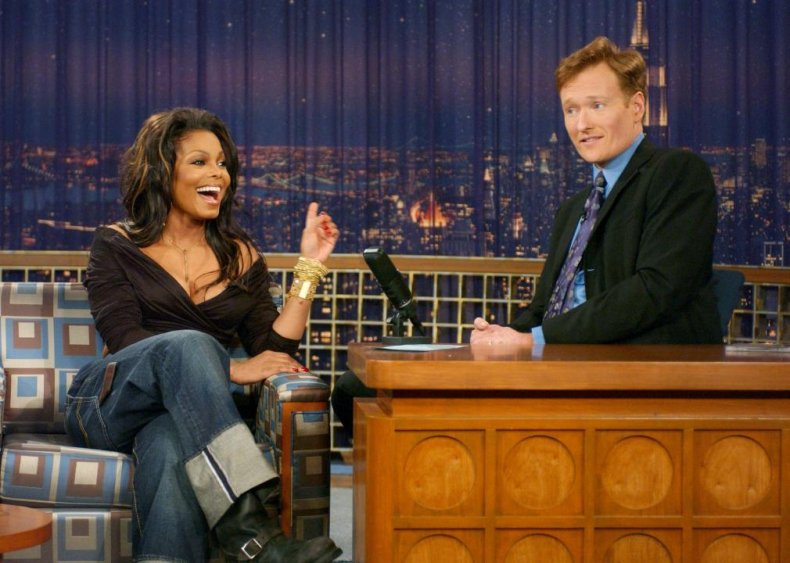 23. 'Late Night with Conan O'Brien'
- IMDb user rating: 8.1
- Years on the air: (1993–2009)
Prior to his TBS show Conan, the popular late-night comedian spent 16 years performing on NBC's Late Night franchise after its original host David Letterman moved to the network's Tonight Show. O'Brien's humor was goofy and often edgy, with lots of wacky stunts and silly sketches. The host spent time riffing with his house band's drummer Max Weinberg and frequently did skits with Amy Poehler before she joined SNL.
22. 'Conan'
- IMDb user rating: 8.1
- Years on the air: (2010–present)
After the flap with NBC and Jay Leno, late-night host Conan O'Brien permanently separated from his long-time network and migrated to TBS, where Conan has lived on since 2010. The 60-minute program is similar to its predecessors albeit skewed toward a younger audience, with a monologue followed by celebrity interviews and a musical guest.
21. 'Sneak Previews'
- IMDb user rating: 8.3
- Years on the air: (1975–1996)
Sneak Previews was Gene Siskel and Roger Ebert's first film review show, which ran on PBS. The critics, who had a rocky relationship in their early years, discussed the latest movies each week and dissected what they did or didn't like. At the end of each episode, one of the critics would sign off by saying, "See you at the movies." The show continued after the pair left in 1982, though it never held the same degree of popularity.
You may also like: Every Golden Globes Best Drama Winner Since 1952
20. 'Patriot Act with Hasan Minhaj'
- IMDb user rating: 8.3
- Years on the air: (2018–2020)
Hasan Minhaj hosted six seasons of this comedy news show on Netflix, focusing on the parts of American society that make us the angriest and providing pathways to solutions. With several accolades under its belt, including Emmy and Peabody Awards, the show was not without controversy (the streaming service pulled an early episode that criticized Saudi Arabia) but fans loved it regardless, even petitioning Netflix to reconsider the decision to cancel. Patriot Act was the first weekly talk show in the United States to be hosted by an Indian American.
19. 'The Late Late Show with Craig Ferguson'
- IMDb user rating: 8.3
- Years on the air: (2005–2015)
The third incarnation of CBS's Late Late Show franchise, Craig Ferguson followed in the footsteps of his predecessors Tom Snyder and Craig Kilborn. The late-night show, which ran for a decade with mostly positive reviews, featured a funny cold open that often included his animatronic skeleton sidekick Geoff Peterson, followed by guests, music, sketches, gags, and other offbeat humor.
18. 'The Ricky Gervais Show;
- IMDb user rating: 8.3
- Years on the air: (2010–2012)
The Ricky Gervais Show was an animated version of the namesake host's popular British radio program. Gervais, who is perhaps most famous for being a co-creator of The Office, performed the show with fellow comedians Stephen Merchant and Karl Pilkington. It was essentially a cartoon that followed a casual, comedic conversation between the three men, facilitating jokes along the way.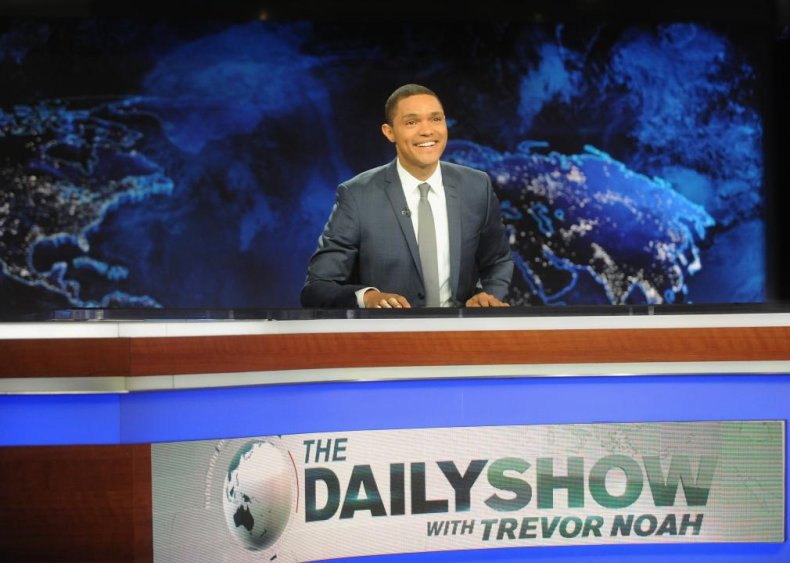 17. 'The Daily Show'
- IMDb user rating: 8.3
- Years on the air: (1996–present)
Although The Daily Show was originally hosted by comedian Craig Kilborn, it was his successor Jon Stewart who made it famous with his quick wit and sharp political commentary. Now hosted by Trevor Noah, a fellow comedian who began as a recurring contributor, the satirical news show includes monologues, news roundups, political analysis, and guest interviews. Comedy Central said the goal of Noah's tenure has been to recalibrate the program for a "new, younger generation."
16. 'The Tonight Show Starring Johnny Carson'
- IMDb user rating: 8.4
- Years on the air: (1962–1992)
The original "King of Late Night," Johnny Carson took over the Tonight Show from Jack Paar in 1962. Carson helmed the megalithic talk show for 30 years. The comedian, who was prone to light-hearted jokes and friendly, sophisticated humor, launched dozens of comedic careers including Jerry Seinfeld, Jay Leno, Ellen DeGeneres, Joan Rivers, and others.
You may also like: America's 15 Most and Least Trusted Professions
15. 'Between Two Ferns with Zach Galifianakis'
- IMDb user rating: 8.4
- Years on the air: (2008–present)
This quirky online talk show features Zach Galifianakis sitting awkwardly between two potted ferns while exchanging antagonistic jabs with his guests. The short-form sketches, which are uploaded to Funny Or Die and typically last five or six minutes, often become viral videos. Notable guests have included Hillary Clinton, President Barack Obama, Bruce Willis, Brad Pitt, Jimmy Kimmel, Justin Bieber, and Bradley Cooper.
14. 'The Colbert Report'
- IMDb user rating: 8.4
- Years on the air: (2005–2014)
After Stephen Colbert's enormously popular recurring role on Jon Stewart's The Daily Show, Colbert got his own spinoff in 2005. The Colbert Report ran for almost 10 years before the comedian left to go host the Late Show on CBS. The news satire program was built around a fictional political pundit who was extremely uninformed and prone to senseless arguments. Colbert stayed in character constantly, through improv sketches and when he interviewed guests.
13. 'You Bet Your Life'
- IMDb user rating: 8.5
- Years on the air: (1950–1961)
Originally a radio show before moving to NBC TV in 1950, "You Bet Your Life" was a quiz show hosted by Groucho Marx. Unlike many of today's game shows, the series featured a significant amount of conversation between the host and participants, giving it much more of a talk show feel. Jay Leno was tapped as host for a 2021 reboot of the series.
12. 'At the Movies'
- IMDb user rating: 8.5
- Years on the air: (1982–1986)
After leaving Sneak Previews in 1982, Gene Siskel and Roger Ebert moved to Tribune Entertainment where they starred in At the Movies. On this syndicated network show, the pair featured a segment called "The Dog of the Week" in which they discussed the worst movie of the last seven days. The duo left the show in 1986 amid a contract dispute, and the series continued for several more years with film critics Rex Reed and Bill Harris.
11. 'Check It Out! with Dr. Steve Brule'
- IMDb user rating: 8.5
- Years on the air: (2010–2017)
Another Cartoon Network series, Check It Out! with Dr. Steve Brule saw John C. Reilly play the aforementioned Dr. Brule, host of a predawn public-access talk show. Reilly's character is inept and socially awkward—not at all the type of person you'd imagine would host a talk show, fictional or not. During each episode, Dr. Brule invites his audience to join him as he "checks out" some of the most basic facets of human life, from money to boats to relationships.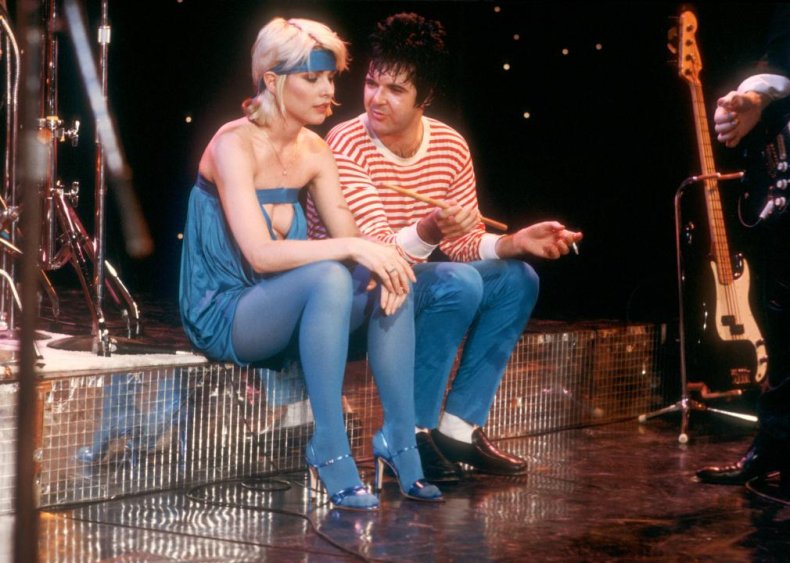 10. 'The Midnight Special'
- IMDb user rating: 8.6
- Years on the air: (1972–1981)
Coming on just after The Tonight Show Starring Johnny Carson, The Midnight Special was a late-night music and variety show that aired on Fridays. Although it had no regular host (aside from announcer Wolfman Jack), the show quickly gained a massive audience as viewers tuned in to see their favorite musical acts perform live and give brief interviews. Bands like AC/DC, the Beach Boys, David Bowie, and Blondie all made appearances on the series during its nine-year run.
9. 'At the Movies'
- IMDb user rating: 8.6
- Years on the air: (1986–2010)
Film critics Roger Ebert and Gene Siskel were the original hosts of At the Movies, giving the now-ubiquitous "thumbs up" and "thumbs down" ratings to new films. After Siskel's death in 1999, Ebert hosted with a rotating cast of guest critics; in 2000, Richard Roeper became Ebert's new, ongoing co-host.
8. 'Inside the Actors Studio'
- IMDb user rating: 8.6
- Years on the air: (1994–present)
For almost 30 years, host James Lipton has been interviewing some of Hollywood's most famous actors as part of Inside the Actors Studio. The show began as a televised seminar for students of the Actors Studio Drama School where Lipton serves as dean emeritus. The Bravo show, which was the network's flagship program, has been nominated for 18 Emmys, one of which it won for Outstanding Informational Series or Special.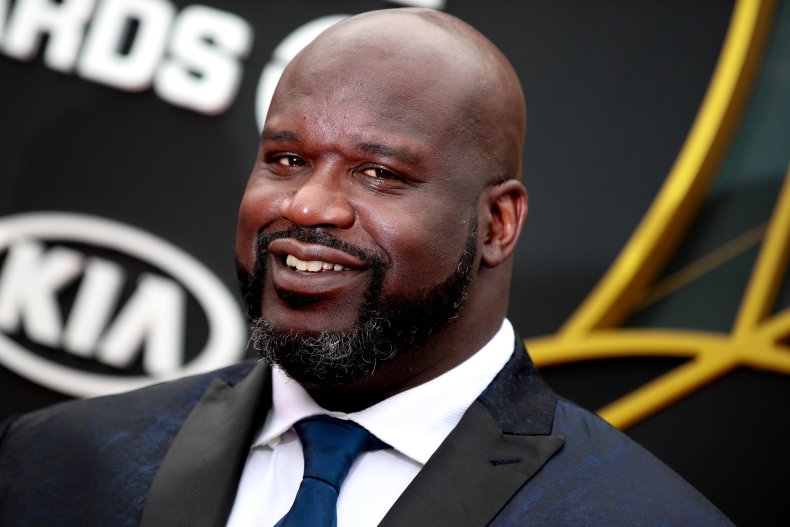 7. 'Inside the NBA'
- IMDb user rating: 8.7
- Years on the air: (1988–present)
Charles Barkley, Shaquille O'Neal, Kenny Smith, and Ernie Johnson make up the panel of experts on TNT's Inside the NBA. During each episode, the group discusses basketball news, analyzes gameplay, and makes bets about upcoming matchups. Throughout its extensive run, the series has won multiple Sports Emmy Awards, including one for Outstanding Studio Show in 2020.
6. 'Fernwood Tonight'
- IMDb user rating: 8.7
- Years on the air: 1977
One of the last parody shows on our list, Fernwood Tonight is set in the fictional town of Fernwood, Ohio, and is hosted by characters Barth Gimble and Jerry Hubbard. The show, whose set housed a full band like other late-night talk shows, featured interviews with "local" guests (often played by well-known actors), small-town news, and the occasional appearance by a real-life celebrity. While it didn't win any awards, the show's nostalgia factor allows it to hold a special place in the hearts of American audiences.
You may also like: 50 Movies We All Love to Hate
5. 'The Grand Tour'
- IMDb user rating: 8.7
- Years on the air: (2016–present)
The Grand Tour is a British motoring show on Amazon Prime Video hosted by Jeremy Clarkson, Richard Hammond, and James May. The three hosts began producing the show after Clarkson was suspended from their previous BBC show Top Gear amid complaints of racism and other ongoing issues. In each episode of The Grand Tour, the hosts travel to a different destination to drive cars and discuss auto-related topics.
4. 'The Joe Rogan Experience'
- IMDb user rating: 8.8
- Years on the air: (2009–present)
The Joe Rogan Experience is a podcast that's also available in video format. In the show, the standup comedian hosts friends, celebrities, and other guests to discuss a wide variety of topics from entertainment to politics. The strong-willed host has been criticized at times for giving a platform to conspiracy theorists and alt-right voices. Controversial guests have included Alex Jones, Milo Yiannopoulos, and Steven Crowder.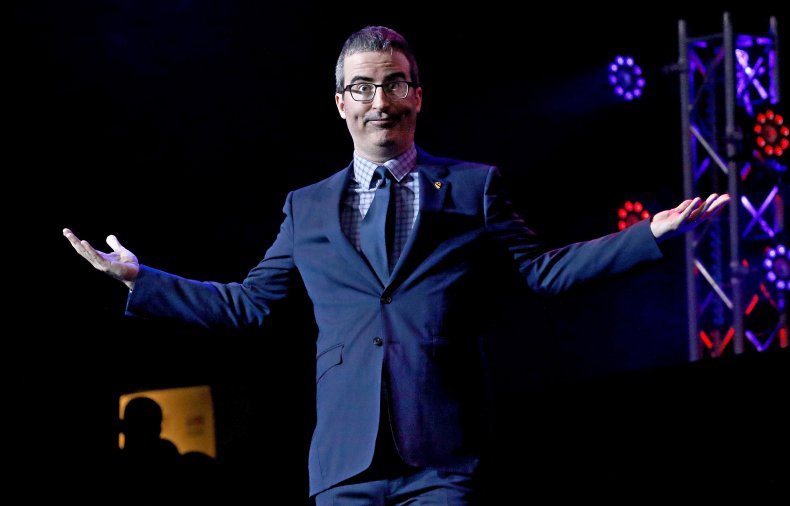 3. 'Last Week Tonight with John Oliver'
- IMDb user rating: 8.9
- Years on the air: (2014–present)
This satirical late-night news show on HBO features comedian John Oliver, a one-time correspondent and fill-in host for The Daily Show. The program begins with Oliver performing a humorous and sometimes critical recap of the week's biggest news events. From there, the show morphs into a panel discussion broken up by funny segments and comedic sketches.
2. 'Half in the Bag'
- IMDb user rating: 9.3
- Years on the air: (2011–present)
At its core, Half in the Bag is a movie review show similar to Mystery Science Theater 3000. Its premise—two VCR repairmen who spend their time watching movies on their customer's dime—is absurd, and some of the duo's commentary is even more bizarre. Still, fans appreciate the complexity of the reviews as well as the dry, sarcastic humor.
1. 'Best of the Worst'
- IMDb user rating: 9.4
- Years on the air: (2013–present)
Best of the Worst centers on four commentators disparaging the worst B movies, educational films, and instructional videos ever created. The panel typically consists of a combination of Red Letter Media personalities with the occasional special guest. Like Half in the Bag (another Red Letter Media production), the series can only be found on YouTube.
You may also like: 30 Stunning Photos From the Golden Age of Jazz