Biden Responds to Migrants Being Sent to Delaware: 'Come Visit'
When asked about unconfirmed reports that a plane potentially carrying migrants was heading to an airport near his Delaware home on Tuesday, President Joe Biden said: "You should come visit. We have a beautiful shoreline."
Biden made the comments after delivering remarks on Tuesday about the DISCLOSE Act, an election transparency bill.
Last week, nearly 50 migrants were flown to Martha's Vineyard, Massachusetts, under a program sponsored by Florida Governor Ron DeSantis. A plane that was involved in flying those migrants to Martha's Vineyard is now listing as its destination an airport about a 40-minute drive from Rehoboth Beach, near where Biden has a vacation home.
The plane's destination has spurred social media speculation that it might be carrying migrants, but that has not been confirmed by DeSantis or his office.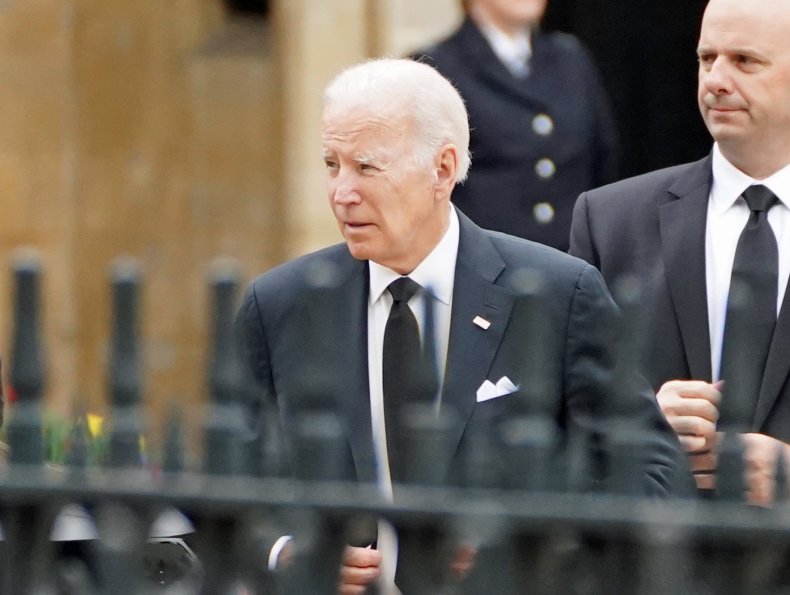 "I cannot confirm that, I can't," the DeSantis said when asked about the reports during a news conference on Tuesday, according to WESH.
DeSantis has faced sharp criticism from Biden and other Democrats over flying the migrants to Martha's Vineyard last week. Though DeSantis is behind the relocation program, the migrants who arrived at the Massachusetts island came from Texas, and Texas' Bexar County Sheriff Javier Salazar announced an investigation on Monday into reports that migrants living in his county had been flown to Martha's Vineyard. Meanwhile, DeSantis' office has defended the move.
"Immigrants have been more than willing to leave Bexar County after being abandoned, homeless, and 'left to fend for themselves,'" it said in a statement obtained by several news outlets. "Florida gave them an opportunity to seek greener pastures in a sanctuary jurisdiction that offered greater resources for them, as we expected.
"Unless the [Massachusetts] national guard has abandoned these individuals, they have been provided accommodations, sustenance, clothing and more options to succeed following their unfair enticement into the United States, unlike the 53 immigrants who died in a truck found abandoned in Bexar County this June."
While it remains unconfirmed if the plane that will end up near Biden's Delaware home is carrying migrants, White House Press Secretary Karine Jean-Pierre told reporters Tuesday that the administration was in contact with Delaware authorities to make sure they were prepared for their potential arrival.
"I can tell you we've been closely coordinating with the folks in Delaware, the officials in Delaware," The Hill quoted her as saying. "I can tell you our heads-up did not come from Governor DeSantis, because his only goal, as he's made it really clear, is to create chaos and use immigrants fleeing communism as political pawns."
Last week, Texas Governor Greg Abbott announced that two buses of migrants had arrived at Vice President Kamala Harris' residence in Washington, D.C., in response to what he said was the Biden administration's "reckless border policies."
Newsweek reached out to the White House and DeSantis' office for further comment.
Update 9/20/22, 3:10 p.m. ET: This story has been updated with additional information.