A bipartisan COVID-19 relief proposal split into two bills in a bid to breach the ongoing stimulus impasse still excludes stimulus checks despite some lawmakers' continued demands for such payments.
The $908 billion pitch from a group of Republican and Democrat lawmakers consists mainly of a $748 billion bill focused on points of common ground, such as extending federal unemployment support, vaccine distribution funding and further backing for small businesses.
A second bill, worth $160 billion, accounts for the major sticking points of a boost to state and local governments—which has been opposed by Republican leadership—and increased liability protections for organizations amid the pandemic, which Democrats have previously pushed back against.
The proposals, put together by the Problem Solvers Caucus, come as House Speaker Nancy Pelosi (D-CA) and Treasury Secretary Steve Mnuchin hold continuing discussions over a relief bill.
Drew Hammill, deputy chief of staff to Pelosi, tweeted after their latest talks that "with regard to COVID, the Speaker reiterated Democrats' concerns about the liability provisions, which remain an obstacle to securing state and local funding."
Senate Majority Leader Mitch McConnell (R-KY) has previously suggested cutting these two contentious points and moving to discuss them again down the line, though Democrats have been unwilling to drop the state and local funding demands.
It is closing in on nine months since the last comprehensive COVID-19 relief package, the CARES Act, was signed with a continuing impasse over what further action should be taken.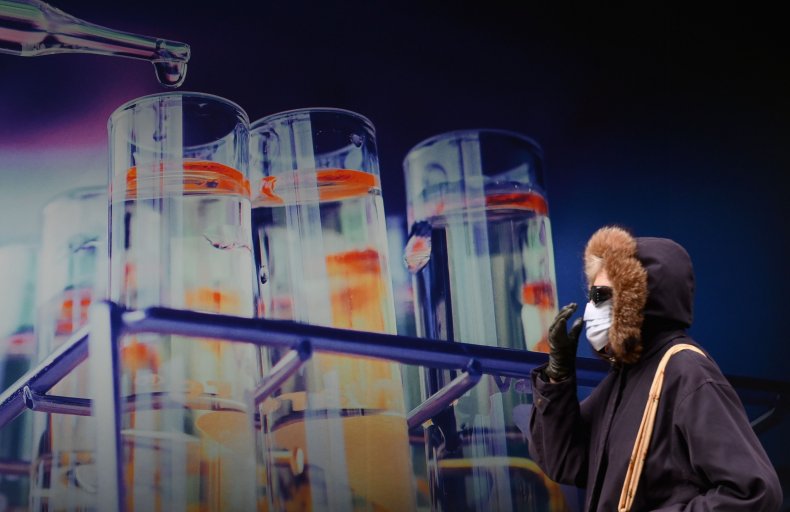 Though lawmakers across both sides of the aisle agree more measures need to be enacted, there has been a deadlock over the particulars. The suggestion has been that the bipartisan proposals could at least form a basis for a bipartisan agreement able to make it through both chambers of Congress.
Another continued point of contention has been the prospect of further stimulus checks—a provision which polling indicates has public support and has also been backed by President Donald Trump.
Senator Bernie Sanders (I-VM) has insisted a second round of stimulus checks should be included in any further relief package as lawmakers continue to discuss proposals in a bid to pass something before Congress' next recess.
Speaking of hardships faced by millions across the U.S., Sanders said in a video statement: "The point that I'm going to be making this week in the Senate is that Congress cannot go home for the Christmas holidays until we pass legislation which addresses, or at least begins to address, the terrible economic desperation faced by so many working families in this country."
On direct payments, he said a further round of support similar to that outlined in the CARES Act should be granted.
"Any legislation that Congress passes must include, at the very least, a $1,200 direct payment to working class adults, individuals [earning] $75,000 or lower, couples, $150,000 or lower, and also a $500 payment for their kids," Sanders said.
"This is what Democrats and Republicans did unanimously in March through the CARES Act.
"And the situation today in many respects is actually worse than what it was back when we passed that bill."
He said "we can do no less today," outlining such provisions in the CARES Act in March.
Sanders has been joined by Sen. Josh Hawley (R-MO) in calling for another round of checks. They have proposed voting through stimulus checks as a standalone measure.
"Working people are struggling. And they should be the first people given relief, not last," he said in a press release. "The crisis of rising unemployment claims, ever-expanding food lines, evictions, and growing credit card debt has been staring us in the face for months."
Progressive Democrats have also made calls for further direct payments.
Newsweek has contacted the lawmakers mentioned above for further comment on the latest proposals and stimulus checks.
Continued discussions over further relief amid the pandemic comes with the number of confirmed COVID-19 cases in the U.S. throughout the crisis having surpassed 16 million, according to Johns Hopkins University figures.
The U.S. has seen more than 300,000 deaths linked to COVID-19.
The below graphic, from Statista, shows the nations with the highest numbers of COVID-19 deaths as of December 13.