Candace Owens: Husband, Family, Celebrity Friends and Feuds of Pro-Trump Activist
The rise of conservative political commentator and activist Candace Owens has been meteoric.
From heading a YouTube channel to spearheading pro-Trump campaigns and conservative values, Owens is an emerging figure of America's new right.
Behind closed doors, with a husband and a new baby, the 32-year-old's private life appears just as successful.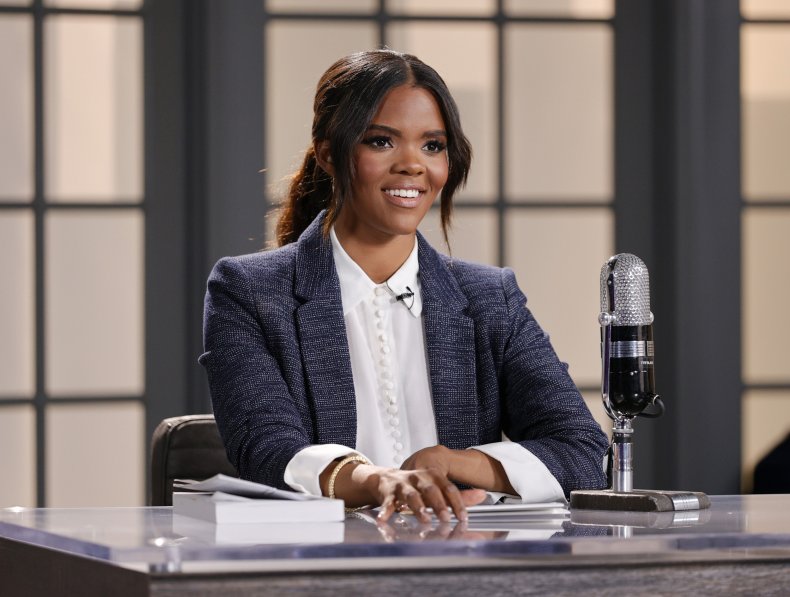 Candace Owens' Husband, George Farmer
Owens is married to George Farmer, a British Oxford University graduate, hedge fund employee and CEO of Parler, the social media platform that made its return to Apple and Google app stores after it was removed over what the companies deemed to be violent content in the wake of the January 6 Capitol riot.
George Farmer is the son of Lord Michael Farmer, a former Conservative Party treasurer who was one of the world's most famous metals traders, according to Reuters.
Speaking to Tatler in June 2019, Owens revealed she and Farmer met at a soft launch reception party for Turning Point U.K., which aims to promote Conservative ideas, in December 2018. At the time, Farmer was chairman of this new offshoot of Turning Point USA, the pro-Trump advocacy group of which Owens was director of communications.
On Valentine's Day, February 14 of 2019, according to an Instagram post from Owens, the pair were engaged. Six months later, they were married.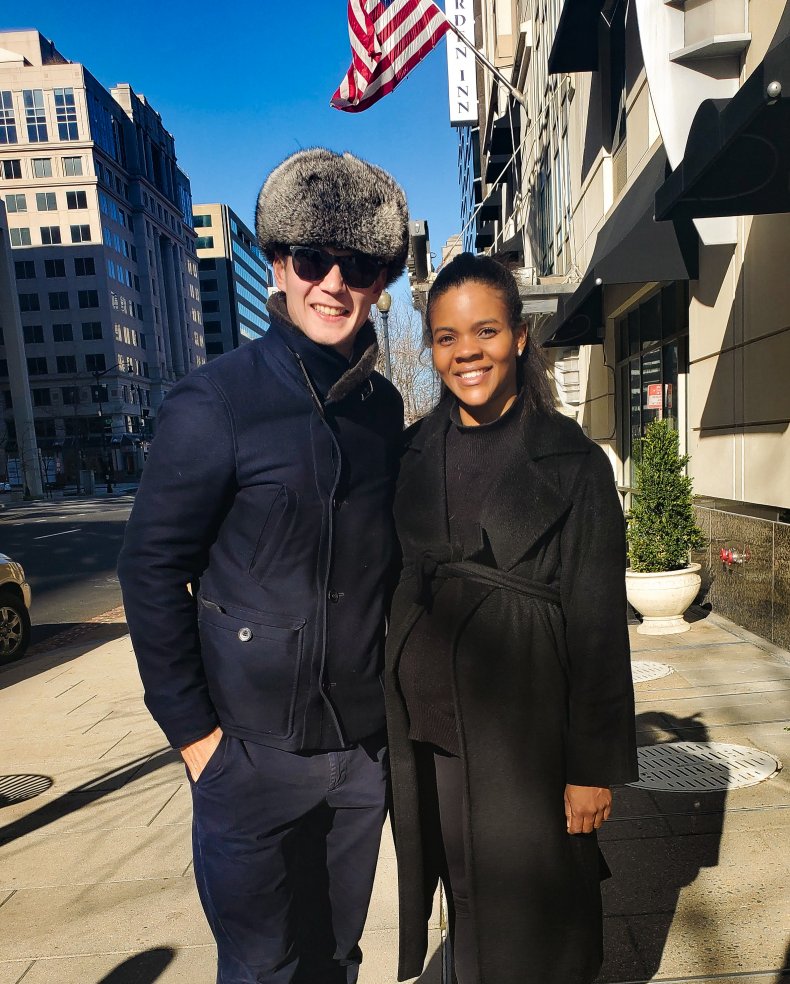 Describing their whirlwind courtship, Farmer told Tatler he "fell in love so hard" that "nothing else mattered."
"It was like I'd known him my whole life," Owens agreed. "We [share] the same views, we [have] the same sense of humour."
The couple were wed at the Trump Winery near Charlottesville, Virginia, in August 2019. Brexit Party leader Nigel Farage was reportedly in attendance.
Owens often writes doting tributes to her husband of nearly two years.
"Your love has humbled me in ways I never knew was possible. I could never give enough thanks to the miracle of you," she penned in one Instagram post alongside a snap of the pair.
"Only one regret coming out of the first year of marriage: that I didn't meet and marry my husband sooner," she wrote in another. "I never imagined life could be this happy."
The pair welcomed their first child, a baby boy, on January 13, 2021.
"It's true what they say—the whole world stops when your child is born," Owens wrote next to a snap of the infant.
Family & Humble Beginnings
Owens has never shied away from what she described as her humble beginnings growing up in Stamford, Connecticut.
"I didn't grow up wealthy. My first address in life was 133 Tresser Blvd, Stamford CT—a low income housing development where me and my two sisters shared a room," she told her followers on Instagram. "Both my parents worked hard (my mom was a school-bus monitor, who didn't have a high school degree and my father worked two jobs, so we barely saw him when we were super young)."
When she was around 11 or 12, she said her family moved in with her grandparents. "I had a pretty dysfunctional childhood," she told The Washington Post in 2019. "I probably lived through more in my first eight years of life than most people live through in their entire lives." Owens has been vague about specifics.
"I didn't grow up wealthy. My first address in life was [...] a low income housing development where me and my two sisters shared a room."
While in high school, Owens said she received racist death threats via voicemail messages from white male classmates. Her family later sued the Stamford Board of Education in federal court, she told a TEDx talk audience, alleging that the city had not protected her rights, resulting in a $37,500 settlement.
Owens has also spoken about her previous struggles with anorexia and her father's past struggles with alcoholism.
"I struggled with Anorexia from the time I was 18-21 years old," she tweeted in June 2018. "It was a response to some childhood traumas, and a means to assert control over my life."
"My father is not perfect [...] He has periodically struggled with alcohol abuse," she wrote in another tweet.
Celebrity Friends
Owens is probably most known for her public adoration of former President Donald Trump.
"Donald Trump is the greatest President of our lifetime. It is always an honor to be in the presence of his fearless energy," she wrote alongside a snap of Trump and her in January 2020. "He is a reminder to us all that we all need to keep fighting, day-in and day-out, to protect our freedoms from these do-nothing, disastrous, bitter-baby-mama Democrats. Greatness isn't an impeachable offense."
Owens is also friendly with many other conservative political commentators such as Michael J. Knowles and Ben Shapiro, whom she has featured multiple times on her show.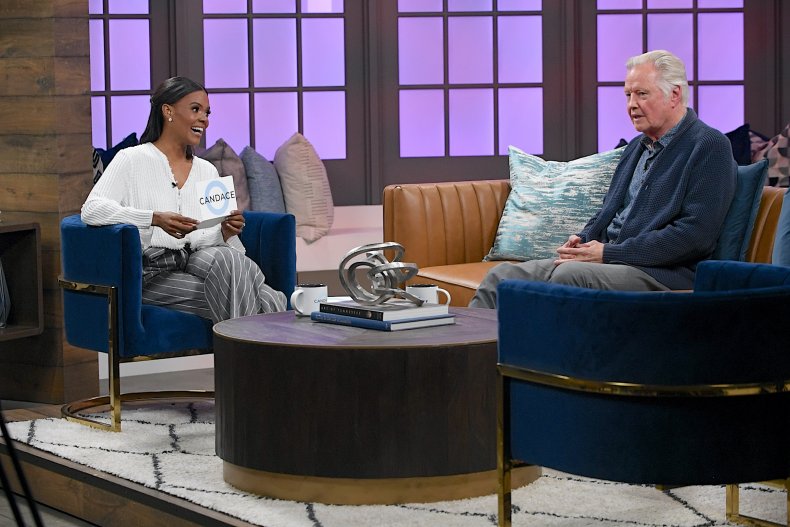 Feuds & Controversies
Alexandria Ocasio-Cortez
Owens said Congresswoman Alexandria Ocasio-Cortez had blocked her on Twitter in July of 2019.
Owens said she hired New York lawyer Jacob Weinstein to send Ocasio-Cortez a letter, highlighting her intention to litigate the matter, should she not unblock Owens' account.
"AOC blocked me because I am without question, her toughest critic," Owens said at the time. "While she uses her social media presence to pollute the youth with fraudulent promises of a socialist utopia, I have used my online presence to directly refute such patently false indications. This outcome then assures us that there will continue to be a loud answer to the far-left's predatory misinformation campaign aimed at our youth. We must never allow people that wish to bring socialism to America, go unchecked."
Chrissy Teigen
Owens lashed out at Chrissy Teigen over claims the model had engaged in cyberbullying, branding the star a "deranged human being."
"How is [Teigen] not beyond cancelled by now?" Owens asked in the caption of an Instagram video. "She is a deranged human being who should be wiped from the internet by Facebook/Twitter standards."
Owens also called Teigen a "vile woman" and a "Hollywood predator," among other names.
"This trash human being has targeted young women FOR YEARS who have done nothing to her other than exist," she wrote on Twitter. "Hollywood has paraded her around as John Legend's 'hilarious non-politically correct wife.' Lindsay Lohan slit her wrists and Chrissy Teigen mocked her for it. Courtney Stodden existed and Chrissy begged her to kill herself. Sarah Palin is a conservative so Chrissy asked her to shoot herself in the face.
"Are suicide and self-harm hilarious to all of the brands that sponsor this abhorrent woman? What about all of you celebrities who spent the last four years crying about Trump's mean tweets? Where are you now?"
Cardi B
Owens initially became embroiled in a nasty feud with the rapper over their opposing political views in August last year.
The spat began when Owens took part in an interview with fellow conservative pundit, Ben Shapiro, where she slammed the then-presidential nominee Joe Biden for taking part in an interview with Cardi B.
Owens called Cardi B "dumb and illiterate" while the rapper said she was "sad" for the Donald Trump supporter.
More recently, in March 2021, Owens criticized Cardi B's 2021 Grammy performance, saying it signifies the "weakening of American society" in an appearance on Tucker Carlson Tonight.
"Millions of young girls follow you. At your best, you are self-deprecating and humorous," Owens later tweeted. "At your worst, you are naked, shoving your vagina into another woman's vagina while thrusting atop her. You were at your worst on the Grammy stage. Do better @iamcardib."
Harry Styles
Owens and Styles took their disagreement on masculinity public when the pop singer seemingly made a jab at Owens by posting a photo of his December 2020 Vogue cover shoot alongside the caption "Bring back manly men."
In the photo, Styles is pictured in a gown, which some found endearing and others slammed as signifying the death of "rugged masculinity."
The controversial commentator responded to Styles' comment on Twitter. "When people try to tell me I don't have influence, and then @Harry_Styles dedicates an entire post to my tweet," she wrote alongside a screenshot of Styles' Instagram photo. "I inspire global conversation. #BringBackManlyMen. Shots fired."
"There is no society that can survive without strong men," Owens later said sharing a link to the photo. "The East knows this. In the west, the steady feminization of our men at the same time that Marxism is being taught to our children is not a coincidence. It is an outright attack. Bring back manly men."
Kimberly Klacik
Owens made accusations against Kimberly Klacik, claiming the former GOP congressional candidate used to work as a stripper and hired a Democratic operative for her election campaign.
The two high-profile Black Conservative activists then engaged in a weeks-long social media spat.
Dave Chappelle
In June 2020, Chappelle performed a Netflix special dedicated to George Floyd, 8:46, which saw him take aim at Owens.
Owens has been vocal in her criticism of the Black Lives Matter movement and called Floyd a "violent criminal."
"That rotten b****, she's the worst," Chappelle said on stage at the time. "I can't think of a worse way to make money. She's the most articulate idiot I've ever seen in my f***** life."
Political Activism
Owens worked as a director of communications for Turning Point USA, a staunchly pro-Trump advocacy group that campaigns on American campuses, before quitting in 2019.
She shot to prominence as a right-wing favorite with her YouTube channel Red Pill Black. She consistently criticized liberal groups and touted Trump's presidency in her videos, with titles such as "WTF? Black Lives Matter Has a List of Demands for White People!"
She founded the "Blexit" campaign to encourage Black voters to quit the Democratic Party and now hosts her own show Candace on The Daily Wire.
Owens tends to focus on race issues, pushing back against liberal arguments and assumptions about the status of people of color in American society.
She said she was "thinking about running for President," in a tweet posted in February 2021 alongside an emoji of the Stars and Stripes and the words "I love America."