Conservative political commentator Candace Owens said Sunday that she's "proud" to not be vaccinated against COVID-19, and added that she "trusts her gut" more than she does Dr. Anthony Fauci, the nation's leading infectious disease expert.
"I still have not received the COVID-19 vaccine and have not demanded that any of my employees get it either. I am proud that I committed myself to standing firm against the bribery, media propaganda, coercion, celebrity-peer pressure campaign, plus censorship. I made a personal decision for me and my family," Owens wrote in a Facebook post Sunday.
"It is isn't easy to swim against such a polluted current but here I am. I trust my gut much more than trust Dr. Fauci. May we all do what we feel in our hearts is right, unabashedly," she added.
The 32-year-old right-wing commentator has repeatedly expressed anti-vaccination views, stating in July that "not one person in my family will ever touch the COVID-19 vaccine."
But while Owens is known for her highly conservative political opinions and support for former President Donald Trump, her criticism against coronavirus vaccines has at time appeared to show accidental support for more liberal ideas.
Last month, she appeared to advocate for bodily autonomy – despite being against abortion – by stating that "medical freedom is an individual right that should never be infringed upon and any person who thinks otherwise has no place in our government."
On another occasion, Owens seemed to show inadvertent support for free healthcare while expressing anti-vaccine views on Twitter.
Her most recent comments on Sunday came as the highly contagious COVID-19 Delta variant continues to surge across the country, prompting an increasing number of city governments and workplaces to require proof of vaccination.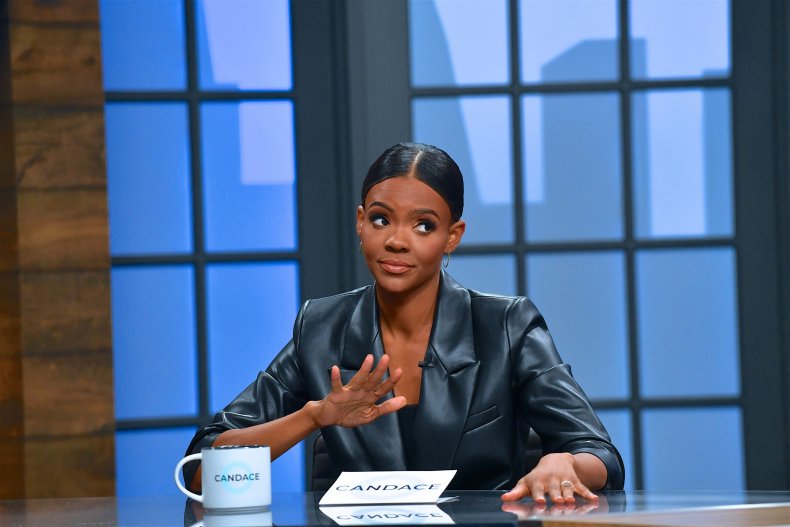 Health care experts have long warned that the Delta variant is more likely to spread amongst unvaccinated populations, and areas of the country that have the lowest inoculation rates are increasingly being hit the hardest.
Last week, Fauci predicted that there could be up to 200,000 new daily COVID-19 cases in the U.S. driven by the Delta variant this fall, as millions of eligible Americans are still choosing not to be vaccinated.
"What we're seeing, because of this increase in transmissibility, and because we have about 93 million people in this country who are eligible to get vaccinated who don't get vaccinated—that you have a significant pool of vulnerable people," Fauci said. "When you look at the curve of acceleration of seven-day averages of cases per day, it is going up in a very steep fashion."
Last month, President Joe Biden blamed American vaccine hesitancy on the spread of misinformation through social media platforms, often through right-wing accounts. Other media watchdogs and experts have accused conservative media networks, among them Fox News, of promoting "anti-vaccine propaganda" to their audiences.
Recently, a Texas GOP official and a right-wing Florida radio host have died due to COVID-19 after criticizing vaccination efforts and refusing to receive the jab.
According to data from the Centers for Disease Control and Prevention (CDC), 50.1 percent of all Americans are fully vaccinated, while 70.8 percent of adults have received at least one dose.