Rapper Cardi B took aim at Representative Glenn Grothman, a Wisconsin Republican, after he criticized her performance at March's Grammy Awards during a House floor speech on Thursday.
Cardi B and fellow rapper Megan Thee Stallion performed their hit single "WAP" at the Grammy ceremony. The song, whose title is an acronym for "Wet A** P***y," received substantial criticism from Republicans and right-wing commentators last year, as they viewed the song as "vulgar" and "immoral." During Thursday remarks from the House floor, Grothman said the Federal Communications Commission (FCC) should have blocked the Grammy performance.
"I've received complaints in my office, and rightfully so, about Cardi B and the Grammys. They wonder why we are paying the FCC if they feel this should be in living rooms across the nation," Grothman said. "I realize that [Vice President] Kamala Harris has used her fame to promote this performer, but I assure the FCC that millions of Americans would view her performance as inconsistent with basic decency."
The Republican congressman urged the FCC to "wake up," saying the agency "should begin to do" its job. "The moral decline of America is partly due to your utter complacency," he said.
After a video of Grothman's remarks was shared on Twitter, Cardi B retweeted the clip, slamming the congressman for focusing on her performance instead of other issues important to millions of Americans.
"This gets me so mad ya don't even know! I think we all been on the edge this week since we seen police brutality back to back including watching one of the biggest case in history go down DUE to police brutality but wait ! This is wat state representative decide to talk about," the rapper wrote in her Twitter post. Cardi B appeared to be referring to the conviction of former Minneapolis police officer Derek Chauvin for the murder of George Floyd last year.
Republican lawmakers and GOP voters are often animated by issues that they view as related to morality, generally stemming from their conservative Christian beliefs. This has led many Republicans to oppose LGBTQ rights, push for anti-transgender legislation and fight against abortion rights. Some conservatives have condemned women who talk openly about their sex lives and their bodies.
Despite the conservative backlash, Cardi B's "WAP" received wide acclaim from the music industry and fans. It debuted last August at No. 1 on the Billboard Hot 100 chart and remained in that position for several weeks. It was ranked by Billboard as the fifth best song of 2020, the second best rap song of last year and third best music video. The BBC rated the track as the No. 1 best single of 2020.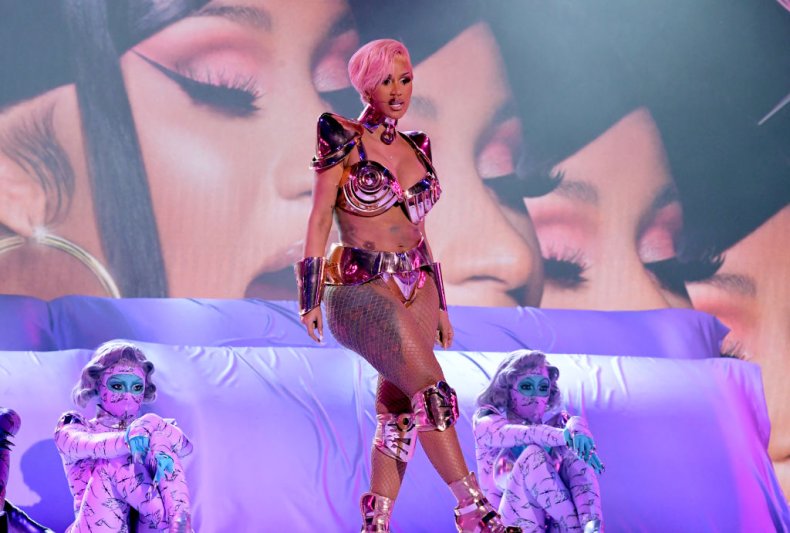 Cardi B has long been vocal about politics, often sharing her views about issues important to her and her fans. The rapper endorsed Bernie Sanders of Vermont for president ahead of the 2020 primaries. She released videos where she talks with the progressive Vermont senator.
Newsweek reached out to Grothman's press secretary for comment but did not hear back before publication.