China Fears Russia's Collapse, Taiwan Foreign Minister Says
China fears President Vladimir Putin's war in Ukraine could lead to Russia's collapse—a scenario that would leave Beijing alone in facing the West's increasing scrutiny, Taiwan's top diplomat has said.
Foreign Minister Joseph Wu believes the U.S. is pressuring the Chinese leadership to distance itself from the Kremlin's actions. But Beijing's considerations about its own fate and legitimacy mean it has so far failed to act, a decision Wu sees as likely to further undermine the already fraught U.S.-China relationship.
A month into Russia's military offensive against Ukraine, China continues to offer Moscow political cover for its actions, including at the highest levels of international governance. While Washington has seen no signs of Beijing's material support for Putin's war thus far, the U.S.—and President Joe Biden himself—has not successfully reoriented the Chinese government's pro-Russia slant, which is itself the product of China's anti-American sentiment at home, and its larger standoff against the U.S.-led international system.
"The U.S. believes that, to stop Russia's further invasion of Ukraine, China needs to stand with other democratic countries and draw a line between itself and Russia. This is putting China under great pressure," Wu said in an interview that aired in Taipei on Wednesday. "This pressure is being ramped up by the deputy secretary of state, the secretary of state, the national security adviser and now the president himself. It puts direct pressure on China's leader."
"The U.S.' demands are very clear. It wants to stop Russia's further destruction of Ukraine, and wants China to play a positive role by urging Russia to stop, or by condemning Russia's indiscriminate killing of innocent people. China does not accept this," said Wu, who believes Washington's engagement with Beijing has not had the desired effect.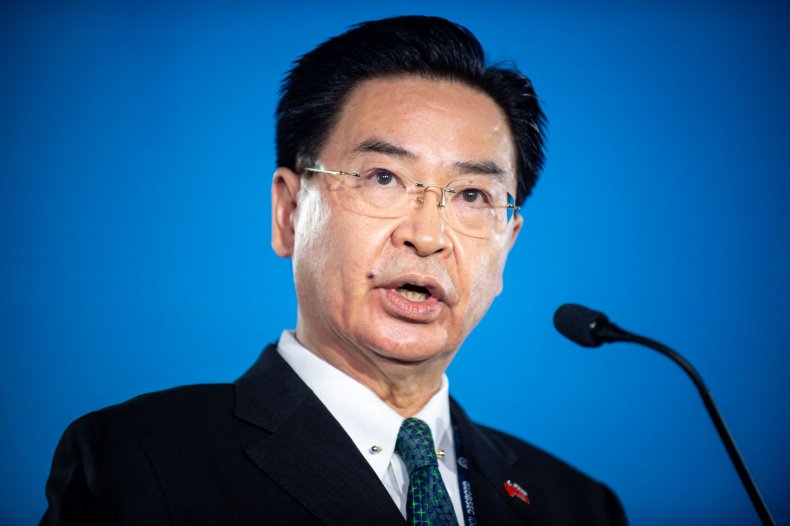 On February 4, after a meeting between President Putin and his Chinese counterpart Xi Jinping in the Chinese capital, the two countries issued an unprecedented 5,000-word joint statement in which Beijing formally aligned itself with Moscow against the West and NATO, solidifying the Sino-Russian strategic partnership. According to Wu, China's principal concern is to ensure Russia does not fail in Ukraine.
"We can think about it this way: if China sees Russia collapse, is that good or bad for them? I believe the Chinese government, and many Chinese people, might find that hard to take. If Russia collapses, China would be alone in facing Western scrutiny of its expansionism," he said. "Even if the Chinese government doesn't approve of Russia's actions, it is difficult for them to put any sort of pressure on Russia. They are afraid Russia will collapse."
At the same time, Wu said, China understands that tying itself too closely to Russia could result in undesirable spillover effects for its own economy. "So they face a difficult situation."
He concluded: "I don't know whether the U.S. wants to see Russia collapse, but it does want Russia to feel the very serious consequences of its invasion of Ukraine."
Wu, 67, who served briefly as Taiwan's de facto ambassador to Washington between 2007 and 2008, was one of three Taiwanese officials to be sanctioned by Beijing last November. He described mutual trust between the U.S. and Taiwan as "very high," and said Taipei would give its American friends no "bad surprises" while they are occupied with events in Europe.