China-U.S. Relations Are in a 'Dangerous Period' and Are 'Likely to Get More Dangerous,' Harvard Scholar Warns
Relations between the U.S. and China have entered a "dangerous period" and are "likely" to become worse, a Harvard University academic who specializes in foreign policy has said.
"We need a new strategic concept for the relationship between U.S. and China, because the old idea from an American perspective is that the strategic partnership has collapsed," Graham Allison, a professor at Harvard's John F. Kennedy School of Government, told the South China Morning Post in comments published Thursday. "I think it is a dangerous period now...and it's likely to get more dangerous if we don't become more imaginative," he warned.
Allison's comments came as the U.S. and several allies on Thursday condemned China for allegedly carrying out cyberattacks against American businesses to steal trade secrets. President Donald Trump's administration argued that China's actions contravene a 2015 agreement, in which Beijing agreed to halt such hacking operations.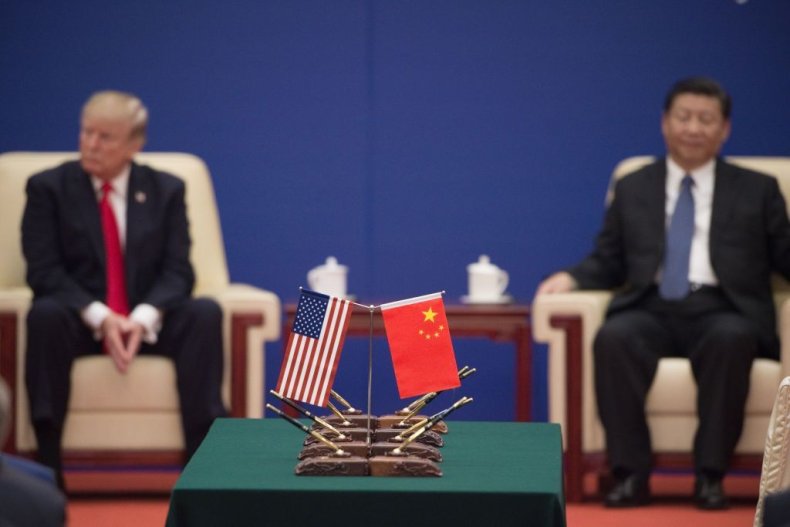 Tensions also remain high between the U.S. and China due to an ongoing multibillion dollar trade dispute. During the summer, Trump slapped $50 billion of Chinese imports with new tariffs, to which Beijing responded in kind. The president later added taxes to another $200 billion of Chinese goods, to which Beijing responded by slapping levies on an additional $60 billion of U.S. products. At the beginning of December, Trump met directly with China's President Xi Jinping at the G20 Summit in Buenos Aires, agreeing to hold off on adding more tariffs in exchange for concessions from Beijing.
However, that same day, Canadian authorities detained Meng Wanzhou, the chief financial officer of Huawei, a prominent Chinese multinational that is also the world's second largest telecom equipment and consumer electronics company. The U.S. wants the prominent Chinese businessperson to be extradited to the U.S. to face charges that her company misled financial institutions about dealings with Iran in circumvention of international sanctions. Meng has been released on a multimillion dollar bail but remains detained in her Vancouver home under 24-hour surveillance. Beijing has demanded her immediate release and accused Canada and the U.S. of violating her "human rights" for political purposes.
"The U.S. no longer sees China as [a] strategic partner, but a strategic adversary," Allison pointed out. "It's challenging for China. So people are asking themselves, 'OK, what to do?' I think the community is actively thinking, but it has not yet come up with anything specific [to do]."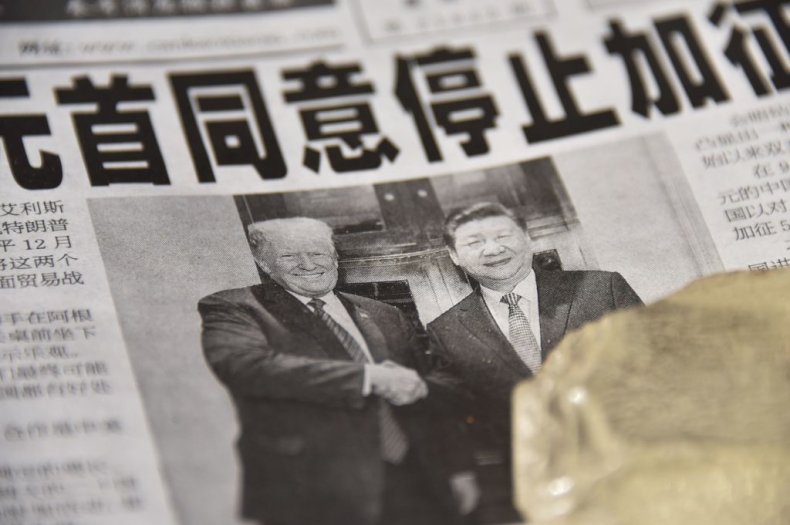 In November, Vice President Mike Pence warned that the Trump administration does not plan to budge on its position against China, even if that means a cold war. Pence also said in October that a senior intelligence official had told him that "what the Russians are doing pales in comparison to what China is doing across" the U.S.
During the Aspen Security Forum in July, FBI Director Christopher Wray, who was appointed by Trump, told attendees that China is seen by his agency as the most significant threat to the U.S., explaining that the agents are investigating economic espionage cases in all 50 states with alleged links to Beijing.
Despite the tensions, Allison said Beijing and Washington need to come together to forge a new relationship "jointly." He said optimistically that there can be "a new form of new power relations between rivals."