The Chinese ambassador to Washington offered a firm reproach of Joe Biden's framing of U.S.-China relations on Wednesday, describing the president's theme of "democracy versus authoritarianism" as a fundamental misjudgment.
Qin Gang, who assumed the post in July, said the U.S. needed to "act first" to rebuild strained bilateral ties, which officials in Beijing have described as being in their most difficult state in the four decades since relations were normalized in 1979.
Speaking at a virtual event cohosted by the Carter Center and the George H. W. Bush Foundation for U.S.-China Relations, Qin called on the Biden administration to roll back Trump-era measures, which he said has led to the persecution of Chinese students and scholars, and made the acquisition of American student visas more difficult.
"We hope that the U.S. side will do more things to lift the iron curtain between our people," Qin said.
Travel to China from the U.S. has also been inconvenienced by the Trump administration's shuttering of the Chinese consulate in Houston in July 2020, he added, saying China "had no choice but to reciprocate" and close the American consulate in Chengdu, Sichuan.
Beijing would not reverse its decision before Washington, he said. "Let the person who tied the bell on the tiger take it off. This is something unilaterally started by the U.S. side, and the U.S. side must act first to resolve it."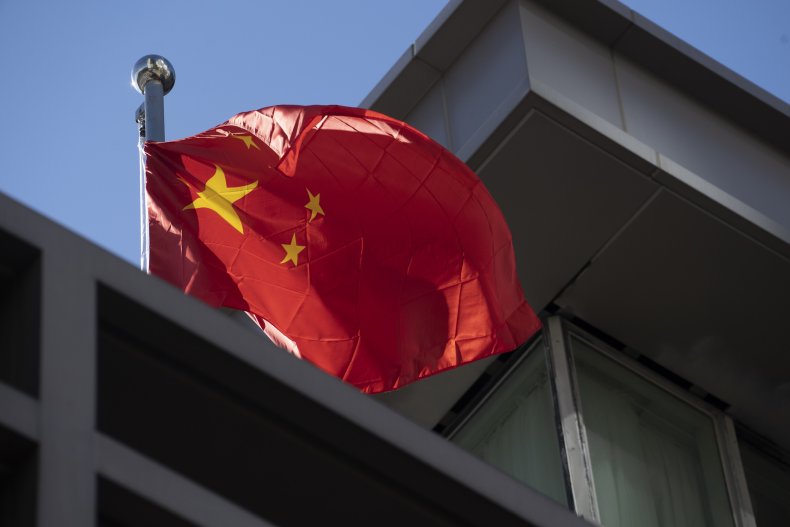 The Chinese envoy's requests echo what Beijing has since termed its "two lists" and "three bottom lines"—a series of demands issued to Deputy Secretary of State Wendy Sherman during her July visit to Tianjin.
They include, among other items, the withdrawal of U.S. sanctions against Chinese Communist Party members, officials and businesses, as well as respect for China's "red line" issues including Xinjiang, Hong Kong and especially Taiwan.
At a regular press conference on Wednesday, China's Foreign Ministry spokesperson Zhao Lijian called the demands "fundamental and substantive issues" that require "serious treatment and an earnest response" from Washington.
The Biden administration is yet to offer any "substantive response," said Zhao.
China's Qin, when asked about his country's contributions to de-escalating tensions with the U.S. in order to avoid conflict, said Beijing would cooperate where possible, but warned that any joint effort would be conditioned upon Chinese interests, too—a likely reference to the belief that collaboration on climate issues is possible amid a fierce U.S.-China rivalry.
"The United States should not expect China's cooperation in areas where only the U.S. has demand and interests, while neglecting or even undermining China's interests at the same time, in particular on these core issues concerning China's sovereignty and territorial integrity," he added.
During his opening remarks, Qin rebuked those "fanning up the battle between democracy and authoritarianism, and putting together an alliance of democracies." He said the current framing of international relations as a clash of political systems was fundamental to "Americans' misunderstanding and misjudgment about China."
Qin's address also centered on the definition of China as a form of democracy, following what analysts say is Beijing's attempt to reshape conventional understandings of democracy and human rights to suit its system of governance.