Chris Christie Touts 'Talent' to Be President, Undaunted by Trump Hinting at 2024 Run
Chris Christie believes he has the "talent" and the "ability" to be president, although he has not made any decision about whether he plans to run in 2024.
Christie touted his credentials and potential presidential ambitions in remarks to the Associated Press published on Saturday. The former New Jersey Republican governor, who led the Garden State from 2010 to 2018, made his pitch despite former President Donald Trump repeatedly hinting that he will seek another term in 2024.
"If I see a pathway to winning, I'll run," Christie told the Associated Press. "And I feel like I have the skills and the talent and the ability to be able to make a difference in our party and in the country. And I'm certainly, at 59 years old, not ready to retire. But I'm not going to do it if I don't see a pathway to winning. So that's why I'm not making any decision now."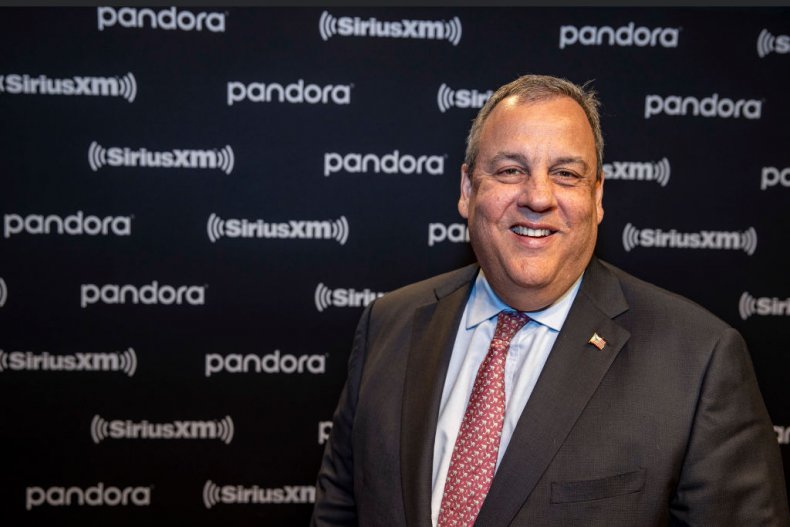 Although Christie supported Trump in 2016 and again in 2020—even helping him prepare for debates against his Democratic opponents—he has been highly critical of Trump's baseless claims that the 2020 election was "rigged" against him.
"As Republicans, we need to free ourselves from the quicksand of endless grievances. We need to turn our attention to the future and quit wallowing in the past. We need to face the realities of the 2020 election and learn—not hide—from them," Christie wrote in his new book Republican Rescue.
During a recent speech to the Republican Jewish Coalition in Nevada, Christie pushed back against Trump's and his GOP allies' false claims about the 2020 election.
"We can no longer talk about the past and the past elections—no matter where you stand on that issue, no matter where you stand, it is over," he said.
Those remarks drew swift backlash from Trump. "Chris Christie, who just made a speech at the Republican Jewish Coalition (RJC) in Las Vegas, was just absolutely massacred by his statements that Republicans have to move on from the past, meaning the 2020 Election Fraud," the former president said in an official statement.
While Christie has criticized Trump for promoting misinformation about the last presidential election, he has doubled down on his support for the former president's policies. He's also left open the possibility of voting for Trump again in the future.
"The policies I supported. You know Laura, the line of supporting Donald Trump starts behind me," Christie told Fox News' host Laura Ingraham this past week.
Polling has suggested that Trump would be a clear frontrunner to secure the Republican nomination if he chose to run in 2024. Recent surveys have also shown that he would be well-positioned to defeat President Joe Biden in a hypothetical re-match election.
While Trump has not officially announced a plan to run for president again, he has repeatedly teased the possibility.
"Well, let me just put it this way," Trump told Fox News last week when asked about his 2024 plans, "I love our country and I think a lot of people are going to be very happy."
Some of his close allies—including former adviser Jason Miller and ex-White House strategist Steve Bannon—have said they expect him to make a bid for the Oval Office.
Miller told Fox Business in early October that he believed "ultimately in 2024 President Trump does run again."
Bannon said during a February speech in Boston that Trump will "come back to us. We'll have a sweeping victory in [the] 2022 [midterms], and he'll lead us in 2024."
Newsweek reached out to Trump's press representatives for comment but did not immediately receive a response.