Chris Noth's career continues to be affected by the reports of multiple sexual assault allegations made against him.
In what was set to be a successful month for the actor, who had returned to TV as Mr. Big in the Sex and the City sequel And Just Like That..., he's finding himself losing work and money.
Three women have come forward and accused Noth of sexual assault in incidents that allegedly occurred in 2004, 2010 and 2015. Noth released a statement denying the accusations, claiming two of the incidents were consensual while his publicist claims he's never heard of the third woman.
He was also accused of being a "sexual predator" by Zoe Lister-Jones after her experience with him on a 2005 episode of Law & Order: Criminal Intent.
With all of the allegations made against Noth, it's led to him losing jobs left, right and center. He'd (spoiler) already been killed off of And Just Like That..., so that seems unlikely to be a role that ended because of the allegations. Here is a list of all the jobs Noth has lost recently.
Dropped by A3 Artists Agency
The day after the first reports of Noth's sexual misconduct was reported, he was dropped by the talent agency A3 Artists Agency.
On December 16, The Hollywood Reporter first reported on two women who had anonymously accused Noth of sexual assault and then reported that A3 had dropped Noth on December 17.
Peloton ad
Noth, 67, could have been the new face of Peloton but instead the fitness brand seem to be distancing themselves from him. Peloton, Noth and Ryan Reynolds collaborated to produce a popular tongue-in-cheek ad which made reference to Mr. Big's demise on And Just Like That...
However, not long after the allegations were made against Noth, and after it had been viewed millions of times online, Peloton and Reynolds both removed the video from their social media accounts.
The Equalizer
For two seasons, Noth had starred as William Bishop in the TV-adaptation of The Equalizer on CBS. On Monday, December 20, it was announced he would not be returning to the show.
Universal Television and CBS released a joint statement which simply read: "Chris Noth will no longer film additional episodes of The Equalizer, effective immediately." Noth will appear in at least one future episode as Bishop, the quirky ex-CIA director, because it has already been filmed.
The Equalizer on CBS stars Queen Latifah, Tory Kittles and Adam Goldberg.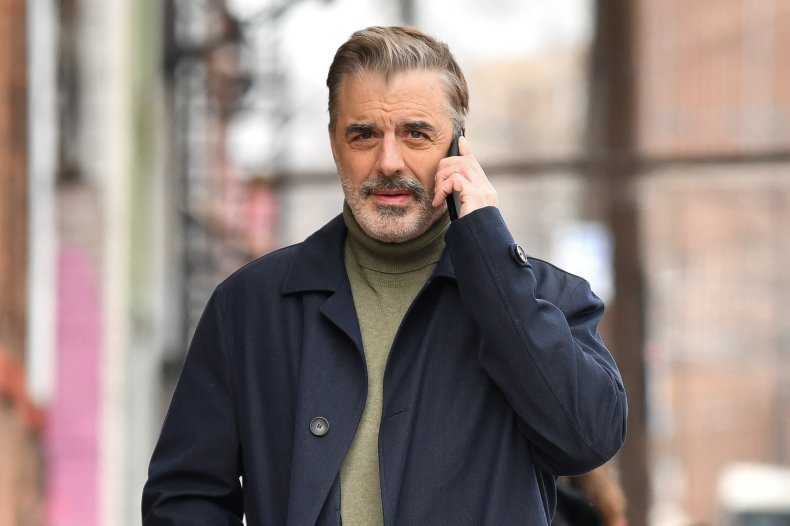 Tequila sale
Noth also appears to have lost out on a lucrative deal to sell his tequila brand for $12 million.
Entertainment Arts Research Inc. were due to acquire Noth's Ambhar tequila brand but told Fox Business they wouldn't be moving forward with the deal. CEO Bernard Rubin said: "At this point in time it doesn't make sense for us to move forward with this deal in light of the claims, which must be taken with the utmost seriousness."
A representative from Noth's team told Deadline that "no definitive agreement was ever signed."