Chrissy Teigen Is Pregnant, Expecting Baby After Suffering Pregnancy Loss
Chrissy Teigen and husband John Legend are expecting their "rainbow baby," nearly two years after suffering a devastating pregnancy loss.
The model, 36, announced she's pregnant via Instagram on Wednesday, August 3.
"The last few years have been a blur of emotions to say the least, but joy has filled our home and hearts again," the Hotel Transylvania 3: Summer Vacation actress shared in the caption alongside several photos of her baby bump.
"1 billion shots later (in the leg lately, as u can see!) we have another on the way. Every appointment I've said to myself, 'Ok if it's healthy today I'll announce,' but then I breathe a sigh of relief to hear a heartbeat and decide I'm just too nervous still," she continued.
"I don't think I'll ever walk out of an appointment with more excitement than nerves but so far, everything is perfect and beautiful and I'm feeling hopeful and amazing. Ok phew it's been very hard keeping this in for so long!"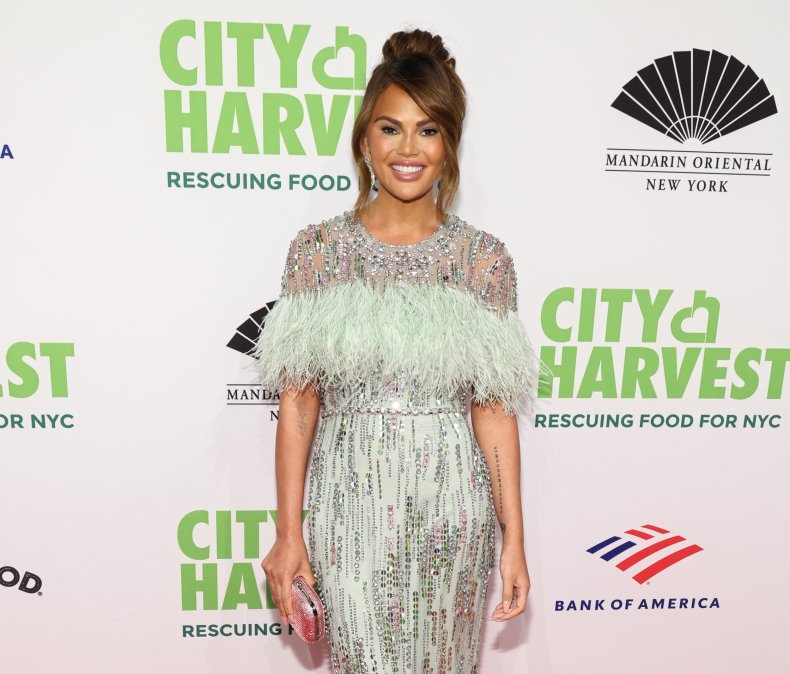 Fellow celebrities were quick to congratulate the couple in the comments underneath the announcement.
"Beautiful news," Kate Hudson said with a heart emoji.
"Congrats to you and your family!!!" Mandy Moore added. "Sending you all the good thoughts and love."
The Real Housewives of Atlanta star Kim Zolciak-Biermann wrote, "Congrats! So happy for you guys," while Katie Couric said, "Congratulations, Chrissy! So happy for you and John."
Teigen, who has been open about her fertility struggles, revealed in October 2020 that she delivered their son Jack at 20 weeks. The cookbook author had been on bed rest and experienced heavy bleeding that led to blood transfusions.
She explained in a heartbreaking personal essay on Medium that her pregnancy complications were caused by a partial placenta abruption.
"At this point, I had already come to terms with what would happen: I would have an epidural and be induced to deliver our 20 week old, a boy that would have never survived in my belly (please excuse these simple terms)," she wrote.
She added that she had "placenta problems" with her other pregnancies too, noting she "had to deliver Miles a month early because his stomach wasn't getting enough food from my placenta."
Teigen and Legend, 43, are also parents to Luna Simone Stephens, 6, and Miles Theodore Stephens, 4.
In February, the Utah native revealed to her 38.7 million Instagram followers that she resumed in vitro fertilization.
"I wanted to let you guys know I'm balls deep in another IVF cycle to save as many eggs as I possibly can and hopefully make some strong, healthy embryos," she said at the time.
It's unclear how far along the Chrissy's Court producer is in her pregnancy and whether she and her husband know the sex of their child.
Newsweek reached out to Teigen and Legend's representatives for additional comment.