Dan Bongino Tells CPAC He'll Start Up Server Farms, Banks, 'Whatever You Want' for Conservatives
At the Conservative Political Action Conference (CPAC), conservative commentator Dan Bongino said that he would build server farms, social media platforms, banks and other critical infrastructure purely for conservatives if mainstream businesses refuse to serve people who spread conservative speech.
"You want to cancel us off Twitter? We'll start Parler. You want to cancel Parler? I'll start Parler 2. You want to cancel Parler 2? I'll start another platform after that. You want to dump a server farm? I'll buy a server farm. You want to shut down a cloud support? I'll start a cloud company too. You want to do DDoS?" Bongino said during his speech. "What do you want, anybody? I'll do it all. Payment processors? Shit, I'll start a bank with you, if you want. I will start up whatever you want."
He added that conservatives were willing "to split this country's economy in half because ... we will not be silenced."
Bongino's comments speak to the theme of this year's CPAC conference: "America Uncanceled." Canceled is a word for being fired, publicly criticized or losing social media access for publicly voicing controversial views.
His statement specifically refers to Parler, a right-wing social network that he has invested in. Parler was taken offline in January by Amazon Web Services. The company dropped Parler from its servers over allegations that Parler's users had incited violence, including the January 6 riots at the U.S. Capitol.
In early January, both Google and Apple removed the Parler app from its online stores. alleging similar "threats of violence" by users.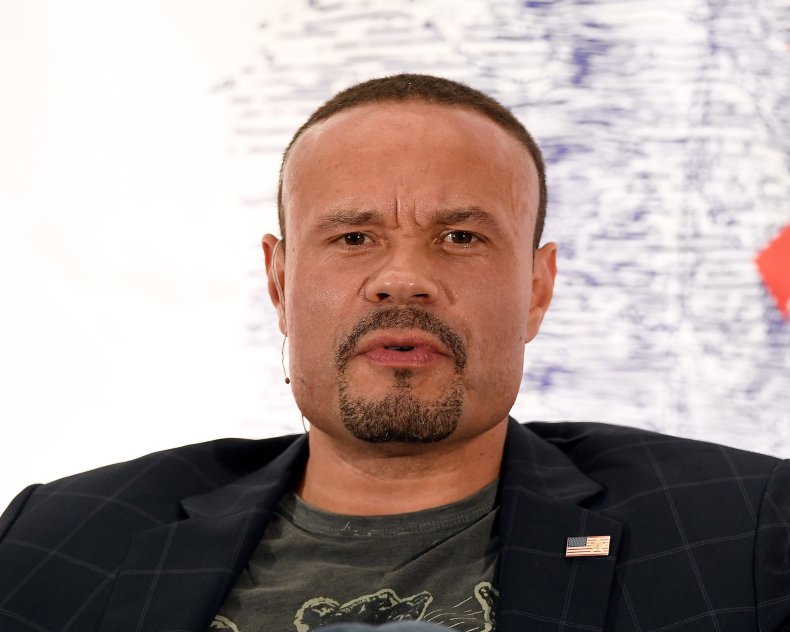 About five days after insurrectionists at the Capitol tried to overturn the election in favor of former President Donald Trump, The Washington Post reported that Cumulus Media—a media outlet with numerous right-wing talk radio stars, including Bongino—ordered its conservative media hosts not to repeat Trump's thoroughly debunked claim that widespread voter fraud had "stolen" the 2020 election from him.
Bongino contacted Newsweek to say that Cumulus Media never sent him any such order.
Bongino's own broadcasts and social media posts have repeatedly questioned the legitimacy of the 2020 vote. One of Bongino's broadcasts featured Trump attorney Rudy Giuliani claiming that Dominion voting machines had switched people's votes from Trump to Joe Biden. Dominion is now suing Giuliani for defamation over his unproven claims.
Before this week's conference, CPAC canceled one of its own speakers from the lineup, conservative commentator Young Pharaoh, after his past comments pushing anti-Semitism and conspiracy theories resurfaced.
CPAC describes itself as "the largest and most influential gathering of conservatives in the world."
This year's conference features seven talks on "protecting elections" and Trump as its top speaker.
Newsweek contacted Bongino for comment.