Trump's Grand Jury Celebration May Be Short-Lived
Donald Trump says the partial release of the Fulton County special grand jury's report into whether he and his allies allegedly tried to overturn Georgia's 2020 presidential election results clears his name.
But there could still be trouble for the former president.
"Thank you to the Special Grand Jury in the Great State of Georgia for your Patriotism & Courage," Trump wrote Thursday afternoon on Truth Social. "Total exoneration. The USA is very proud of you!!!"
While the release of three portions of the report included a heavily redacted summary showing the 24-member grand jury unanimously voted that they could find no evidence to support Trump's claims of widespread election irregularities, a majority of them believe "one or more" witnesses who testified on his behalf may have committed perjury.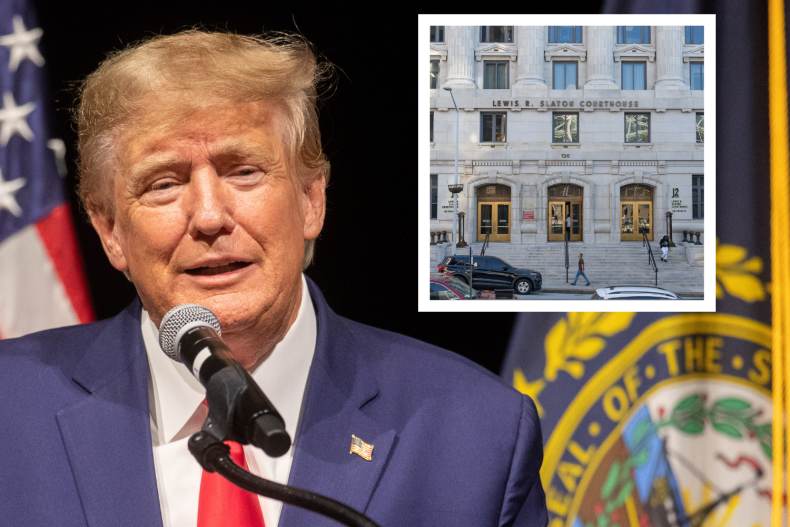 The grand jury, convened by Fulton County District Attorney Fani Willis, heard from 75 witnesses that included an array of Trump advisers:
Trump's former personal attorney Rudy Giuliani
Former Trump attorney John Eastman
Attorney Sidney Powell
Former Trump Chief of Staff Mark Meadows
Former Trump national security adviser Michael Flynn
Attorney Kenneth Chesebro
Former White House lawyer Eric Herschmann
Attorney Cleta Mitchell
Attorney Jenna Ellis
Republican Senator Lindsey Graham, who initially resisted testifying and took his case as high as the Supreme Court to avoid doing so, ultimately answered more than two hours of questions from the grand jury.
Former U.S. Attorney Barbara McQuade said there's "good reason" to speculate that Trump could face a Racketeer Influenced and Corrupt Organizations (RICO) charge.
She called it an "attractive" charge for Trump, who she believes could face RICO charges related to fraud, allegedly pressuring officials like Georgia Secretary of State Brad Raffensperger to change the votes or submitting a false slate of electors.
"The idea, and why it is so useful, is it allows you to go after the boss," McQuade told MSNBC on Wednesday. "The person who doesn't get his hands dirty and allows his underlings to do all the dirty work."
The watchdog group Citizens for Responsibility and Ethics in Washington said Trump may face 10 potential offenses resulting from the probe that originated from Trump asking Raffensperger to "find" the 11,780 votes needed to beat Joe Biden in Georgia in the 2020 election.
Fulton County Superior Court Judge Robert McBurney said the grand jury's full report will not yet be released to protect the due process rights of the people recommended for charges.
Newsweek reached out to Trump's team for comment.
Correction 03/06/23, 12:50 p.m. ET: This article was updated to remove a false assertion that Jacki Pick Deason testified before the special grand jury.