Erdogan Ally Says Turkish Pilot Decided To Down Russian Jet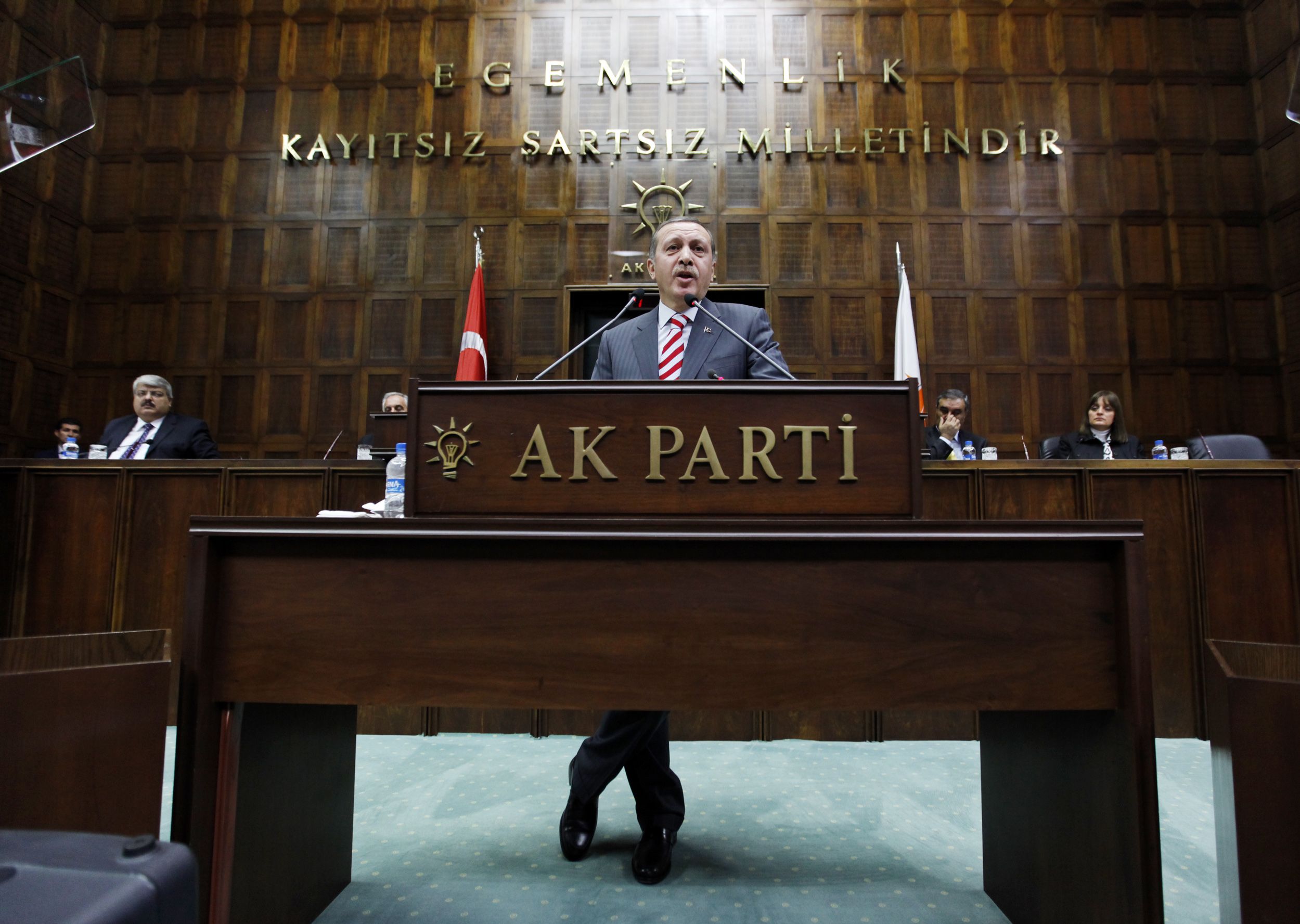 Turkey did not order its pilot to down a Russian war jet in November, rather he decided to do it himself despite the plane leaving Turkey's airspace, an ally of the country's President Recep Tayyip Erdogan told Russian state news.
The incident prompted a swift drop in relations between the two nations, with both sides accusing each other of trading oil with militant group Islamic State (ISIS), and Turkey refusing to apologize for shooting down the plane. Initially, Erdogan accused Russia of also arming Kurdish militants that Turkey was fighting and claimed Putin was more interested in propping up the regime of Syrian President Bashar Assad than fighting ISIS.
Last month Turkey backtracked on their defiance, however, with Erdogan apologizing to Putin for the incident.
After last week's attempted coup by factions within the Turkish armed force, Erdogan's ruling party appears even less keen to answer for the decisions of the military, as his party deputy chairman telling Russia's Sputnik news agency that the government did not order the shooting of the Russian plane.
"The decision to shoot down the plane was taken in the air," Yasin Aktay, deputy chairman of the ruling Justice and Development Party (AKP) said. "Such decision are made by a pilot and he abides by the rules of engagement. Although, he can avoid downing a plane that has violated the airspace for a short span and leaving it," he said.
"The downing of a Russian plane that was clearly abandoning the Turkish airspace raises questions," Aktay added.
Russian import sanctions and a ban on charter flights introduced last year appeared to soften Turkey's taste for a standoff with Russia, as Erdogan made several moves in pursuit of reconciliation before apologizing. Since the coup attempt, several prominent Turkish officials including Ankara Mayor Melih Gokcek have blamed Fethullah Gulen, the man Erdogan accused of orchestrating the coup, as the one who gave the orders to shoot the jet.
Erdogan is set to meet Russian President Vladimir Putin early next month in Russia with the latter likely to reiterate his support for Ankara in surviving the coup attempt.