What Ezra Miller's Accusers Have Said About Actor's Alarming Behavior
The Flash and Fantastic Beasts star Ezra Miller has been in and out of the headlines since April 2020, when footage of Miller placing a woman in a chokehold outside a bar in Iceland went viral.
This year alone, Miller has had several run-ins with the law in Hawaii.
They were charged with harassment and disorderly conduct and pleaded no contest after an altercation at a bar in March 2022. Then in April, they were arrested on suspicion of second-degree assault after the allegedly launched a chair at a 26-year-old woman, hitting her on the head.
Now, some of the alleged victims have spoken out about their encounters with Miller in an interview with Variety.
Newsweek has everything you need to know.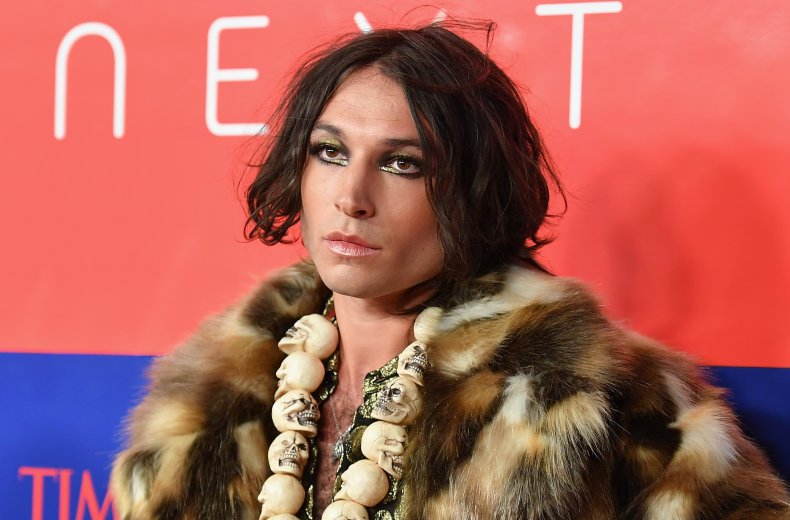 What Ezra Miller's Accusers Have Said About Actor's Alarming Behavior
Iceland
In 2020, when production on Fantastic Beasts: The Secrets of Dumbledore was halted due to COVID, Miller relocated to Iceland where they were spotted partying at Prikið Kaffihús, a bar in the country's capital Reykjavík.
According to three sources reported by Variety, the woman and Miller had been joking about Miller's wounded feet inside the bar, which Miller claimed were scars from a fight.
As their conversation ended, the woman joked: "Just so you know, I could take you in a fight" to which Miller replied, "You really want to fight?". Two minutes later, they were heading to the smoking area after she joked for Miller to "meet me outside"
However, what unfolded was not harmless banter between friends and instead, Miller placed the woman in a chokehold and pushed her onto the ground.
On April 6, 2020, a video appeared in a now-deleted tweet, appearing to show Miller choking a woman and wrestling her to the ground at Prikið Kaffihús. The video was verified by Newsweek, and other news outlets.
In the seven-second video, Miller can be heard saying "Oh, you wanna fight? That's what you wanna do?" to a woman who is jokingly preparing herself for a fight.
Moments later, Miller was seen grabbing the woman by the throat and throwing her to the ground. The video then stops suddenly.
Miller was not arrested but was removed from the bar by staff.
After the incident, the female victim spoke to Variety and she recently confirmed her comments could be printed. This is the first time she has spoken publicly about the altercation.
She told Variety: "I think it's just fun and games—but then it wasn't."
"All of a sudden, [they're] on top of me, choking me, still screaming in my face if I want to fight. My friend who's filming sees [they're] obviously not joking and it's actually serious, so he stops filming, and pushes [them] off me as [they're] still trying to fight me. Two guy friends of mine are actually holding [Miller] back as [they're] screaming, 'This is what you wanted! This is what you wanted."
Moments before the incident, one of her friends approached Miller and told them they had heard they did not want to fight. The victim explained to Variety: "My friend didn't have to say that. It was just a joke, obviously—but [Miller] took that literally and got super mad and came running outside."
Bartender Carlos Reynir eventually was able to break up the fight outside.
He recalled to Variety that he tried to remove Miller from the premises, and Miller spat at him.
Reynir said: "[Miller] grabs me by the throat as I'm trying to usher them out the [back] door and tells me they're not leaving.
"They proceeded to spit in my face several times, so with the final push I closed and locked the door."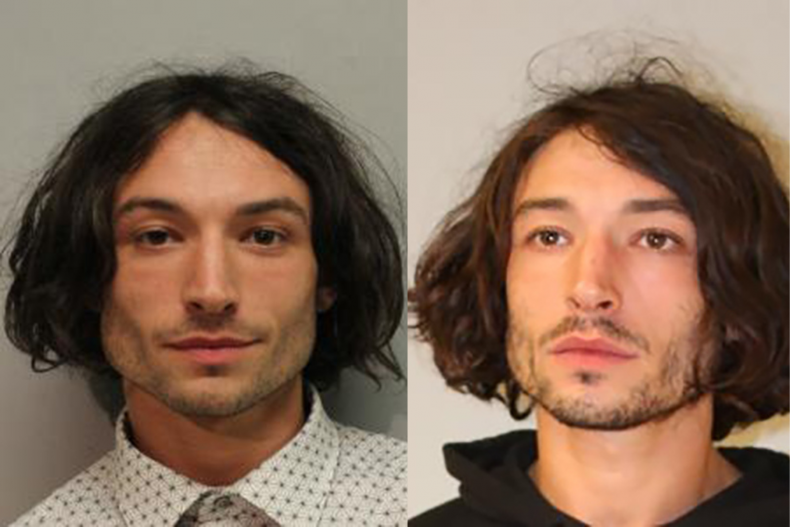 Germany
Speaking to Variety, a woman who has been named Nadia to protect her privacy, alleged that her two-year friendship with Miller took a different turn when they visited her in Berlin in February 2022.
Miller reportedly began smoking in Nadia's apartment and when she asked them to stop, Miller's behavior drastically changed.
Nadia reflected how Miller began making comments such as "I'm a maker of plants. Tobacco is sacred" and that they could do "whatever they want when they want."
She added when she repeatedly asked Miller to smoke outside, or on the balcony, "they looked at me with this really mean, stern face, and told me, 'Sit down,' like they were ordering a dog"
"That just set them off. I asked them to leave about 20 times, maybe more, they started insulting me. I'm a 'transphobic piece of s***.' I'm a 'Nazi.' It became so, so stressful for me. They were going around my house, looking at everything, touching everything, spreading tobacco leaves on the floor. It felt disgusting and very intrusive", Nadia shared.
Miller eventually left the premises but returned soon after, accusing Nadia of stealing his passport. After realising Miller had left their passport and some of their belongings in a jacket inside her apartment, she threw it down to them over her balcony.
She added: "I felt totally unsafe."
In April 2020, Nadia filed a criminal complaint about Miller to the German State Prosecutor's Office in Berlin, which began investigating charges of trespassing.
However, the investigation was stopped as Miller was no longer in Germany.
The U.S.
Two protection orders have also been placed against Miller in the U.S.
In June 2022, The Los Angeles Times reported the first domestic violence protection order against Miller was made by the parents of 18-year-old environmental activist Tokata Iron Eyes from the Standing Rock Indian Reservation in North and South Dakota.
Chase Iron Eyes and Sara Jumping Eagle accuse Miller of "psychologically manipulating, physically intimidating and endangering the safety and welfare" of their daughter, Tokata Iron Eyes, between the ages of 12 and 18, according to court documents reported by the LA Times.
A tribal court judge approved the interim order earlier last week but "the Court cannot locate or serve" Miller a copy of the petition, according to the LA Times as they are facing difficulties locating Miller.
In a statement to the LA Times, Tokata's parents said: "Tokata needs help without Ezra's interference. Ezra is a 29-year-old person who needs to get help on their own path and not interfere with Tokata's development as their own person."
Tokata, who is currently going by the name Gibson, posted on her Instagram account (which was confirmed by her parents to belong to her) on June 16, to "acknowledge the tragedy that is the narrative of the general public and the assumptions made on my behalf by my family and friends regarding my stability and otherwise."
Tokata's statement said: "I dropped out of [Bard] five months ago, my friend and comrade William passed shortly thereafter, my mind was incredibly impacted and I've needed space and time for the processing of grief.
"My comrade Ezra Miller for the entirety of the aforementioned era has only provided loving support and invaluable protection throughout this period of loss."
It continued: "I am in no way, or under any circumstances have ever been during my short-lived adulthood in need of a conservatorship."
Tokata concluded the statement with the following: "This bout of blatant betrayal and toxicity my parents and others have chosen to punish me with has been desperately embarrassing and traumatically life-altering, relationships in my life have been grossly affected, some detrimentally so. This behavior is unacceptable and needs to be called out."
The second protection orders were by the parents of a 12-year-old in Massachusetts regarding an incident in early 2022, when Miller was involved in a confrontation with the child's mother and her neighbor and had been acting inappropriately toward their non-binary child.
The family was granted a temporary harassment prevention order, reported to The Daily Beast.
A disagreement broke out between the child's mother and Miller in February 2022, after Miller accused her of cultural appropriation when she mentioned she had been traveling with "her tribe" of people. Tensions escalated when Miller claimed that the board game Parcheesi had Rastafarian roots, which their visiting neighbor, who is half-black, questioned directly.
The visiting neighbor told the Daily Beast that after Miller started screaming in their face, "they opened up their jacket—they had this, like, big Sherpa jacket—and they opened up one side of their jacket, you could see a gun, and they said, 'Talking like that could get you into a really serious situation.'"
The child, who was 11 at the time of the events told The Daily Beast: "They automatically were just weirdly drawn to me and kept talking about how they love my outfit and love my style, and kept going on and on about how it was great. It was really uncomfortable. I was really nervous. I was scared to be around them after they'd yelled at my mother and she was crying."
Miller reportedly apologized for their behavior but continued to visit the family in April, May, and early June 2022.
Newsweek has approached Miller's representatives for comment.