France Sends In Military Vehicles Used in War Zones to Take On Paris 'Yellow Vests' Protests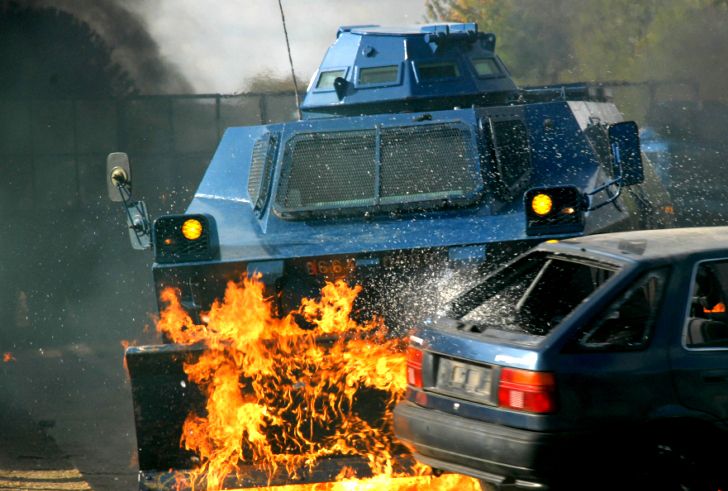 France was set to deploy armored vehicles that have been used in war zones to take on violent protests that have ravaged the capital.
French Prime Minister Édouard Philippe said Thursday that security forces were set to send in up to a dozen Berliet VXB-170s, known to the country's National Gendarmerie as the VBRG, alongside 8,000 police and gendarme officers Saturday to secure Paris as the gilets jaunes, or "yellow vests," demonstrations tore through streets in protest of a proposed fuel tax and other unpopular government policies. Philippe pointed to looting and destruction of property in justifying the rare measure.
"We are facing people who are not there to demonstrate but are there to smash things up and we want to ensure that we're not leaving them to do as they please," Philippe told French broadcaster TF1.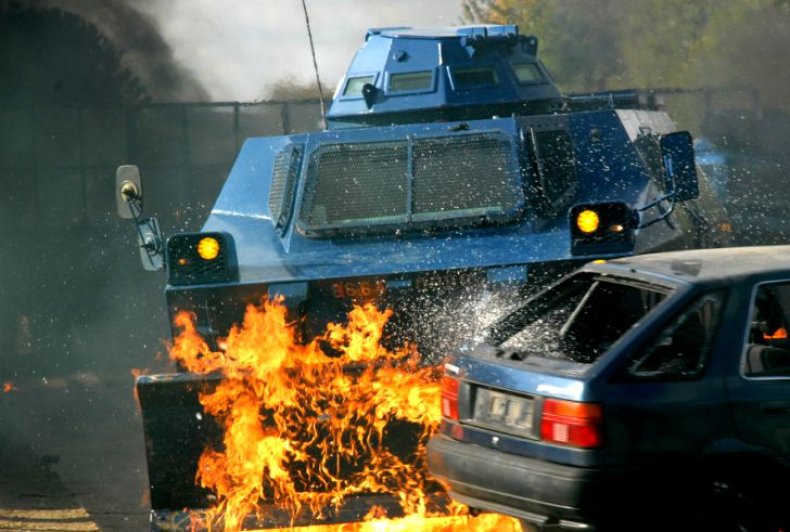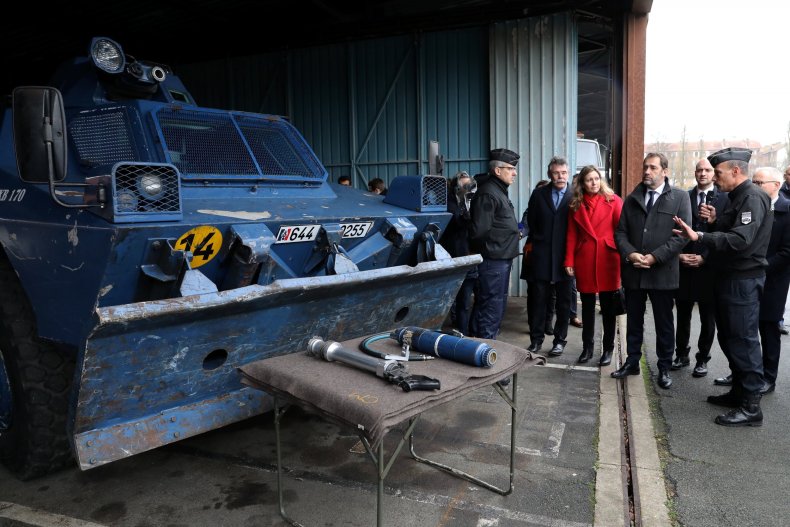 The VBRG has been used by France's mobile gendarmes since 1975 and is "especially used during law enforcement operations and may also be engaged in counterterrorism operations, in external operations or even in operational defense of territory," according to the French Defense Ministry's official website. The ministry said the vehicle "successfully engaged in joint operations" during the war in Kosovo and the first civil war in the Ivory Coast.
Capable of being equipped with a 7.62 mm machine gun, 40 mm grenade launcher and a bulldozer-like blade, the VBRG has rarely been seen in major city streets. The last time the French security forces deployed the vehicle was the forced evacuation of squatting activists at the Notre-Dame-des-Landes in western France in April, and VBRGs were also mobilized during riots that hit Paris and its surrounding suburbs in 2005, according to the newspaper Sud Ouest.
France has frequently experienced surges of social unrest, but the ongoing turmoil has been described as the worst the country has seen in half a century, with several killed and at least hundreds arrested and hundreds more injured. The "yellow vests" movement gets its name from the high visibility safety vests that drivers are mandated by law to carry in their vehicles.
Nationwide protests, strikes and small riots have intermittently continued throughout the year to October, but the "yellow vests" movement really took off in November as hundreds of thousands took to the streets to protest of French President Emmanuel Macron's controversial carbon tax. The measure was designed to combat climate change by hiking fuel prices but has stoked enough outrage for many protesters to demand his resignation.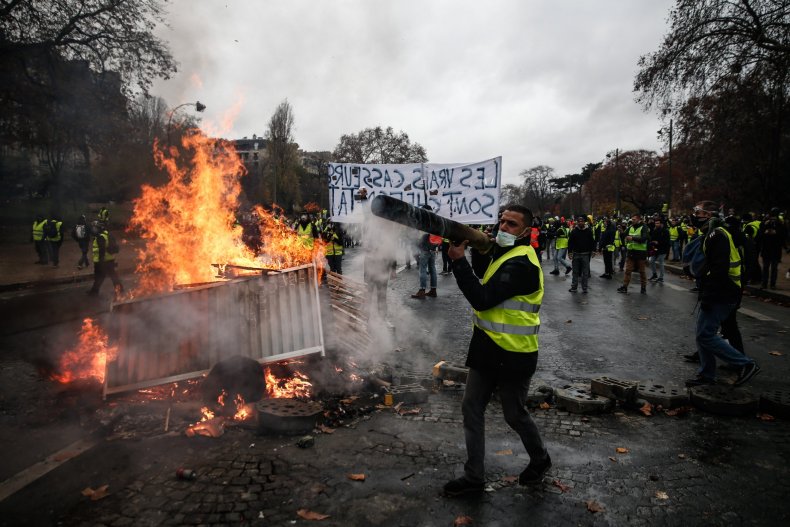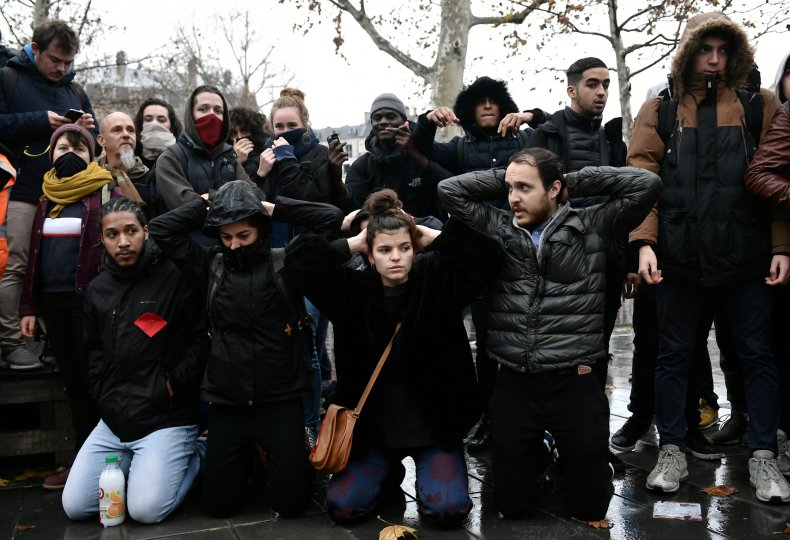 The "yellow vests" were also not a homogenous movement but composed of various groups, including workers, students and activists. The more violent participants have burned down structures, looted shops and attacked police. Macron has reportedly considered declaring a state of emergency as the Eiffel Tower and other major sites were shut down in anticipation of further unrest, even as the president promised to postpone his divisive proposal.
While scenes of rioters wreaking havoc across the country have drawn criticism, allegations of police brutality have also bolstered anti-government sentiment in France. Recent videos have emerged showing multiple security force members beating an unarmed protester lying on the ground, as well as students being forced against walls as police broke up university demonstrations against Macron's education reforms.