'Perfect Match' Stars Francesca Farago and Damian Powers' Dating History
Perfect Match features a lot of familiar faces from Netflix dating shows but for Too Hot to Handle star Francesca Farago, one face may be more familiar than most.
Farago is one of the cast members on Perfect Match, which premiered on February 14, alongside fellow reality television stars Shayne Jansen from Love Is Blind, Joey Sasso from The Circle, Dom Gabriel from The Mole, and many more.
The series sees the contestants, who are shacked up in a luxury villa in Panama, couple up with the co-star they think they have the best connection with. The couples then compete in a series of challenges and games to be deemed the most compatible pair.
Throughout the first four episodes of Perfect Match, Farago is in a seemingly strong couple with Gabriel but, at the end of episode four, somebody from Farago's past makes an appearance and threatens to change everything in the villa.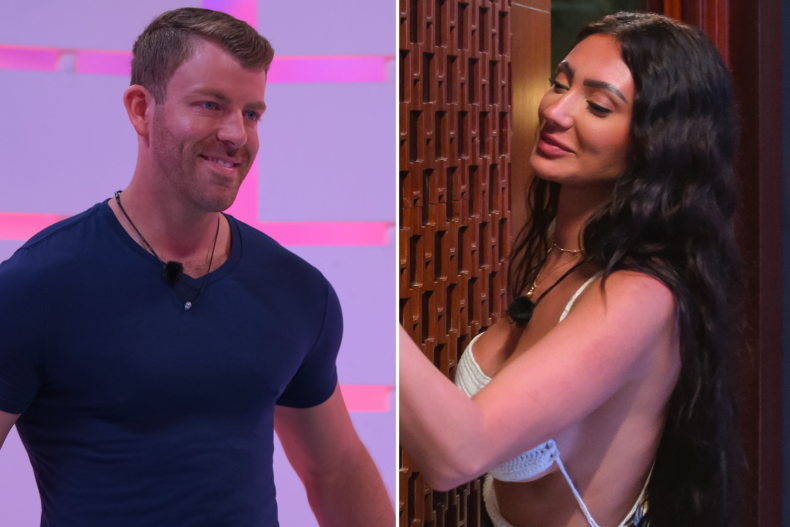 That person is Damian Powers, who fans may recognize from the very first season of Love Is Blind.
Amid Powers and Farargo's potential reunion, fans may need a reminder of what exactly has happened between the pair in the past.
Newsweek has everything you need to know about the reality television pair's history.
*Warning—this story contains major spoilers for the first four episodes of Perfect Match*
What Happened Between Francesca and Damian on Love Is Blind?
Rumors Farago and Powers were dating first began circulating in August 2020 after the two were snapped by paparazzi leaving an LA restaurant hand in hand.
Powers was thought to be in a relationship with Giannina Gibelli, his fiancée from Love Is Blind, at the time, and after the photos went viral, Powers released a statement to E! News.
Denying anything was going on with Farago, Powers explained that they had been at dinner with the attorney they share along with a few friends.
"Francesca grabbed onto me in an attempt to shield herself from the paparazzi as our entire group entered the car. Francesca and I are not dating or romantically involved but remain friends," he said at the time.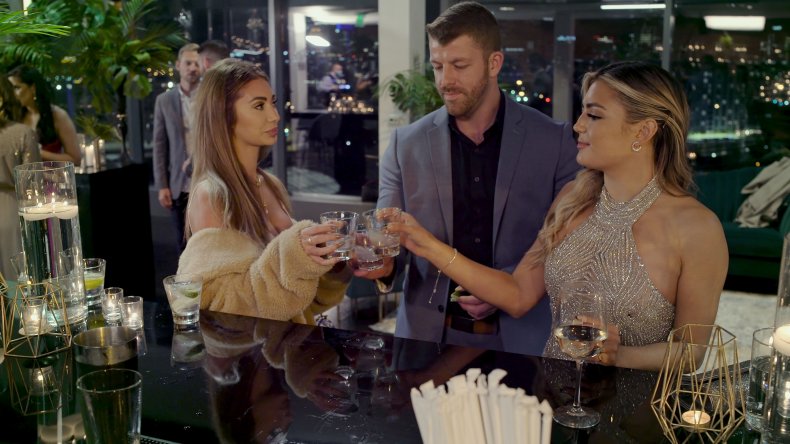 Then, when the Love Is Blind: After the Altar reunion aired shortly after, Powers was seen sharing lunch with Farago, where he invited her to the show's reunion party, despite him working on his relationship with Gibelli at the time.
When Farago asked for clarification on whether she was going as his date or just as a friend, Powers responded: "We will go as friends and see where the night goes."
In an infamous scene, Farago then came to the reunion party and came face to face with Gibelli, who was unaware Powers had even invited a plus one.
Things got very awkward when Gibelli told Farago to stay away from Powers, while Farago called out Power for not being fully honest about the seriousness of his and Gibelli's relationship.
Farago then left the party solo, while Gibelli told Powers she could not trust him anymore, causing him to storm out of the party exclaiming Gibelli's remarks were "b*******."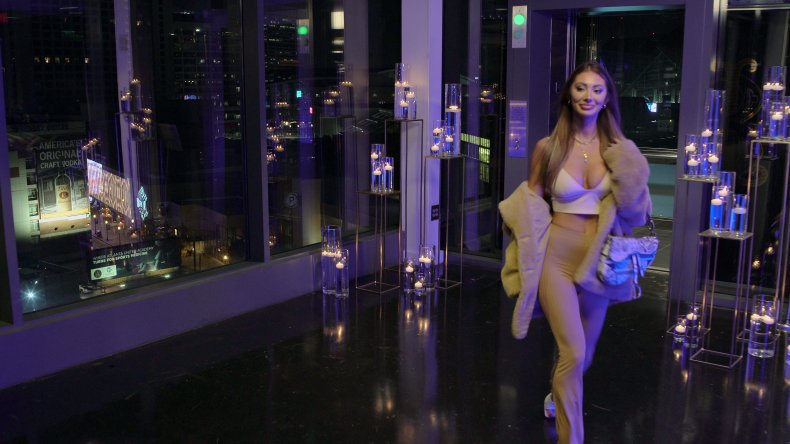 Francesca and Damian on Perfect Match
Fast forward to Perfect Match and it seems like Farago is keen to give a potential romance with Powers another chance.
In episode four, Farago and her partner, Gabriel, are deemed the most compatible couple after winning a physical challenge and they then head to what is called the "board," where the couple holding the power goes to match their fellow housemates up on dates.
While looking at the potential new contestants available to be paired up on outings with their co-stars, Farago shocks her partner by suggesting she go on a date herself.
One of the players on the board is revealed to be Powers and, having missed the chance to pursue anything romantic back in 2020 due to his ties with Gibelli, Farago expresses interest in reuniting with him.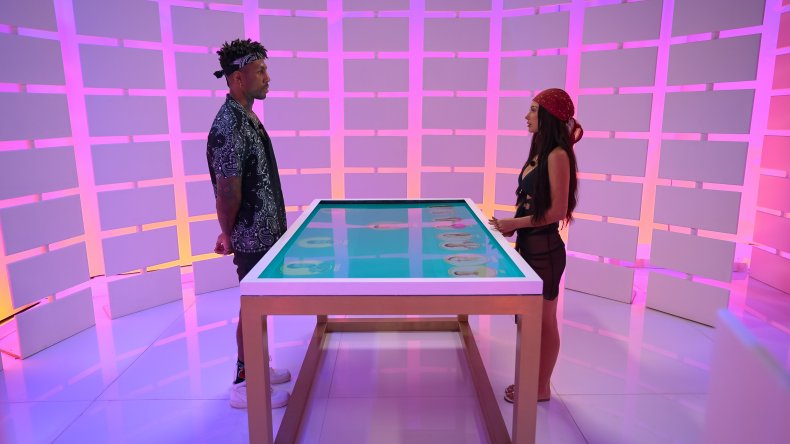 Farago tells Gabriel that nothing romantic has happened with them in the past, saying: "We never kissed. It was just friendship."
The episode ends on a cliffhanger as Gabriel returns to the villa to tell his Perfect Match co-stars that Farago wants to go on a date with Powers, becoming overcome with emotion and teary while discussing the situation with the rest of the cast.
Gabriel is then seen trying to give a confessional interview to camera but is unable to even get his words out as he is so upset.
Though Perfect Match fans will need to wait until February 21 for the next batch of episodes, a teaser at the end of the batch of episodes has given a glimpse at what to expect and it doesn't look like the Farago/Powers/Gabriel love triangle is going to die down any time soon.
The first four episodes of Perfect Match are available to stream on Netflix now. Episodes 5 - 8 will follow on Tuesday, February 21, and the final four episodes will be released on February 28.