Greta Thunberg Turns 17: A Look Back at Her Year
The last year has been a busy one for Greta Thunberg, who turns 17 on 3 January—just a few days after the clocks chimed in the new year.
In 2019, the climate activist encouraged waves of student strikes, addressed world leaders at multiple international summits, almost won a Nobel Peace Prize, and was named TIME magazine's "Person of the Year," all the while incurring the wrath of climate denialists and even President Donald Trump.
In sum, she has become "a symbol of future generations whose lives will be impacted by the failure of older generations to act today," Connie Flanagan, a professor at the school of Human Ecology at the University of Wisconsin-Madison and an expert in youth politics, told Newsweek.
The Swedish teen first attracted headlines when she bunked school to sit outside the Swedish parliament in August 2018 and protest against the government's lack of action on climate change. Her one-person protest rapidly encouraged others to take action—two months later, thousands had gathered to hear her speak in Helsinki.
By December, the movement had grown to include 20,000 or so students from around 270 towns and cities across the globe. This year, the climate movement has continued to swell, with strikes attracting hundreds of thousands of students from across the world.
"I knew Greta back before the fame happened—right after the youth climate action marches my organization Zero Hour organized, I saw a few tweets about this girl Greta who was sitting outside the Swedish parliament striking for the climate, and was immediately captivated," Jamie Margolin told Newsweek. Margolin set up Zero Hour, a youth-led movement, in 2017 when she was 15.
"I had been organizing and doing climate work for so long and I was hoping someone would finally tip the scales and make all the work we youth organizers had been doing so long finally blow up. To see Greta do just that has been amazing!"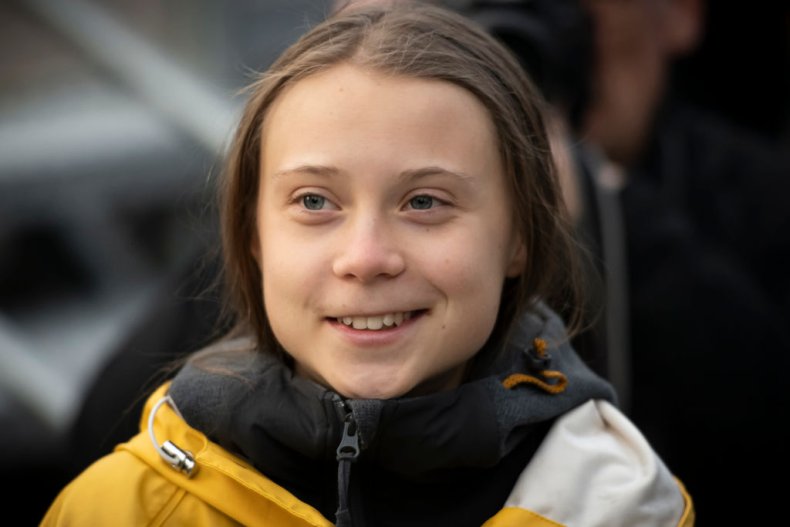 Meanwhile, Thunberg is being called to speak to world leaders across the globe from the U.N. Climate Action Summit in New York to the 2019 United Nations Climate Change Conference.
"I want you to panic," she told audiences at the World Economic Forum in Davos, Switzerland, in January. "I want you to feel the fear I feel every day. And then I want you to act."
Ed Maurer, a professor in the engineering department at Santa Clara University, told Newsweek that Thunberg has has created an opening for serious proposals to reverse global dependence on burning oil and coal.
"Thunberg calls us to action confidently. Her speech reflects decades of climate science that has increasingly indicated alarm. She revives the hope that needed change may be politically plausible. This reframing of what is at stake and the cost of avoiding action is precisely the news that we need to hear—and act upon—right now," said Maurer.
Though she has frequently been the target of criticism, Astrid Caldas, a climate scientist at the Union of Concerned Scientists, highlights her focus on science and ability to turn that criticism back at her critics.
"She turns criticism to call attention to the people who criticize her. She uses attacks against her to bring attention to the ridiculousness of the attacks and of climate change denialism itself," said Caldas.
Thunberg's activism has come at a time where there seems to be an increasing recognition of the urgency around matters of the environment and climate change.
Several youth groups have sprung up in recent years demanding significant change and a commitment to slashing greenhouse gas emissions, including Zero Hour (founded by Jamie Margolin in 2017) and Sunrise Movement(founded by Sara Blazevic and Varshini Prakash, also in 2017).
At the same time, high profile activist groups like Extinction Rebellion have attracted worldwide publicity (for some reasons less good than others).
"Because of her activism, frontline youth and other climate organizers who have been doing this work for years are finally starting to get the recognition they deserve, which helps us shape the narrative of the climate crisis in a much more accurate and productive way," said Jonah Gottlieb, a 17-year-old activist and Executive Youth Director & Co-Founder of National Children's campaign.
William Ripple, a professor of ecology at Oregon State University, told Newsweek that Thunberg's actions encouraged him to take the lead in penning an article titled "World Scientists' Warning of a Climate Emergency," which has been signed by 11,000 scientists from 153 countries.
"Her demonstrated courage helped me overcome any lingering fears that I had in making a call for transformative and controversial change by society to avoid catastrophic climate change," he said. "She has repeatedly shown the courage to speak truth to power and tell it like it is on climate change.
"I believe that Greta is the main catalyst in potentially taking us to a social tipping point in our collective fight against climate change. With Greta's voice leading the way, the urgency of the conversation on climate is definitely ramping up for governments, businesses, and individuals."
Former vice president and environmentalist Al Gore has called himself Thunberg's "biggest fan." In an opinion piece for Newsweek, renowned climate scientist Michael Mann described Thunberg as "the leader of the free world"—"It is to this 16-year-old girl, Greta Thunberg, that we must now look for moral leadership."
She has caught the attention of the media and it helps any movement to have the media pay attention, said Flanagan. But adds: "She deserves the attention but it would be good if a wider range of young activists were featured."
"Children shouldn't have to take the lead in getting adults to protect the future," said Armond Cohen, Executive Director of Clean Air Task Force.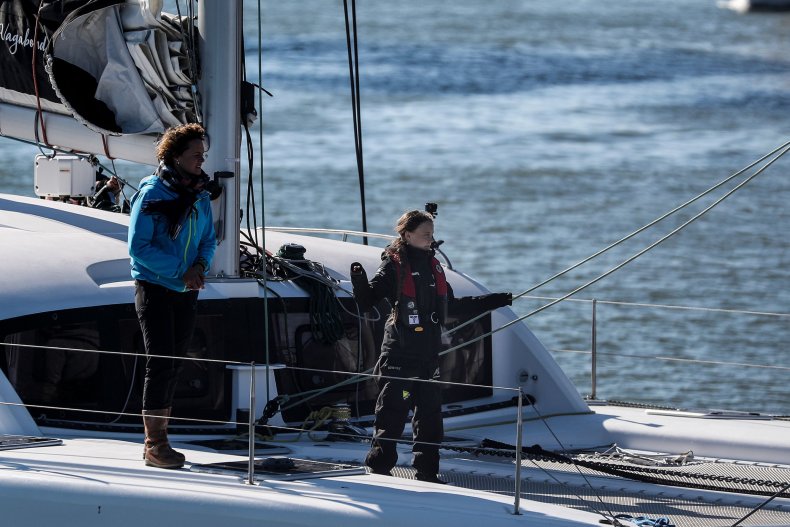 This article has been updated to include comments from Jamie Margolin, Astrid Caldas, Jonah Gottlieb and Armond Cohen.