The Implosion of Don Lemon
The backlash against Don Lemon's recent statement that women over the age of 50 are no longer in their "prime" represents another bump in his career. It has seen him squarely tipped from his perch as something of a media darling.
Over the past several days, Lemon, 56, has faced amplified criticism from more than just his usual conservative detractors. During Thursday's installment of CNN This Morning, he had said that Nikki Haley was not "in her prime" at 51.
Lemon was reacting to 2024 presidential hopeful Haley's recent comments about requiring competency tests for politicians over the age of 75. He said: "This whole talk about age makes me uncomfortable. I think it's the wrong road to go down.
"She says people, you know, politicians are suddenly not in their prime. Nikki Haley isn't in her prime. Sorry. When a woman is considered in her prime is her twenties and thirties."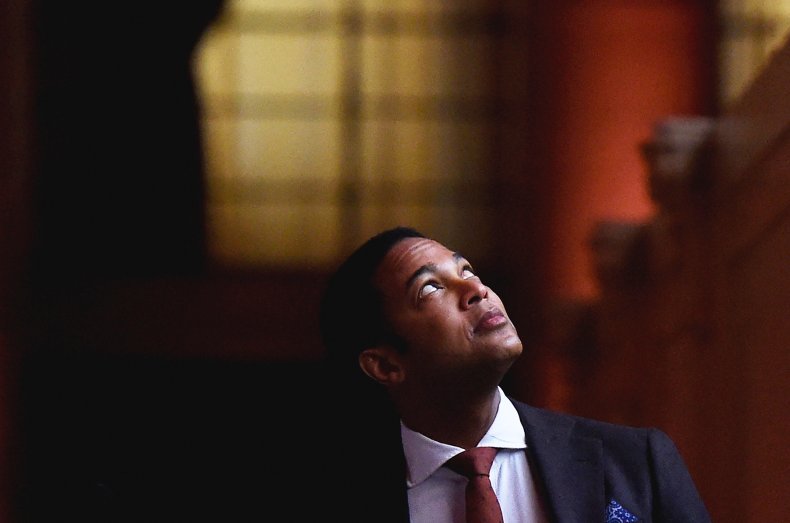 TV personality Lemon was interrupted by co-host Poppy Harlow, who asked him during the live broadcast: "Prime for what?"
Lemon went on to say that it is not specifically his opinion, but said: "If you Google 'When is a woman in her prime?' it'll say, '20s, 30s and 40s.'"
Harlow, 40, then questioned Lemon again about what he meant by "prime." He responded: "I'm just saying what the facts are. Google it. Everybody at home, when is a woman in her prime? It says, '20s, 30s and 40s.'
"I'm just saying Nikki Haley should careful about saying that politicians are not in their prime and they need to be in their prime when they serve. She would not be in her prime, according to Google or whatever it is."
Lemon's statements sparked widespread backlash on social media, leading to questions about his future at CNN, a network he has called home since 2006. Lemon returned to CNN This Morning on Wednesday after several days off the air for "formal training."
Lemon's past on-air comments have seen him face detractors from those whose political leanings are right of center. However, this time around, criticism comes as he faces big career changes that have made his immediate future appear less secure.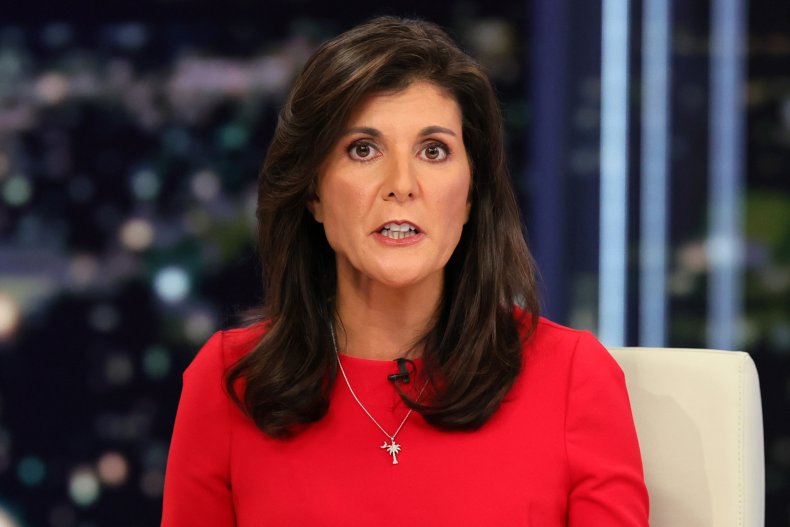 In September, it was revealed that his late evening show, Don Lemon Tonight, would be taken off the air as he took on a new role on CNN This Morning instead.
Lemon had tried to ensure that the move—part of a major shakeup at the news network under new head Chris Licht—was not a demotion and that he was given a choice about the shift in direction.
However, the current scandal surrounding Lemon, coupled with his move into a brand no longer bearing his name in bright lights, appears to represent something of a downward trajectory for the broadcaster.
'Rude and Judgmental'
Evan Nierman, founder and CEO of crisis PR firm Red Banyan, told Newsweek that, while Lemon's "extremely tone-deaf" comment should not necessarily spell the end of his time at CNN, there are other factors that could well negatively impact his legacy.
"Despite his rude and judgmental comment, Lemon's future at CNN should not hinge upon this current controversy, but should be assessed based on the body of his work and a variety of other factors. These range from ratings to programming adjustments and the new direction the network appears headed under fresh leadership," said Nierman.
"Anyone who goes live on camera each day and whose words are beamed out globally and picked apart after the fact by an online community dances on a razor's edge, and mistakes are inevitable."
That said, Lemon's loss of his primetime show has somewhat dimmed his light in a crowded field of jostling news media celebrities whose profiles can dramatically dip at the drop of a hat.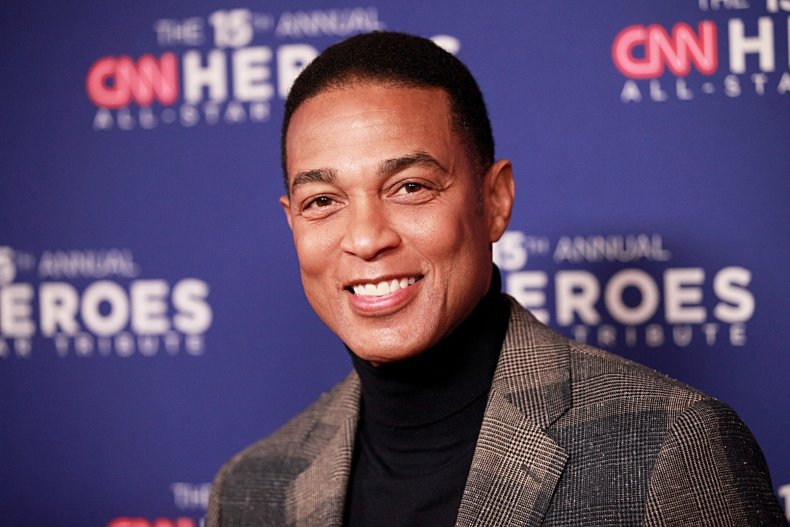 "While Lemon made a concerted effort to present his evolving duties [at CNN] as a 'promotion,' as opposed to a setback, I don't think most media observers would agree or are buying the narrative he attempted to spin," Nierman explained. "I guess you could say it was Lemon trying to turn lemons into lemonade.
"Ultimately, the public probably doesn't care too much one way or another about whether his stock at CNN is rising or falling. It is only truly fixated on the direction of their own careers and those of their loved ones."
Lemon quickly apologized for his comments. He wrote on Twitter that his take "was inartful and irrelevant, as colleagues and loved ones have pointed out, and I regret it. A woman's age doesn't define her either personally or professionally. I have countless women in my life who prove that every day."
Owning His Misstep
Nierman, co-author of the forthcoming book The Cancel Culture Curse: From Rage to Redemption in a World Gone Mad, said that the tweeted apology was "short and to the point and the right thing to do.
"Reportedly, he spoke to his CNN colleagues during the next day's editorial meeting, which is critical since he was apologizing directly to the very people who likely took the most offense since he works with them each day," Nierman added. "It appears that he was unambiguous about making a mistake and took full ownership of it. This is a vital element when it comes to setting things straight after a misstep."
However, this may not be enough to salvage his standing with viewers in a world where news consumption often starts and stops at a headline. Opinions on a matter remain steadfast, no matter what information is presented in the aftermath.
Has this particular element of today's culture damned Lemon's career? Yes and no.
"Don Lemon is struggling because, in mere seconds, he managed to insult a collective group—women—that comprises over half of America's population," Nierman said. "It seems obvious to everyone, including him, that he made a mistake and said something dumb for which he has now issued a mea culpa in multiple forms."
However, Nierman added: "We currently live in a cancel culture world that defaults to outrage, but to err is human, and perfection should not be the standard we expect of anyone. The public, and his own colleagues, held him to account, and he apologized to them, so I think it's time to move on.
"Decisions about Don Lemon's future—and the career trajectory for any broadcast journalist—should be based upon multiple factors and considerations, as opposed to a single boneheaded comment."
Plummeting Ratings
Citing data from Nielsen, Variety reports that CNN This Morning has suffered a sharp decline in viewership since its launch in November. While its first month on the air drew in an average of 99,000 viewers aged between 25 and 54, that number had decreased by around 25 percent to an average of 74,000 in January.
Before Don Lemon Tonight came to an end last fall, the show's 10 p.m. ET hour had dropped 42 percent in viewer numbers compared to the previous year. Per The Wrap, CNN averaged just 689,000 viewers. Fox News' The Ingraham Angle enjoyed an average of 2.3 million viewers, and MSNBC's The Last Word With Lawrence O'Donnell pulled in 1.4 million.
Lemon is no stranger to working his way through a scandal. In December 2021, there were widespread calls for his dismissal. Jussie Smollett testified that the CNN anchor sent him a text message to warn him that police didn't believe his allegations about having been the victim of a racist and homophobic attack.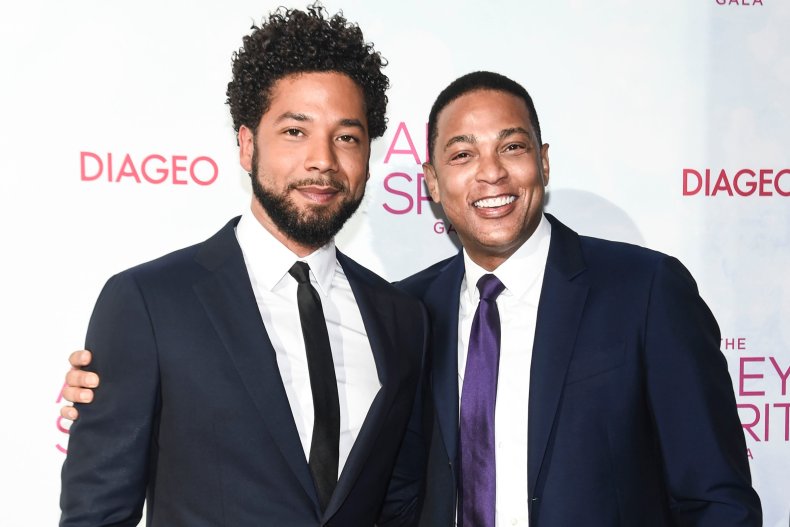 Former Empire star Smollett, 40, was eventually found guilty of lying to police. He was released from Chicago's Cook County Jail last March, pending appeal, less than one week after a judge had sentenced him to 150 days behind bars.
Following Smollett's conviction, Lemon said that the actor "had to make up too many lies" to explain his claim that a pair of Donald Trump supporters had tied a noose around his neck on the streets of Chicago in 2019.
"I guess he got caught up in that because he took the stand himself," Lemon said on CNN of Smollett. He added that the actor had made it more difficult for "legitimate victims of hate crimes" to be taken seriously.
That Lemon would have continued to work in a high-profile news position after having his journalistic ethics questioned in such a public manner likely says more about the public's current view of TV anchors in general.
"The days of having utmost trust and respect for news anchors have been over for a very long time," Nierman told Newsweek. "The old world, devoid of the internet and dominated by a small coterie of networks, elevated Walter Cronkite and others to a level of reverence that is unattainable for anyone working in TV today.
"While people may want their news anchors to be relatable, there are so many different avenues to access content and the news, that the fate or foibles of any one journalist do not have too much of an impact."
Newsweek has reached out to a representative of Lemon for comment.