Iran General Says Israel Could Never Win, So Prime Minister Should 'Practice Swimming' Instead
One of Iran's most senior military leaders threatened to force Israeli Prime Minister Benjamin Netanyahu into the sea amid escalating tensions between their two countries, which have long been hostile toward one another.
Brigadier General Hossein Salami, second-in-command of Iran's Revolutionary Guards, told a gathering of the elite forces in the central city of Isfahan that the U.S. and Israel's ambitions in the Middle East had failed, and the country's revolutionary Shiite Muslim leadership had proven its resilience in the face of foreign foes for nearly four decades. Israeli warplanes have bombed scores of suspected Iranian positions in neighboring Syria, where Israel accuses Iran of setting up forward bases through allied militias such as the Lebanese Shiite Muslim Hezbollah movement.
Salami said that the forces of Hezbollah, believed to command up to 150,000 rockets and missiles, would be sufficient to defeat Israel should a conflict break out. Hezbollah and Israel have fought two previous wars, both of which ended in ceasefires and Israeli withdrawals, but Salami said Iran and its allies would go further.
"The Zionist regime does not have any true elements of a state and government, and it is not at the level to present a threat to us, Hezbollah is enough to defeat it," Salami said, according to the semi-official Fars News Agency. "I tell the prime minister of the Zionist regime that he should practice swimming in the Mediterranean. Because soon there will be no way to escape but the sea."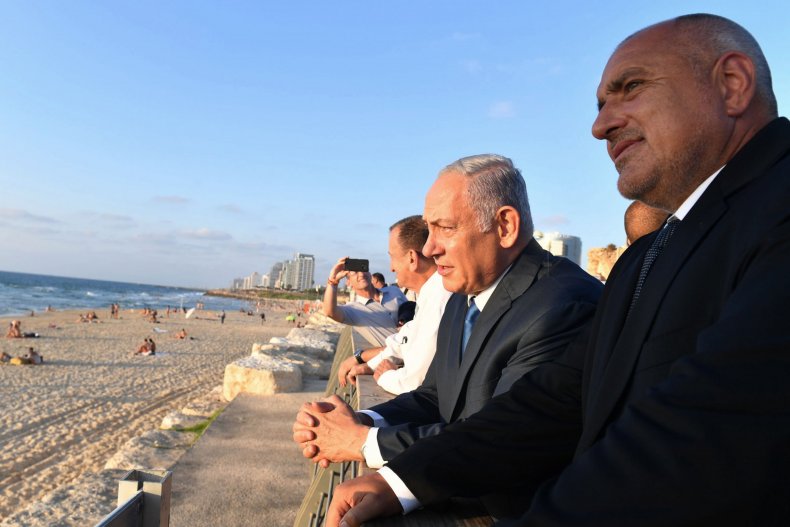 Shortly after the 1979 Islamic Revolution that overthrew a pro-West monarchy in Tehran, Iran and Israel engaged in their first proxy conflict amid the Lebanese civil war and the Islamic Republic's regional partners have only grown more numerous and powerful in the decades since. Iran has mobilized Shiite Muslim militias across the region, with friendly governments in power in the capitals of Lebanon, Iraq, Syria and Yemen.
While Salami said Friday that his country's military presence in Syria was "limited," Hezbollah and other Iran-backed forces have played a crucial role in supporting Syrian President Bashar al-Assad against a 2011 rebel and jihadi uprising supported by the West, Turkey, Israel and Arabian Peninsula states such as Qatar and Saudi Arabia. As the Syrian government's Russian and Iranian assistance helped it retake the country, Israel has cut assistance to insurgents and stepped up its bombing of sites suspected to be associated with Iran, launching more than 200 strikes in the past year and a half alone.
One such strike sparked an international incident last month when Syrian anti-aircraft responding to an Israeli attack accidentally downed a Russian Il-20 surveillance plane, killing all 15 servicemen on board. Russia and Syria have both blamed the incident on Israel, which held Iran and its allies on the ground accountable. In response, Moscow has sent S-300 surface-to-air missile systems to the Syrian armed forces and both Syrian and Iranian officials have warned Israel not to strike again.
Netanyahu has pledged to continue targeting fighters apparently linked to Iran in Syria, citing national security concerns. Israel has also accused Iran of funding Palestinian movements opposed to Israel's occupation of land internationally recognized as Palestinian. Such groups have at times also threatened to sweep Israel into the sea in protest of this practice.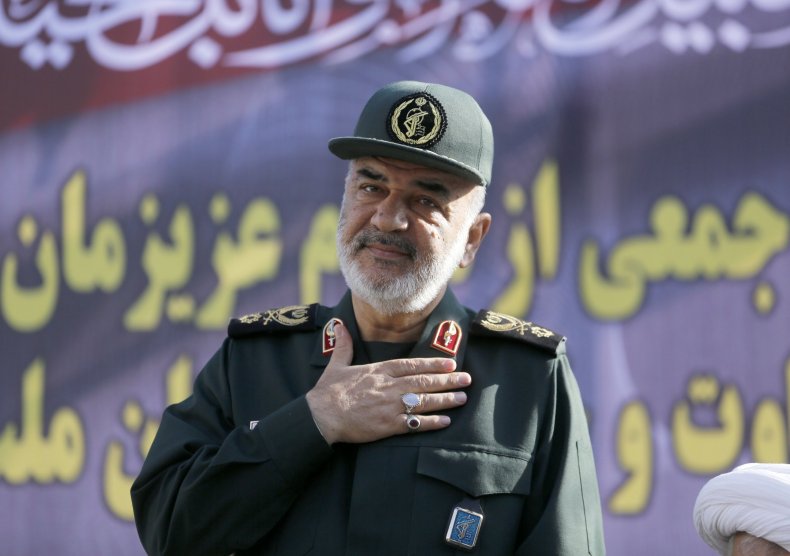 While Arab states have traditionally stood behind the Palestinians as a matter of policy, countries such as Bahrain, Saudi Arabia and the United Arab Emirates have found increasingly aligned themselves with Israel as they join the U.S. in attempting to isolate Tehran internationally. These countries were among the few global voices in support of President Donald Trump's decision to pull the U.S. out of a 2015 multilateral nuclear deal still supported by Iran, as well as fellow signatories China, France, Germany, Russia and the U.K.
Both Trump and Netanyahu dedicated much of their United Nations General Assembly speeches last month to condemning Iran and attempting to rally other countries against it. Wielding posters and pictures, Netanyahu claimed that Iran had built a "secret atomic warehouse" designed to maintain the country's alleged nuclear weapons program, and suggested Iranians buy Geiger counters after accusing Iranian officials of scattering radioactive material across Tehran.
Iran swiftly denied the claim, with Foreign Minister Mohammad Javad Zarif calling Netanyahu's presentation an "arts and crafts show." He urged the Israeli leader via Twitter to reveal his country's "*secret* and *undeclared* nuclear weapons program - including an *actual atomic arsenal*." Israel neither confirms nor denies whether it possesses nuclear weapons, but is widely believed to.