Iran's Supreme Leader Says Saudi Arabia Sides with Israel and U.S., A 'Betrayal' of 1.6 Billion Muslims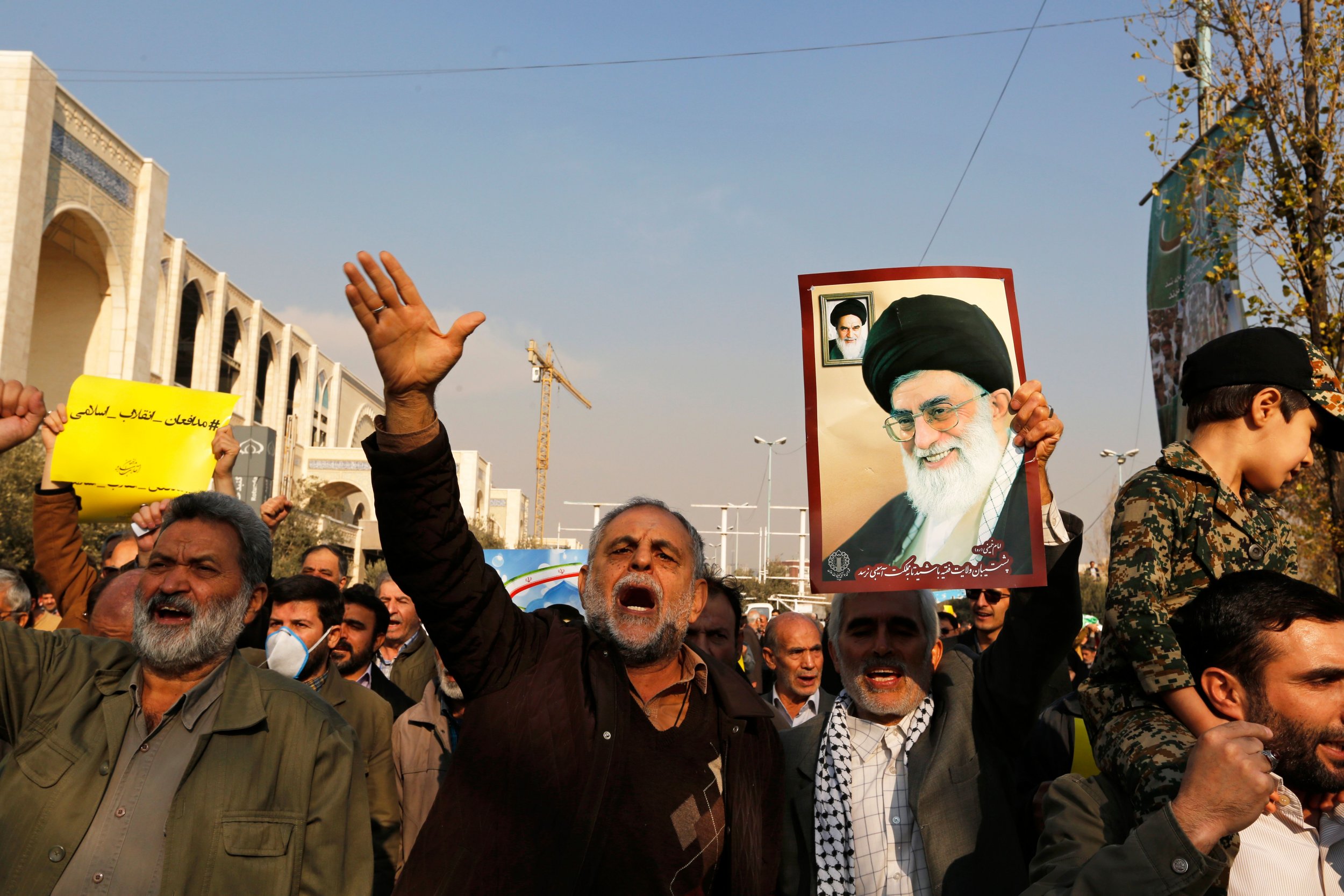 Iranian supreme leader Ayatollah Ali Khamenei has accused Saudi Arabia of double-crossing the Palestinians and betraying 1.6 billion Muslims by siding with the U.S. and Israel on regional affairs.
Despite Iran and Saudi Arabia's decades-long proxy war of influence in the Middle East, revolutionary Shiite Muslim cleric Khamenei said Tuesday that his country was "ready to act brotherly even with those among the Muslims who were once openly hostile to Iran."
He called on Muslim countries to unite against the U.S. and Israel's recognition of Jerusalem as the capital of Israel, a diplomatic earthquake that disregarded Palestinian claims to the city and upended an international consensus on its status.
Related: What will Saudi Arabia do about Iran? The crown prince could not make his move
"I believe that this struggle against the Zionist regime will bear fruit, just as the resistance has progressed today. There was a time when the Zionists chanted 'From Nile to Euphrates,' today they are building up walls around themselves, so that they can protect themselves on that occupied land," Khamenei told the Parliamentary Union of the Organization of Islamic Cooperation at a conference in Tehran.
But he also took the opportunity to criticize Muslim countries supporting the U.S. and Israel, "Like what the Saudis do. This is certainly a betrayal of the Islamic Ummah and the Muslim World."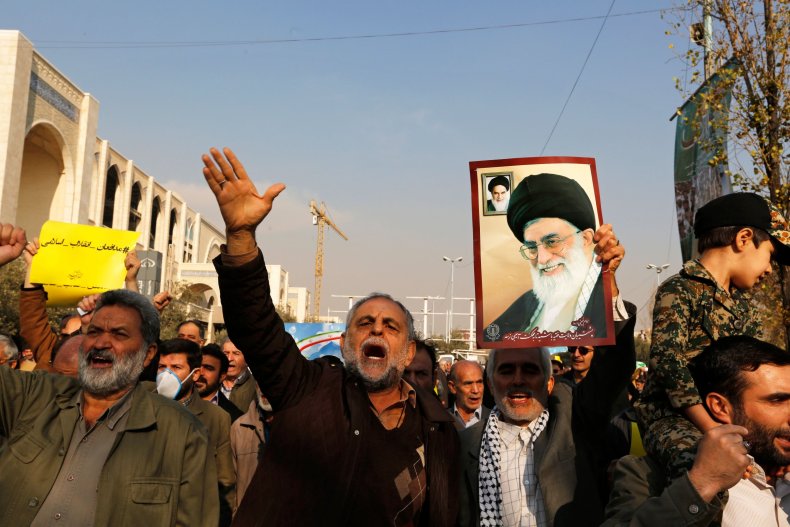 While Saudi Arabia does not officially recognize Israel, the conservative Sunni Muslim monarchy and majority-Jewish state are aligned in their support for the U.S. and mutual opposition to an increasingly influential Iran. Iran has managed to expand its footprint across the Middle East after the Shiite Muslim militias it funded helped defeat the Islamic State militant group (ISIS) and Al-Qaeda, in Iraq, Lebanon and Syria.
Iran intensified its rhetorical attacks against Saudi Arabia after a tumultuous series of events last November and a December declaration by President Donald Trump that would have resounding consequences across the region. Trump announced the U.S. would recognize Jerusalem as the capital of Israel in the face of near-universal condemnation from the international community at the United Nations.
The controversial move was welcomed by Israeli Prime Minister Benjamin Netanyahu, but met with massive protests around the world. It also put U.S. Arab allies Jordan and Saudi Arabia in a difficult position. Both ultimately chose to join the 126 other countries that censured Washington in a U.N. General Assembly resolution, but neither has taken any concrete steps to reduce military or political cooperation with the U.S.
Iranian President Hassan Rouhani, seen as a moderate who has supported the 2015 nuclear deal now in danger of unraveling due to Trump's opposition to it, also decried U.S. and Israeli policy in the Middle East. He told attendees of Tuesday's conference that, now that ISIS had been defeated, the Muslim world could focus on supporting an independent Palestinian state.
"I am convinced that the Islamic Ummah and governments will never forget the Quds [Jerusalem] as the first Qiblah of Muslims, and will act based on unity of purpose, avoiding divisions and joint efforts to return all Palestinians to their homeland and double their efforts to an independent Palestinian state throughout the Palestinian territory, with the Holy Quds as its capital," Rouhani said, according to Iran's semi-official Tasnim News Agency.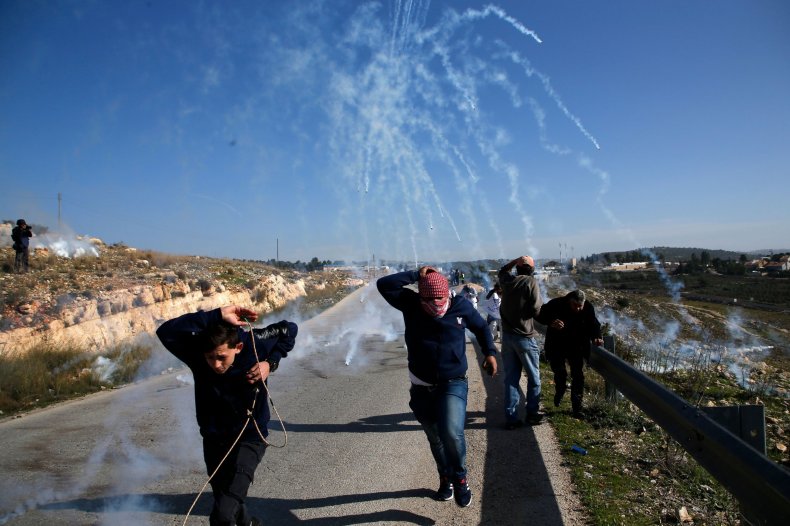 Khamenei and Rouhani's speeches came about two weeks after his country was struck by a week-long series of protests late last month and earlier this month.
Khamenei and other Iranian leaders blamed Israel, Saudi Arabia and the U.S. for instigating a conspiracy to overthrow the Iranian government via large demonstrations, some of which devolved into deadly clashes with security forces. French President Emmanuel Macron accused Israel, Saudi Arabia and the U.S. of adopting a strategy that could "lead us to war" with Iran.
Responding to Trump's social media criticism of the Iranian government, Khamenei posted his own series of tweets last week and called Trump "a very unstable man" who had "extreme and psychotic episodes."