ISIS Claims Syria Bombings After Questionable Links to Las Vegas and France Attacks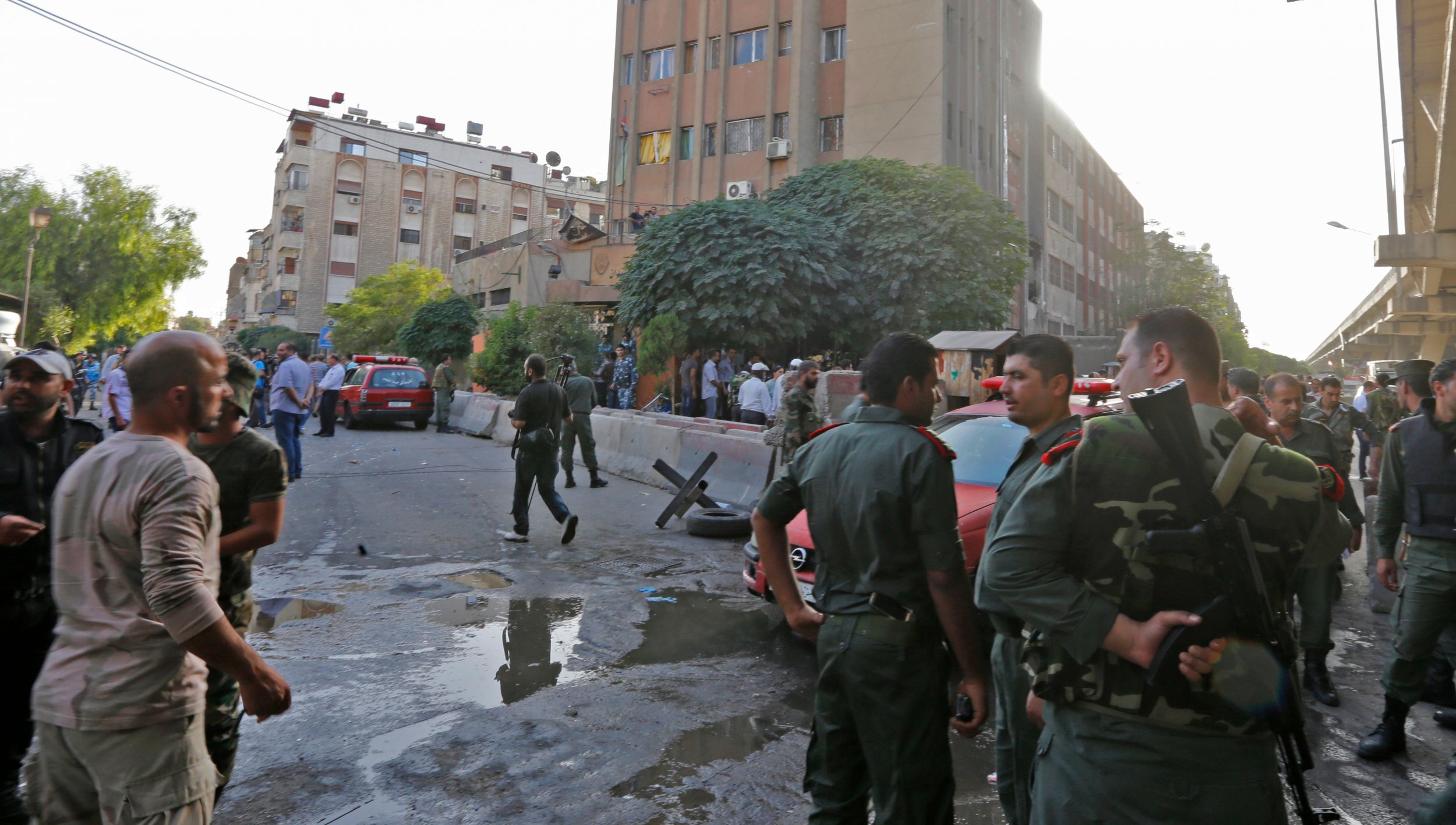 The Islamic State militant group (ISIS) has taken responsibility for a suicide attack on a police station in the Syrian capital, making it the third attack the jihadist group has claimed in the past two days after alleging disputed links to a fatal stabbing in France and the U.S.'s deadliest ever mass shooting.
ISIS's Damascus branch, "Wilayat Dimashq," reported Tuesday three "soldiers of the caliphate" killed and injured "tens" of Syrian security forces in the city's southern Midan district. In an official statement, the group said its militants, equipped with assault rifles, hand grenades and suicide vests, bypassed local checkpoints to gain access to the station. Once inside, two attackers reportedly opened fire on police officers before detonating their vests, while a third waited until Syrian security reinforcements arrived to blow himself up.
Related: ISIS has a name for suspected Las Vegas shooter Stephen Paddock even if he wasn't a member
"We will continue to investigate all the circumstances of what occurred, as well as the identities of the suicide bombers and their nationalities," Major General Mohammad Shaar, the Syrian minister of the interior, told pro-government newspaper Al Watan, which reported 17 killed and dozens more injured.
"These kinds of terrorist acts are thwarted daily and we will continue our work in the fight against terrorism until it [is] completely eradicated from all Syrian territory," he added.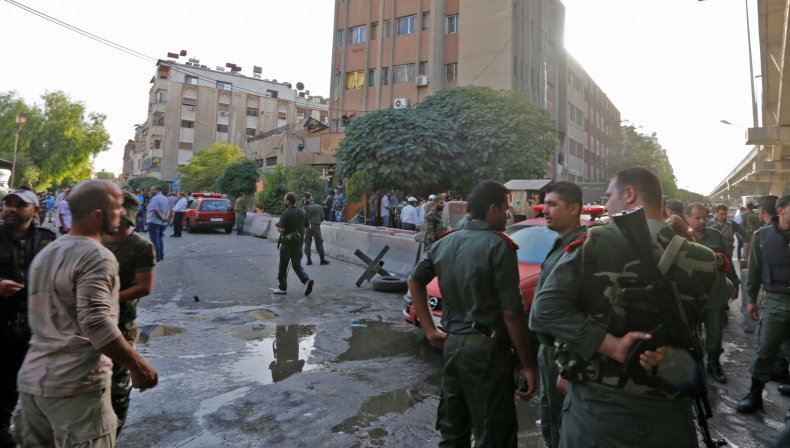 Even as anti-government protests erupted into civil war in 2011, Damascus largely remained a bastion of support for Syrian President Bashar al-Assad. Only recently, however, was the Syrian military able to regain control of most of its restive outskirts, where a mix of rebels and jihadists had taken hold of various suburbs of the capital. ISIS retains a modest presence in the Yarmouk Palestinian refugee camp in the city's far south.
After scoring victories against the jihadists nationwide, however, the Syrian military and its Russian and Iranian allies have begun storming ISIS's last major stronghold, the eastern city of Deir Ezzor. The U.S.-backed Syrian Democratic Forces, a mostly Kurdish formation of Arabs and ethnic minorities, have already taken most of ISIS's de facto capital of Raqqa in the north and have also opened up a second front against the militants near Deir Ezzor.
As ISIS loses the last of its self-proclaimed caliphate in the Middle East, experts have long predicted more attacks abroad. ISIS has already claimed the lives of hundreds of people through vehicular rammings, shootings, stabbings and bombings across the West, but claims to its latest two attacks have been widely scrutinized and may signal internal discord is disrupting the group's usually well-organized media operation.
On Monday, ISIS shocked observers by claiming it was behind a massacre at a Las Vegas country music festival that killed at least 59 and injured hundreds more, making it the deadliest mass shooting in the country's recent history. While ISIS also took credit for the previous attack to hold that title, a gun rampage that killed 49 partygoers at the Pulse gay nightclub in Orlando last year, the perpetrator of that attack more traditionally fit ISIS's bill: a disaffected Muslim who had already flirted with radical ideology.
Despite ISIS's claims that 64-year-old Stephen Paddock, who legally gathered nearly two dozen guns before opening fire on concertgoers from a 32nd-floor hotel bedroom, converted to Islam "a number of months ago," authorities have not yet uncovered any motive for the act, religious or otherwise. ISIS has not provided any proof that Paddock, an avid gambler and drinker on whom ISIS bestowed the regal moniker "Abu Abd al-Bar al-Amriki," has ever contacted the group, much less planned the operation with it.
"If Islamic State's claims of responsibility for the attack in Las Vegas are false, this would be the first deliberate false claim for an attack in the West issued by the group," Michael S. Smith II, co-founder of terrorism analysis company Kronos Advisory and leading ISIS watchdog, said Monday in a spot analysis.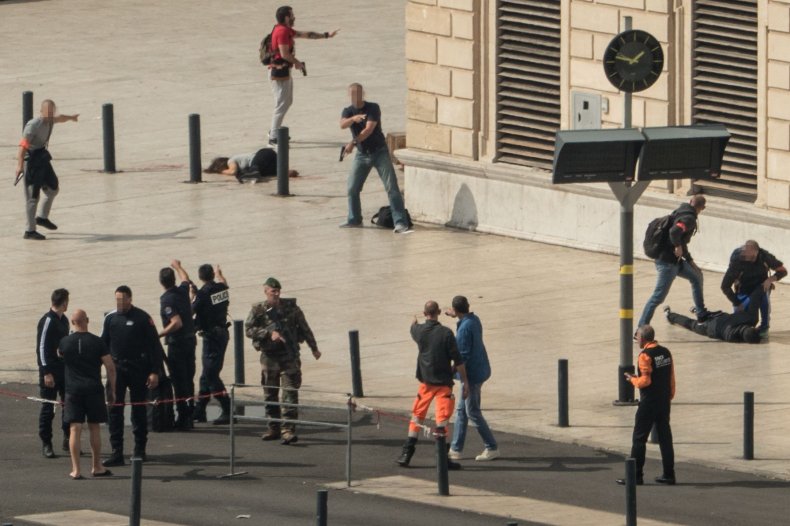 Authorities are still investigating a third deadly ISIS claim as well. On Sunday, an assailant fatally stabbed two women at the Saint-Charles train station in the southern French city of Marseilles. The knifeman reportedly yelled "Allahu Akbar" (Arabic for "God is great") prior to the attack, signaling a jihadist motive, but his actual connection to ISIS remains unclear.
The attacker, who was shot and killed by soldiers in the immediate aftermath of the stabbings, was identified as Tunisian national Ahmed Hanachi, a former resident of Aprilia, Italy, according to Italian daily la Repubblica. He was reportedly married to an Italian woman and lived there for years before moving to France.
This week's attacks followed another surprise from the embattled jihadist group. On Thursday, the group released a recording of a man it alleged to be its elusive leader, Abu Bakr al-Baghdadi. Baghdadi has only made one known public appearance, when he appealed to Muslims worldwide to join his militant network from the Grand al-Nuri mosque in Mosul in 2014, and his last recorded speech was released in November 2016, just as both U.S.- and Iran-backed forces in Iraq advanced on the city.
In the latest recording, Baghdadi noted ISIS's recent losses in Iraq and Syria and he called for more jihadist strikes against "crusader countries."