ISIS Just Gave Up: Syria and Russia Are Winning Back Damascus, So What's Left for the Islamic State?
The Islamic State militant group (ISIS) has reportedly agreed to surrender its only stronghold south of Damascus, but the Syrian military and its allies continue to battle the jihadis as the two sides attempt to negotiate the return of the neighborhoods to the Syrian government.
The Syrian Observatory for Human Rights—a U.K.-based monitor supportive of Syria's beleaguered opposition—first reported Thursday that ISIS militants had agreed to give up the southern capital neighborhoods of Yarmouk Camp, Al-Qadam, Al-Hajar Al-Aswad and Al-Tadamon, following a violent pro-Syrian government offensive. Fighting continued through the weekend, however, as the activist group said negotiations over when to implement the evacuation remained underway between ISIS, the government and Russian intermediaries supportive of Syrian President Bashar al-Assad.
The Syrian military and its allies, including the pro-government National Defense Forces, have pledged to continue fighting until the jihadis expressed "total seriousness in committing to the agreement," the observatory reported Monday. As the jihadis appeared poised to fall near Damascus, however, a thinning list of territories elsewhere put the group's very existence at risk.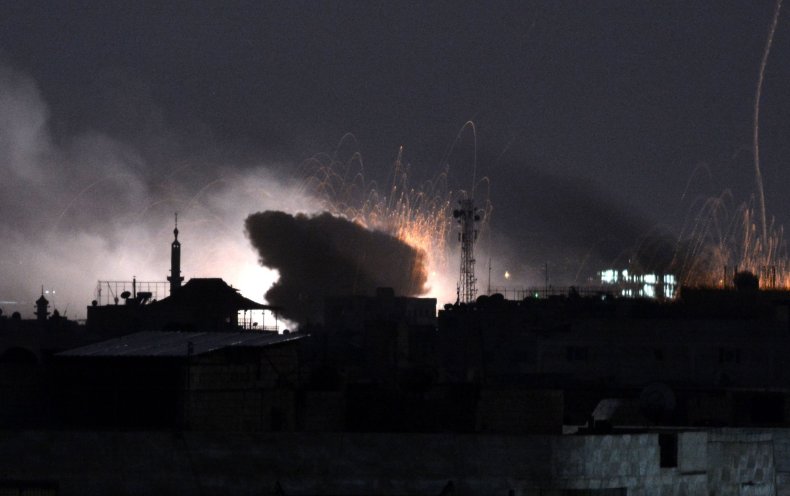 Rebels in the neighboring villages of Yalda, Babbila and Beit Sahem have already agreed to either reconcile with the government or relocate to other insurgent-held territories, but an ISIS surrender was much rarer. The jihadis cut deals following losses last summer to Lebanese, Syrian and Hezbollah campaigns in eastern Lebanon and western Syria as well as a U.S.-backed Syrian Democratic Forces offensive in Raqqa in October, but have been known to fight to the death to defend their self-proclaimed ultraconservative caliphate, as they did in Iraq's second city of Mosul.
ISIS spawned from a collaboration of jihadi groups, including Al-Qaeda in Iraq, following the 2003 U.S. invasion that overthrew Iraqi President Saddam Hussein. The militants took advantage of a 2011 uprising sponsored by the West, Turkey and Gulf Arab states in neighboring Syria to spread there in 2013. Once in Syria, ISIS absorbed or defeated many Syrian rebel groups, adding a new dynamic to an already complex civil war and drawing direct intervention from the U.S. and Russia.
Related: Iraq Bombs ISIS 'Terrorist Death Machine' in Syria, Siding With U.S. Foes Russia and Iran
Since controlling about half of Iraq and Syria at its height in 2014, ISIS has lost about 90 percent of its territory to a pro-Syrian government campaign, backed by Russia and Iran, and the U.S.-led coalition, which supported the Syrian Democratic Forces. The jihadis have lost nearly all their land in Iraq and coalition spokesman Ryan Dillion said Tuesday that they remained confined to two pockets in Syria, "near the Hajin, which is along the Euphrates River, north of Al-Bukamal; and in Al-Dashisha, near the Syria-Iraq border."
Eastern Syria, where the separate pro-Syrian government and U.S.-led campaigns met, has been a hotbed for international tensions. The Syrian Democratic Forces campaign has largely stalled since Pentagon-backed Kurds fled in an attempt to repel an incursion from fellow U.S. ally Turkey in the north, where they formed an alliance with the Syrian government. The majority-Arab faction of the Syrian Democratic Forces positioned in eastern Syria near has clashed with pro-Syrian government fighters, who themselves have faced recent losses to ISIS in this region, according to Dillon.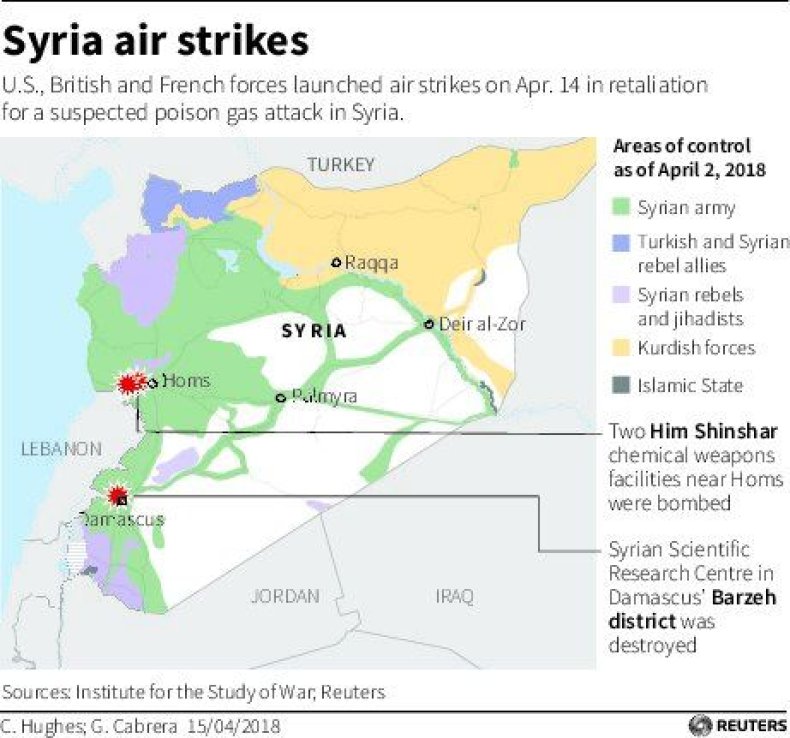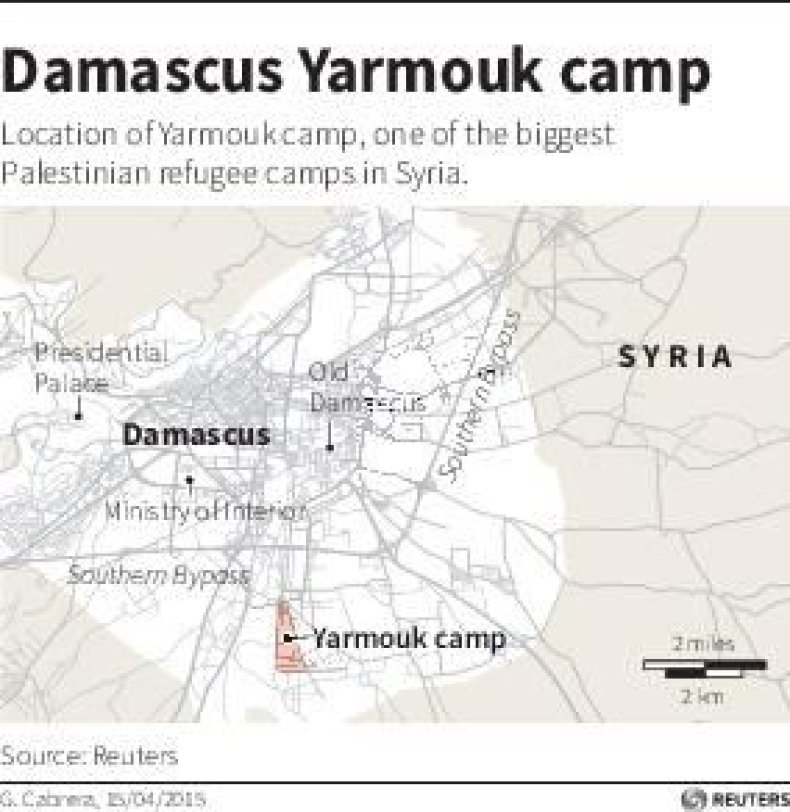 In previous ISIS deals, such as the one brokered by Syrian and Lebanese allies last summer and the agreement reached by U.S.-backed Syrian Democratic Forces in October, the defeated jihadis were sent to Deir Ezzor. Since the city was retaken by the Syrian military and its partners in November, ISIS militants had little room to move even if they did surrender. Iraq, an ally of both the U.S. and Assad, has also conducted air strikes in eastern Syria, joining an ongoing coalition and Russian campaigns.
Fellow jihadi group and former Al-Qaeda affiliate Hayat Tahrir al-Sham also appeared likely to lose its footing in southern Damascus, but claimed influence in the last rebel-held province of Idlib in the northwest. Other rebel groups that recently surrendered in the Damascus suburbs of eastern Ghouta have also left for Idlib as part of Russia-brokered agreements following intense military campaigns in which the West alleged Assad and his allies committed war crimes, including the use of chemical weapons. Syria, Russia and Iran have denied this.
Outside of Iraq and Syria, ISIS's global network of affiliates has also lost major cities in Libya and the Philippines. The group maintains limited influence in Yemen—where it has targeted both warring parties in a civil war between Zaidi Shiite Muslim Houthis and the Saudi-backed forces of exiled Yemeni President Abed Rabbo Mansour Hadi—and in Afghanistan, where it claimed responsibility for a deadly suicide bombing that targeted prospective voters in Kabul on Sunday.
ISIS also claimed responsibility earlier this year for the deaths of four U.S. Special Forces personnel and five of their Nigerien allies during a patrol mission near the Mali border last October, highlighting the group's lingering influence in Africa. Iran, which—like the U.S.—has sponsored forces battling ISIS in Iraq and Syria, has warned that the jihadis may next recollect itself in Central and Southern Asia.